Feature
POWER RANKINGS: Which former champion is threatening the top 10 after Singapore?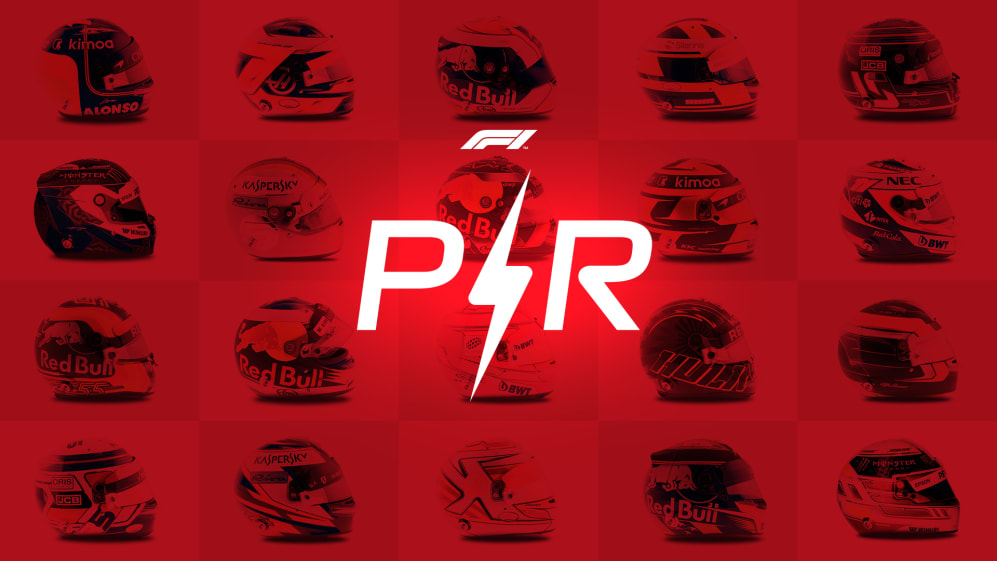 After a fascinating chess match battle beneath the bright lights of Singapore, Sebastian Vettel finally took the victory that he'd waited over a year for. But how did our expert panel of judges score the efforts of Vettel and his fellow tracers at the Marina Bay Street Circuit? We tot up the scores from the Singapore Grand Prix.
HOW IT WORKS
Our five-judge panel assesses each driver after every Grand Prix and scores them out of 10 according to their performance across the weekend – taking machinery out of the equation

Our experts' scores are then combined to produce a race score. As the season progresses, these race scores are then averaged to produce a ranking which reflects driver performance

Singapore was not the race that Max Verstappen wanted, having gone into the weekend as one of the favourites for victory. Nonetheless, some good strategy helped him undercut Lewis Hamilton – the other pre-race favourite – and claim his sixth podium of the year, and the first since Hungary. That was enough to allow him to hold onto the top spot for the seventh race weekend in a row, while he also took his best race score since Hungary too.

You could explain away Hamilton's first non-podium since Germany in a number of ways – but it all amounted to a weekend that fell short of both his, and most other people's, expectations. Still, although he fell from second on the grid to fourth by the race end, he still managed to extend his championship lead over Valtteri Bottas, while he did a fine job to split the Ferraris in qualifying. That meant he earned a respectable 39 for his efforts to hold a clear second place in the rankings.

A frustrated man on Sunday evening, after first-lap contact ruined what he felt would have been an "easy P7". But showed his class to take that position in qualifying, and was only seven seconds off the points – helped along by three Safety Cars – by the race end, having been a lap down at one point. All that means he still earns a solid 37 for his Singapore race weekend. Sainz needs to be careful though, because his average is beginning to dwindle slightly – meaning he's in danger of being overtaken post-Russia by…

Whether or not he was hard done by, Singapore was another race that showed that Leclerc is, without doubt, the real McCoy. A sensational pole lap right on the ragged edge was followed by a race performance where he executed Ferrari's plan to the letter – even if he came out on the losing side of it. Either way, Leclerc's recent strong performances mean that he stands a very real chance of nabbing third place in the Power Rankings off Carlos Sainz in Russia, having not featured in the top 10 at all after the Canadian Grand Prix back in June.

Norris continues to impress in McLaren #4, the British rookie not putting a wheel wrong all weekend – even if he felt that he mucked up Q3 by driving like "an idiot". But to finish seventh and 'best of the rest' at your first ever Singapore Grand Prix is a fine achievement, meaning that Norris earns the joint-highest race score for the weekend (shared with Toro Rosso's Pierre Gasly, incidentally) to consolidate his fifth place in the rankings, just 0.4 points behind Leclerc and 0.6 behind his team mate Sainz.

A decent-if-unspectacular race from Albon saw him finish in the P6 that we might have expected, representing a reasonable effort in his own first Singapore Grand Prix. Still, never looked like offering the same sort of threat as his team mate Verstappen, meaning he earns just a solid 36 to maintain P6 in the Power Rankings. Perhaps Russia will be our first real chance to see what he can do against Verstappen on a more 'normal' circuit.
READ MORE: Marko suggests second Red Bull seat between Albon and Gasly

A frustrating weekend for Bottas at a track where he's never shone particularly brightly in the past. Stuffed his Merc into the wall in FP1, was hampered by Hamilton in qualifying then got called off the hunt in the race to allow Hamilton to slot in ahead of him. All of this was done in Bottas' commendably head-down, uncomplaining way. But it's telling that, if you average the 20 drivers' Power Rankings scores post-Germany, the Finn would currently sit 19th out of 20, with a tally of just 32.8.
The sole mover this week, Kvyat drops from seventh-equal with Bottas to eighth, after a race performance he was prepared to admit was his worst of the season (our panel would argue that China and Austria, where he was awarded race scores of 29, were worse, but there you go). Still, a season-average of 38.1 and a place in the top 10 is not to be sniffed at, especially considering that at this point last year, Kvyat had a season average of 0.0!

An unfortunate race for Russell, who got tagged by Daniel Ricciardo in Turn 1 at the start, forcing an early pit stop, before being clumsily smeared against the wall by Romain Grosjean on Lap 34. Up until then, though, Russell had been his usual dependable self, having out-qualified outgoing team mate Robert Kubica by over three-tenths of a second on Saturday. Russell's average thus dips from 37.9 post-Italy to 37.7 – but that was hardly his fault, really.

If Raikkonen wants to remain in the Power Rankings top 10, something of a turnaround is in order, given that the Alfa Romeo driver has the worst average score of any driver over the past three races (30.3 – Leclerc has the highest with 47). Singapore was one of the rare weekends this year where Raikkonen was fairly comprehensively outgunned by team mate Antonio Giovinazzi, while his race-ending shunt with Kvyat summed up what was a largely unhappy race meeting.
Dropping out and on the bubble
No drop-outs this week, but there could well be post-Russia, given some of the activity going on in the mid-table. The three main protagonists of said activity are Sebastian Vettel, Daniel Ricciardo and Sergio Perez, Vettel just 0.2 points off his former team mate Raikkonen following his first win of the year – for which he received a race score of 43 – while Ricciardo's second 40+ race score in a row (41, on top of his 45 from Italy) means he sits just 0.2 off Vettel, tied on 36.5 with Perez.