Feature
F1 2020: Our writers' predictions and hot takes ahead of the new season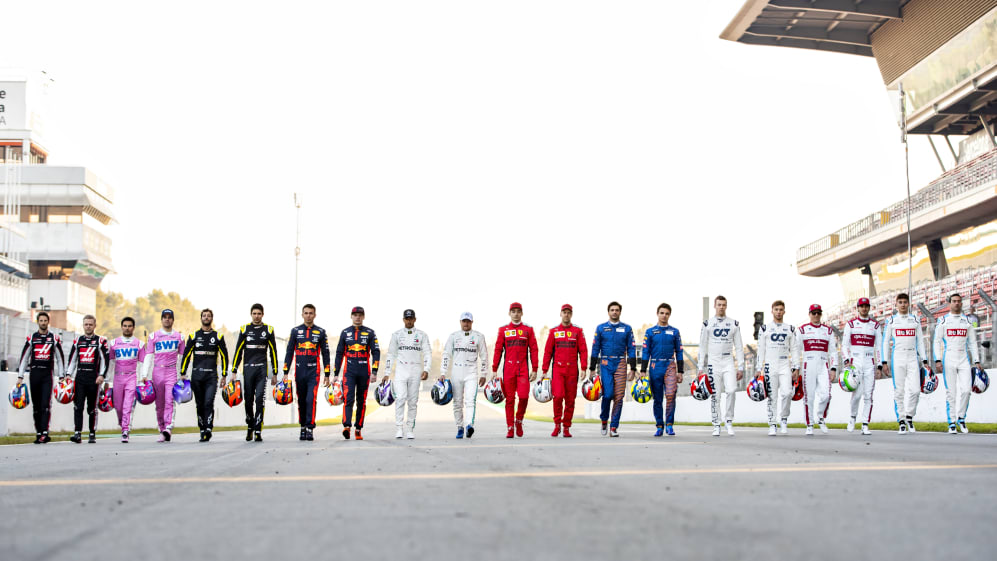 It's now just one week until the lights will go out at the Red Bull Ring, signalling the start of the Austrian Grand Prix, and the 2020 F1 season. But before the action starts, it's time to get our writers to put their necks on the line once again. F1 journalists David Tremayne, Mark Hughes, Will Buxton, Chris Medland, Lawrence Barretto and Greg Stuart give us their bold predictions on the unorthodox season ahead...
READ MORE: Vettel's future, Hamilton's record chances and more: 10 key questions for the 2020 season
Who will benefit most from the revised calendar?
Mark Hughes: Any one of the frontrunners lucky enough to benefit from a problem from one of the others. There are fewer races in which to make up for the penalty of a DNF, fewer opportunities to claw that back. It's possibly given Ferrari time to work on their car's shortcomings too.
David Tremayne: If their package really works, I'm tempted to say Max Verstappen and Red Bull. Austria is a happy hunting ground for both, and they didn't run badly in Hungary last year, either. Just suppose Max does really well in all three opening races, and gets an early jump on Lewis and Mercedes…
Will Buxton: Whether we end up with just the eight confirmed races, or a fuller calendar into the later months of the year, those who make the fewest mistakes and who react and adapt to a quickly evolving landscape will benefit the most. As such, it's hard to look beyond the slick operation that is Mercedes.
READ MORE: Will Buxton picks his F1 Fantasy team for the first races of the new season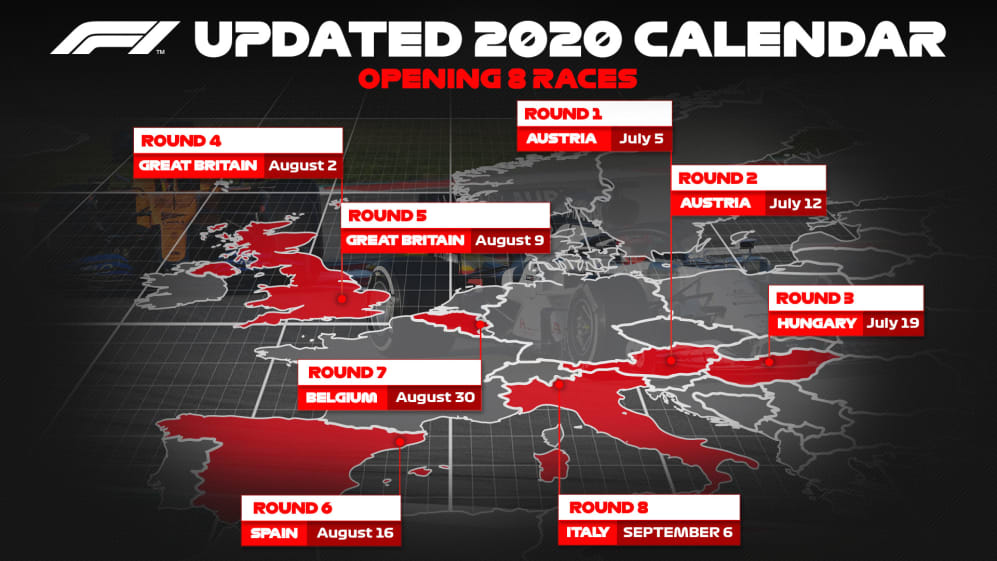 Chris Medland: The big teams are always best equipped to deal with unusual situations or last-minute changes, and Red Bull look like they will pick up an advantage if anyone will. Too often we've seen a strong Red Bull at the end of a season, but this year we're starting almost halfway through, at circuits where they have an impressive record.
Lawrence Barretto: Mercedes may have said they have a host of upgrades – initially planned for the early Grands Prix of the original calendar – ready for the opening race in Austria, but Red Bull will be unfazed. They know the Red Bull Ring double header followed by the Hungaroring gives them a window of opportunity to pounce. Often, that's all they need.
Greg Stuart: Max Verstappen. Last year, Mercedes won the first eight races of the season, their progress halted only by Verstappen winning in Austria. This year, not only do we start with Austria – we get two races there! I'm hoping that will mitigate Red Bull's traditional slow season start – and provide Verstappen with a real chance to compete for the 2020 title.
I expect everyone to be very gung-ho... as 20 tigers are released from their cages
Which team will respond best following the unexpected shutdown?
GS: With a graunching sense of inevitability, I'm saying Mercedes. They're just such a slick operation that getting back up to speed after the shutdown ended will have been a trifle to them – and I believe them when they say the W11 will have already taken a step forward when it arrives in Austria.
MH: They're all pretty good at dealing with left-field challenges, but piling on the development straight out the blocks amid such a rapid-fire sequence of races is going to be exceptionally demanding. Couldn't call it between Mercedes and Red Bull, both of which have amazing development capacity.
DT: Hard to say. Probably Mercedes, but months of enforced lay-off have whetted everyone's appetite. I expect everyone to be very gung-ho from the moment practice opens in the Friday morning at the Red Bull Ring, as 20 tigers are released from their cages.
READ MORE: Why Austria and Hungary are the perfect tracks to show where the top teams stand in 2020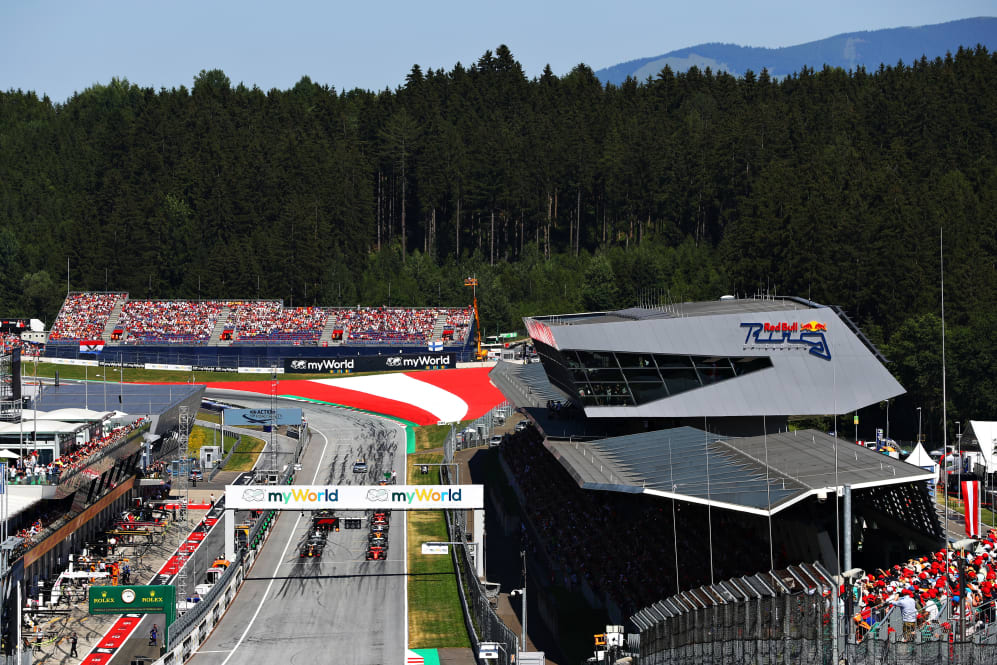 WB: We already know that both Mercedes and Ferrari are expected to bring some major changes. From an operational perspective, given that Italy was one of the first countries to enter lockdown and thus one of the earliest to lift restrictions, both Ferrari and AlphaTauri could be best placed to hit the ground running.
CM: Mercedes. Hardly exciting, I know, but the defending champions have been so impressive at dealing with rule changes, personnel departures and even surprise driver decisions over the past six years that they just seem capable of dealing with pretty much anything that is thrown at them.
LB: There's a good chance it'll be Mercedes, the Silver Arrows are such a well-oiled machine, but I boldly suspect Ferrari have made the most of these unusual circumstances, using the time before and after the shutdown to fix niggles and build more performance into a car that failed to light up the timesheets at Barcelona testing.
What will be the big surprise in this unusual season?
LB: That Williams will haul themselves back into the midfield pack. Points will still be hard to come by, and they'll still be among the slowest if not the slowest, but George Russell – with new team mate Nicholas Latifi – will have more opportunity to battle people other than his team mate.
GS: F1's adaptability. Before the start of the season, people will worry about the effect of the lack of fans in the grandstands, the necessary distancing of people in the paddock etc. But like all changes in this sport – the halo, DRS, hybrids etc – everyone will quickly get used to it… although it will be great when the fans can finally come back.
MH: Because the way of operating for the teams will be so different under Covid precautions, there are bound to be random, unthought-of consequences. The impact of accidents and breakages in the sessions will likely be greater than usual too.
READ MORE: Williams reveal striking new livery ahead of 2020 season opener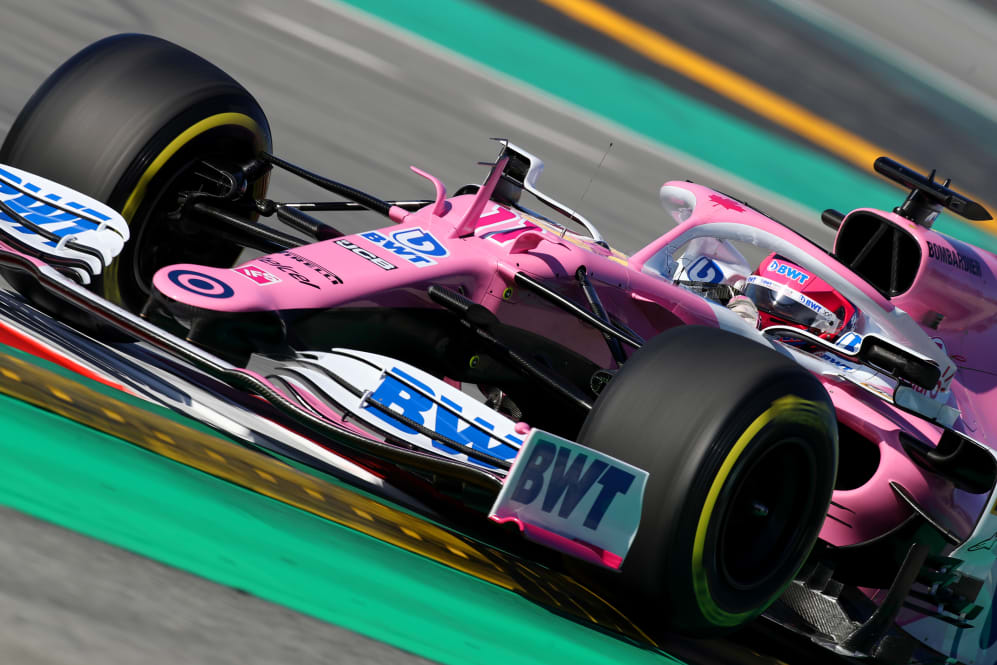 DT: I think Sergio Perez will be outstanding in Racing Point's 'pink Mercedes', and given the reduced opportunities for development the Silverstone team could remain in a high position all season. I rate the Mexican highly, but Lance Stroll wasn't far off him at times in 2019. Might the Canadian surprise if the RP20 proves to be his magic bullet?
WB: After some worried noises from Helmut Marko over these recent days of testing at the Red Bull Ring, could Renault finally have resolved their engine woes? It would be one almighty twist in the saga if the team finally find themselves on top of the midfield order and ahead of the likes of McLaren, so soon after their star driver announced his departure.
CM: I'm going to go with Sebastian Vettel not seeing out the season. Vettel spoke in the break about people re-evaluating their priorities in life. Now that his future at Ferrari is decided, and with Ferrari talking about facing a long journey to fight for championships, I just wonder if the four-time champion could call time before the end of the season.
READ MORE: 'Naivety' helped Leclerc beat Vettel in first year at Ferrari, says Webber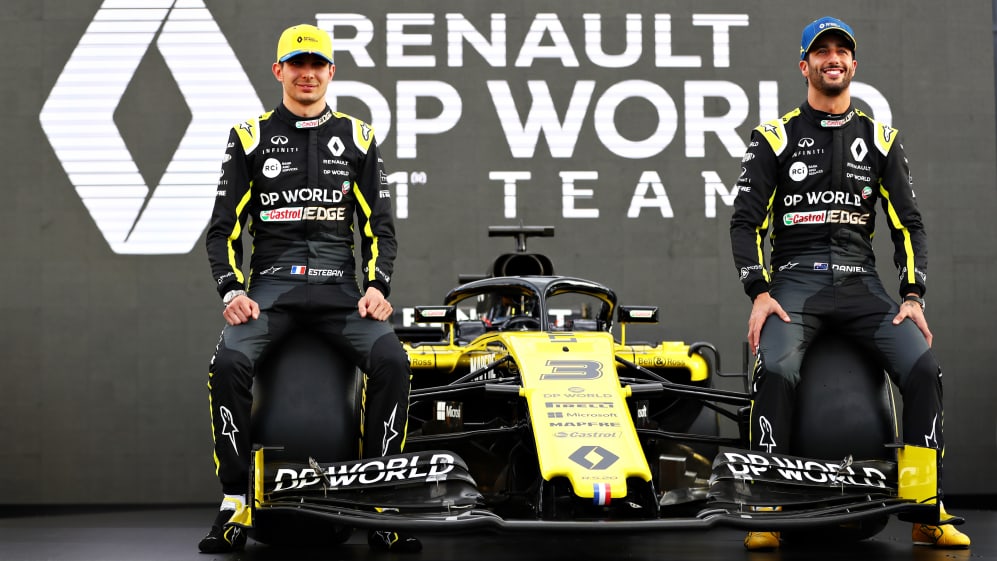 Which team mate rivalry excites you the most?
CM: Despite my last answer, I'd still say Vettel and Charles Leclerc at Ferrari. Two world-class drivers, one heading into his last season with the team and with a point to prove that Ferrari were too quick to switch their full focus to Leclerc, the other an extremely impressive young talent who is seen as the team's future. We've got the ingredients for fireworks.
LB: Daniel Ricciardo and Esteban Ocon at Renault. This is Ocon's opportunity to reward the faith of Renault – and his backers Mercedes by outperforming his more decorated team mate, who the team know is out of the door at the end of the year. Ricciardo, though, has nothing to lose and will want momentum heading to McLaren. A fascinating prospect.
GS: Charles Leclerc vs Sebastian Vettel. You might say the bite has gone out of it now that Vettel's leaving, but I'm hoping that a freed up, fired up Vettel unleashes that slightly naughty side of himself this season, and ruthlessly exploits the improved downforce of his SF1000 to remind Ferrari, Leclerc and the rest of us why he's a bona fide F1 great.
READ MORE: Renault to bring triple upgrade package for R.S.20 to Austria, says Abiteboul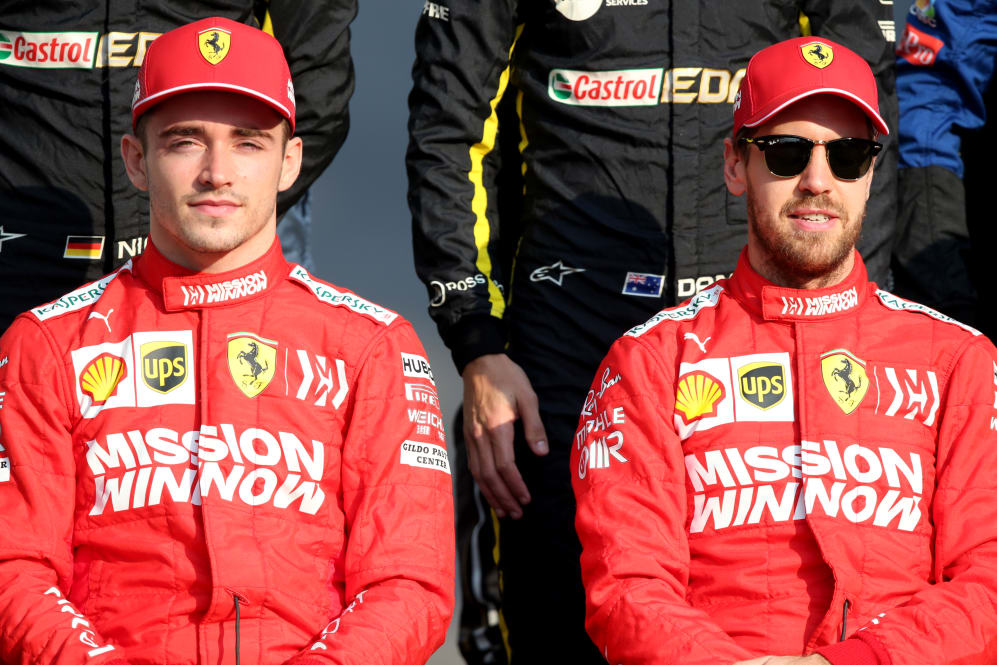 MH: Leclerc-Vettel at Ferrari, given that Seb can absolutely race for himself - and that he will be massively motivated to go out on a high. His turnaround in form in the latter part of last year was extremely impressive and often overlooked. If he can carry that momentum there could be fireworks.
DT: Charles Leclerc and Sebastian Vettel will be even hotter than in 2019, while I'd also like to see Alex Albon getting it on with Max Verstappen. I'll also be watching closely to see how Esteban Ocon stacks up against Daniel Ricciardo. 2020 is a very important year for the French star, and his chance to embed himself thoroughly chez Renault.
WB: I'm expecting Valtteri Bottas to come back stronger than ever, although Lewis Hamilton looks the leanest I think I've ever seen him. Can anyone afford to have given the six time champ a seven-month break? I'm excited to see how their rivalry plays out. With the Pink Mercedes underneath him I'm also interested to see how Lance Stroll fares against Sergio Perez.
READ MORE: Everything you need to know about Racing Point before the 2020 F1 season starts
Whose 2021 future will be the next to be decided?
WB: I think it will be Kimi's. He'll know pretty early on if he's enjoying himself, and as the car will form the basis of his competitive outlook for the next two seasons I think he could reach a decision after only a few races. There's no real rush anywhere, and so I think it could be the most laid back character who is the next to move.
CM: Alex Albon's. I've got faith in the Thai-British driver that he will deliver the performances that will mean it would take something incredible for one of Pierre Gasly or Daniil Kvyat to convince Red Bull they should be returning in Albon's place.
LB: Sebastian Vettel's. When it becomes clear the Mercedes door is closed, Vettel will move first, either choosing to tackle a big project at Renault or (more likely) take a sabbatical before having one more shot at trying to snap up a top drive for the following campaign.
READ MORE: 'Spectacular' Mugello deserves to host a Grand Prix, says Vettel after Ferrari test run
George Russell knows there could be a Mercedes drive in the offing
GS: If I were Renault, I'd be looking to make an announcement about who will drive for the team next year PDQ, to pick morale back up after Daniel Ricciardo dealt them a blow by leaving. My 'bold prediction' at the start of the year was that Valtteri Bottas would join them – and I still think that would be a great fit. Or, you know, Fernando Alonso.
MH: There's so much uncertainty in general, economic and racing. That this should come at a time when many contracts are reaching the end of their term is lending things a very volatile air. But let's call it as Mercedes – because all the rest will likely follow from that.
DT: 2021 will be crucial for Sebastian Vettel. The early notification of his departure from Ferrari puts him under even greater pressure; Charles Leclerc has another year's experience, and surely will have number 1 status… Then there's Esteban Ocon, desperate to prove himself as a team leader at Renault. And George Russell knows there could be a Mercedes drive in the offing...
READ MORE: Ricciardo/Norris will be the most exciting driver line up in 2021, says Zak Brown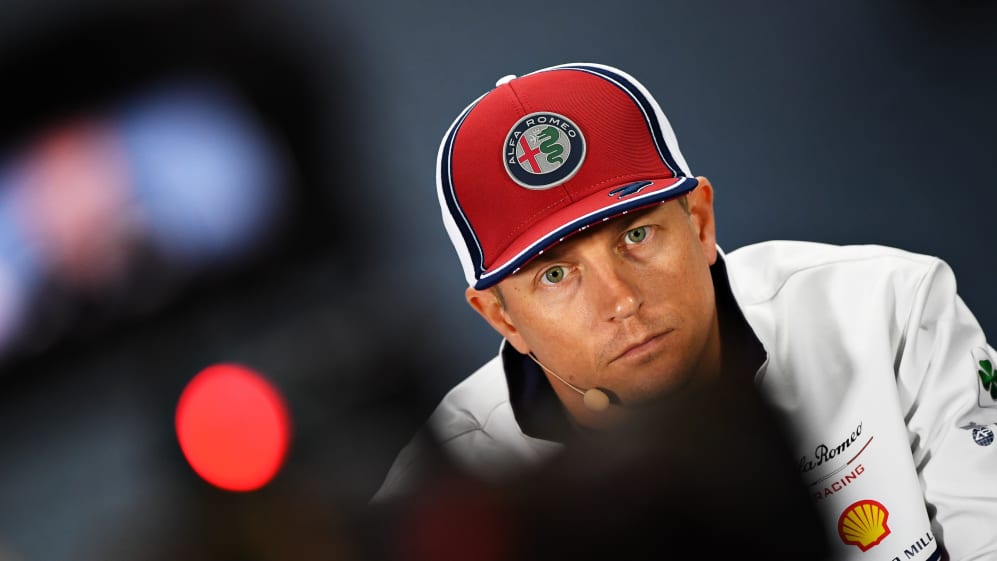 Have you revised your tip for the drivers' and constructors' titles since Australia?
DT: Not really. I'm told there is an awful lot more clever stuff on the Mercedes than just trick steering. With the sort of rapid-fire season that Covid-19 has forced upon us, Mercedes' underlying management strength will be another trump card, and Lewis is still at his peak. But I still have that sneaky feeling about Max and Red Bull-Honda…
WB: I originally said I believed Verstappen would take the drivers' title and Mercedes the constructors'… But in a season where absolutely no slip-ups can be made, it's so hard to look beyond Lewis Hamilton. I can't for a moment imagine the break has done anything other than sharpen his resolve. The last thing his rivals needed was a box-fresh Lewis. If Hamilton was good before, he could be unbeatable now.
CM: No. I had Lewis Hamilton down to win that seventh championship and Mercedes to take the constructors' and still think that will be the case. I think Red Bull will make it more exciting than it has been on many occasions, and Max Verstappen could well lead the standings after the first three rounds, but I expect Hamilton to match Michael Schumacher's seven titles this year.
READ MORE: Hamilton tells fans 'I'm going to miss you' as he prepares for 'most difficult' F1 season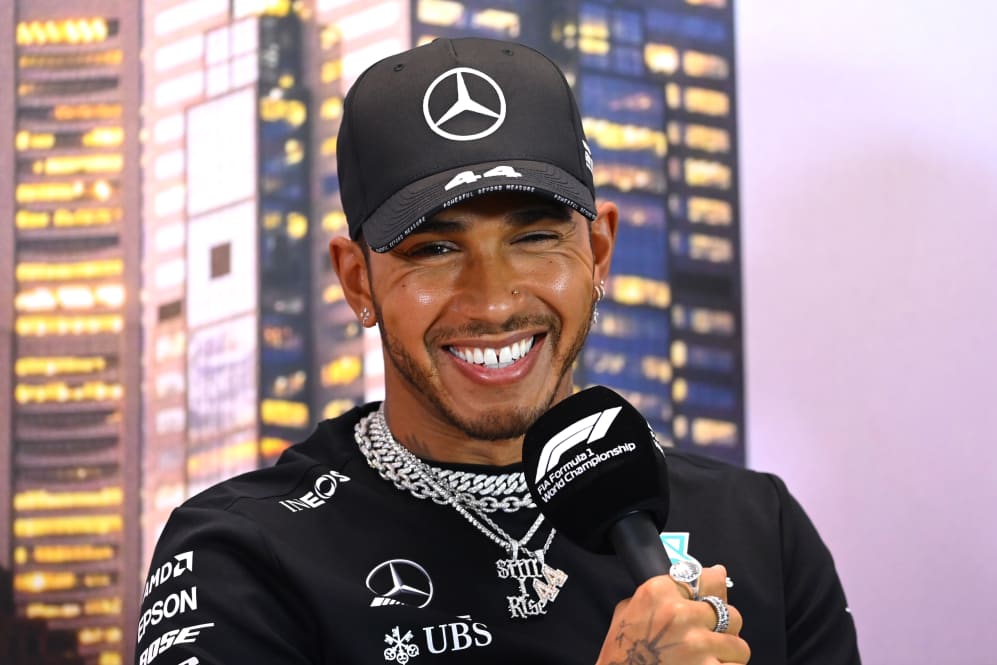 LB: In part, yes. I still think Mercedes will sweep up the constructors' championship, but given the shape of the revised calendar, I'm going big – I think this is Max Verstappen's time to take his first drivers' crown.
GS: I honestly think the rejigged calendar – even if the latter part of the season is still to be determined – tips the balance far more towards Verstappen and Red Bull, whereas before, I'd have thrown much more weight behind the Hamilton-Mercedes axis across a 22-race campaign. I really think this could be Max's year.
MH: I can't remember what I said. But if I didn't say Hamilton, then, yes, I've changed it to Hamilton. But I can't imagine I didn't say Hamilton!
READ MORE: Ferrari sporting chief outlines biggest challenge of new F1 safety protocols