Feature
DT's 10 Hot Takes: On Vettel's long road to victory, Leclerc's anger and Hamilton's frustration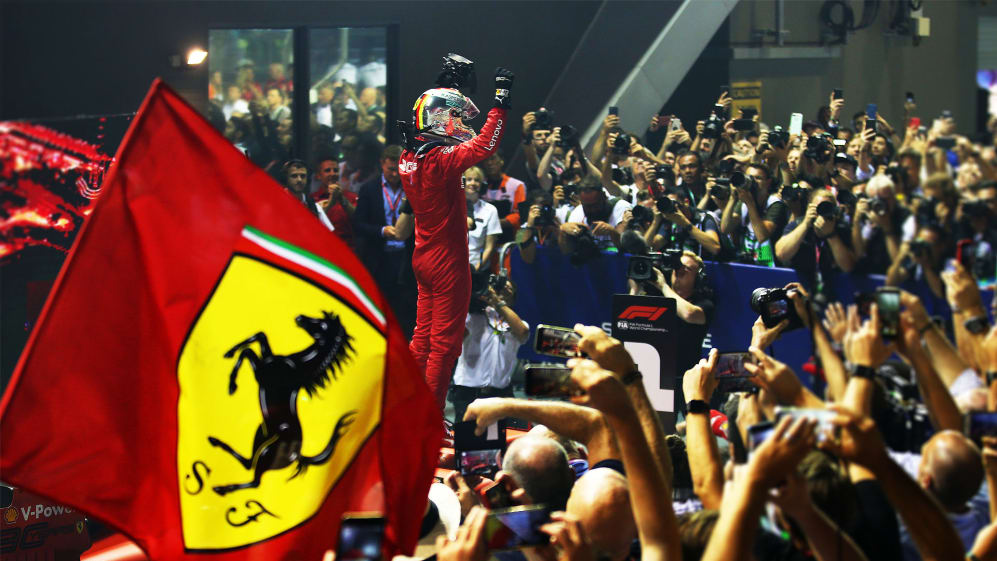 A celebrated Formula 1 journalist with more than 500 (consecutive) Grands Prix' experience, David Tremayne is one of those familiar paddock figures who has seen it all, met them all, and written about it all, over almost five decades of F1 racing. Here, he shares his hot takes from round 15 of the season at Singapore…
1. Vettel must have endured some dark moments to get to this win
I'll be honest, I felt quite chuffed for Seb, as he finally got a monkey off his back and won a Grand Prix for the first time since Spa last year. When you're a four-time champ and a leader of the most famous race team in history – and have a new team mate who is very quick and is winning – going 392 days without that must be mighty tough.
It was either brilliant strategy or serendipity that Ferrari brought him in on Lap 19 to try and get the undercut on second-placed Lewis Hamilton, and instead saw him take the lead once race leader Chares Leclerc pitted a lap later, but either way it did the trick and he didn't put a wheel wrong the rest of the way.
READ MORE: Vettel dedicates victory to fans after 'difficult' few weeks
Sometimes Seb's sense of entitlement can get right up your nose, at others his sense of humanity is endearing. It was the latter case on Sunday night, and his comments about how he had sat down one evening at home and read the messages of support he'd received prior to this long overdue and morale-boosting breakthrough gave a poignant insight into what it's like to be a big sports star going through tough times.
It was good to see him back on top for the 53rd time, and very good for the sport.
2. Expect plenty more fireworks between Vettel and Leclerc
In Monza on Saturday it was the driver in the cockpit of Ferrari number five who was getting very irked about his team mate's situation, when Charles 'failed' to give Seb a tow on their final qualifying runs. Here in Singapore it was the man in the cockpit of Ferrari number 16 who was getting riled when Charles, rightly, questioned why Seb had been given the undercut – and thus won what should have been his race.
Charles was clearly not at all happy, though later he seemed to get it when it was explained that this was the team's only chance of getting their first one-two since Hungary 2017 – even if it meant metaphorically throwing him under the bus.
READ MORE: Binotto explains how Red Bull inadvertently cost Leclerc Singapore victory
It was telling, however, how curt Charles was after grinding his teeth and mouthing the usual platitudes about the team coming first, blah, blah, blah, when David Coulthard pressed him further in the immediate post-race interviews.
It's too soon to speak of a civil war as such at Maranello, but at times the relationship between veteran Seb and upstart Charles has become fractious, and I can see plenty more of this butting of heads in the races to come.
3. Leclerc arguably caused his own downfall
Part of Charles' problem was how slowly he was running while he was in the lead, something on which both Lewis Hamilton and Max Verstappen picked up.
Proof of that tardiness came when the likes of Nico Hulkenberg and even George Russell were lighting up the timing screens early on in the race, as the leaders on their softs were running in the 1m 49s.
Charles was only a second ahead of Lewis by the 18th lap, and Seb was a further 2.5s down, and Lewis had already voiced the opinion that he couldn't run at much slower speed.
Was this just a bit of bad luck, or another lesson learned the hard way?
"I don't know why he was running at such slow pace," he said of Charles. "Perhaps he had studied my race here last year and was going slowly saving his tyres while planning to suddenly make the gap, but he never did that."
As he took in all the facts afterwards, Charles vowed to come back stronger, but added: "To be honest, today I don't think I could have done much things better or differently. The only thing probably is I will ask a bit more about the strategy around me, because I don't know if I should have pushed a bit earlier during my first stint. I don't know, but we have plenty of data anyway and I will analyse it."
Was this just a bit of bad luck, or another lesson learned the hard way?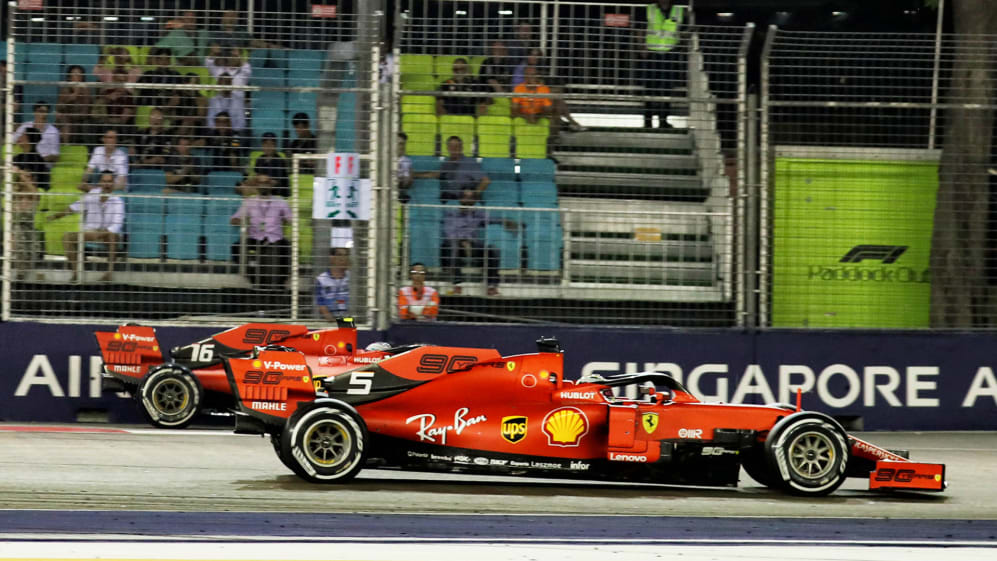 4. Ferrari have re-ignited the World Championship fight
Might Ferrari's third win on the bounce suddenly bring the 2019 World Championship back to life with six races left?
Lewis currently holds a lead of 96 points over Charles and 102 over Sebastian, and there are 150 up for grabs. Suppose that Charles were to win all six remaining races, with Seb second and Lewis clinging to third in each… well, the Briton would still win with 386 points to the Monegasque's 350 and the German's 302…
Of course winning all six would be a Herculean task, especially against such fierce competitors as Hamilton and Mercedes, who will surely hit back and not take defeat lying down. And then there is Max Verstappen to factor into any equation. So, romantic though such a notion might be, it's a highly unlikely scenario.
READ MORE: The Winners and Losers of the Singapore Grand Prix
Anyone at Mercedes who's feeling relaxed needs talking to
But the very fact that anyone is even beginning to consider such mathematics shows the impact that Ferrari have made by scoring 106 points in the last three races to Mercedes' 89 and Red Bull's 45. Suddenly, races aren't a foregone conclusion, and there are once again three teams in play.
It's going to take something very serious to stop the Mercedes juggernaut this year, but nobody there is under any illusion that the next few races will be anything but tough.
"There is nobody here feeling relaxed, and anyone who does needs talking to," Lewis said, stressing the need, as Max also did, for his team to do a better job.
"We are under no illusion that the world championship is won. We have to pull our socks up."
2019
Constructors' standings after Singapore
POSITION
POINTS

1

Mercedes

527

2

Ferrari

394

3

Red Bull Racing

289
5. Lewis could have won his fifth Singapore Grand Prix
Initially Lewis had said to his Mercedes crew, "Let's undercut him!" meaning Seb, but instead he stayed out on that decisive Lap 19 as the call came just too late. And later, instead of pitting on Lap 20, he said, "These tyres aren't great, but I don't want you to stop me" and attempted, unsuccessfully, the overcut instead.
Had Hamilton stopped on Lap 19, he would almost certainly have ended the night celebrating his 82nd win
That bit of decision-making would ultimately see Lewis drop from second to fourth, denying him any chance of a podium, let alone victory.
Hindsight is always 20-20 vision, but had they made that stop on the 19th lap and given that he was 2.5s up on the man who did just that and stole the race, he would almost certainly have ended the night celebrating his 82nd win.
READ MORE: Frustrated Hamilton says Mercedes 'could have easily won' in Singapore
6. We witnessed two fine underdog performances at Marina Bay
When was the last time an Alfa Romeo led a Grand Prix? It was at Spa back in 1983, with Andrea de Cesaris.
Okay, Antonio Giovinazzi only put his C38 up front from Lap 27 to Lap 30 because he started on Pirelli's mediums and ran a longer opening stint than any of the top nine who started on softs, but let's not be petty. It was good seeing the pleasant young Italian at the head of the field, and I was happy for him (and for my old team, Sauber) to see them doing well, and that he still held on to the point for 10th place despite a 10s penalty for getting a wee bit too close to course workers during one of the Safety Car periods.
Likewise, to see Pierre Gasly running second from Lap 27 to 29. The Frenchman's had a horrible year, being demoted by Red Bull and then losing his friend Anthoine Hubert at Spa, and there's something for me about underdogs getting their moment in the spotlight that always induces warm feelings. No sport should always be about the top dogs and nobody else.
READ MORE: Gasly says Singapore points serve as 'thank you' to Toro Rosso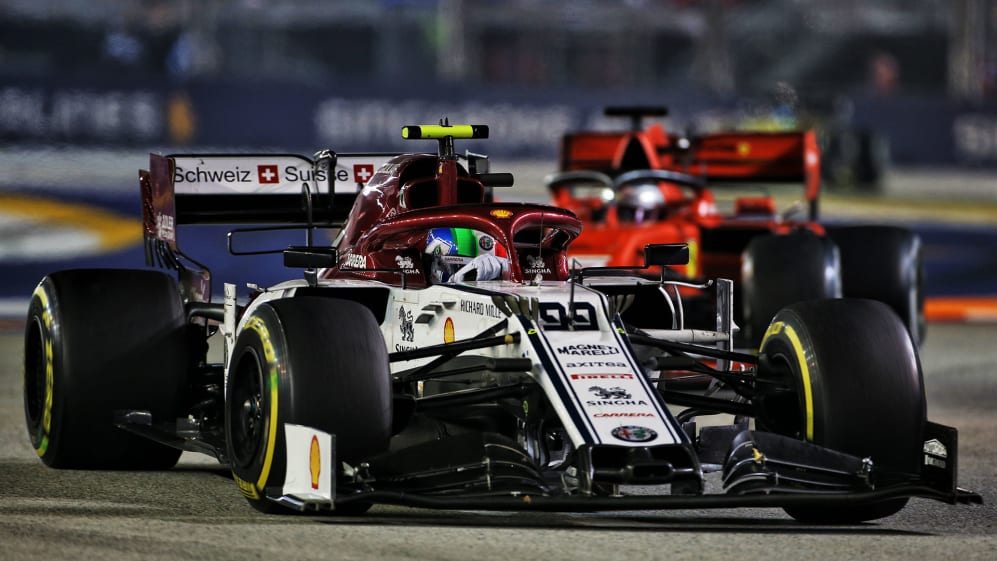 7. Sorry Romain... I'm surprised Haas didn't go for Hulkenberg
Personally, I'm astonished that Haas have chosen to keep Romain Grosjean, the man who has surely had more last chances than any gunslinger in a western saloon, rather than opting for the more measured and less frenetic speed of Nico Hulkenberg. I just get tired of the number of incidents in which the Swiss-Frenchman seems to become embroiled, race after race. Not least with his own team mate.
Back when my kids were karting, he's the sort of rival I'd warn them to avoid having wheel-to-wheel battles with.
We didn't want to have any more unknowns or risks
But for all that we like to rib him, there is usually sense in Guenther Steiner's reasoning when you listen to it.
"It's the car, we're very conscious about that," he said. "Changing the driver now, I don't know if it would help us make the car better. It could, but it also could not, because the new guy wouldn't know where we start off.
"Romain was a big part of getting the understanding of why we are wrong with the car at the moment. He was a big help. And we didn't want to have any more unknowns or risks."
8. The Hulk: A career of what-ifs
I'll be sad to see Nico Hulkenberg drop out of F1, which now looks pretty likely to happen. He's not the most talkative or demonstrative guy out there, but he's always been a decent driver who is generally quick and in control, and I think of him as one who was never quite able to realise his full potential and get the works drive with a top team that his talent merited.
There was a moment when I really did think he was about to pull off one of the greatest surprise victories of them all, beating Lewis Hamilton and Jenson Button in the tricky wet Brazilian GP in 2012. He was walking it in his Force India when a Safety Car deployment closed up the field again, and ultimately he spoiled it by spinning and taking out Lewis in the latter's final race for McLaren. But I often wonder what might have been for him, had he pulled it off and won that day.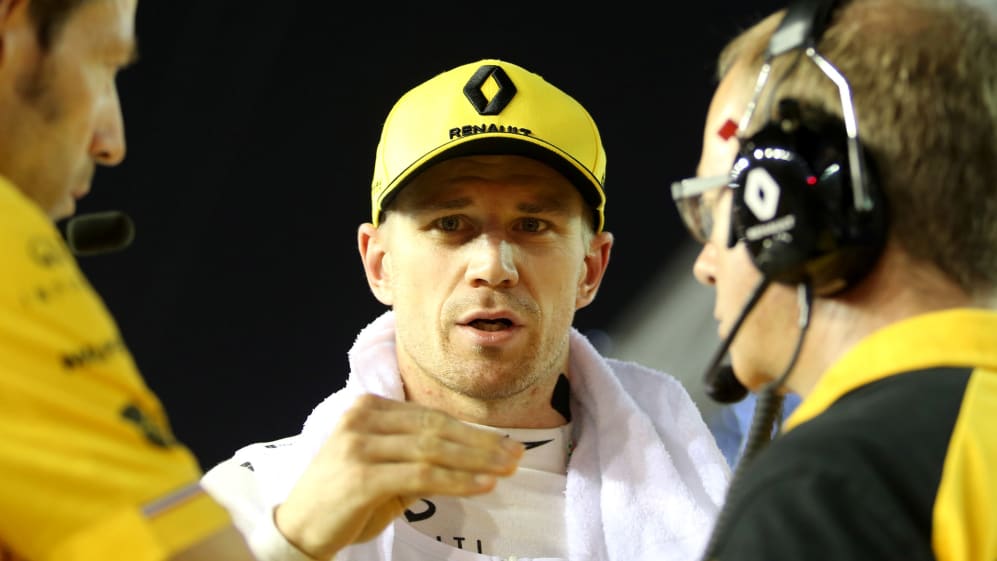 His comeback fight to F1 was truly heroic, and his decision to stop is a sad affirmation that in racing, as in life, there are precious few fairy tales
For me, he was the stand-out in the early part of the 2008 season. He led the title chase after winning for BMW Sauber in Canada, and barely put a wheel wrong until the British GP mid-season, while racing against Lewis and Felipe Massa.
Without that horrible accident on the Ronde di Andora Rally in February 2011, which all but severed his right forearm, he would have been teamed with Fernando Alonso at Ferrari in 2012. Now that would really have been something, and rates as one of the sport's greatest 'What Might Have Been' laments.
His comeback fight to F1 was truly heroic, and his decision to stop is a sad affirmation that in racing, as in life, there are precious few fairy tales.
10. Singapore is a modern classic
When we left the first Singapore Grand Prix in 2008 after it was inaugurated as F1's maiden night race, signs said 'Thank you for being part of history'. And we smiled because we did feel that we had been part of something special.
It's not often that a Grand Prix becomes an instant classic, but that's what happened here – and not just because Singapore is a mega venue or because of the romantic ambience of it being a night race. The fact is that the organisers always listened, and as a result they pretty much got it right first time.
It reminds me of Canada, where you see thousands of fans at the track, most having travelled there on the metro. You get that same buzz from the fans on the downtown trains which make travel into Marina Bay so easy. The same affirmation that they love F1.