Feature
POWER RANKINGS: Hamilton or Verstappen – which driver rules the roost after Brazil?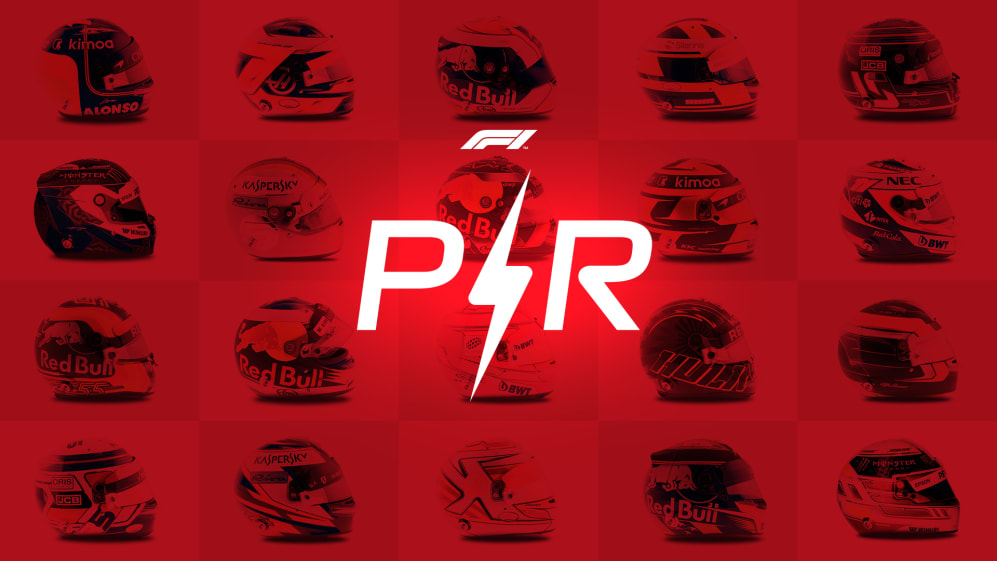 Following a heart-pounding finale to the 2019 Brazilian Grand Prix, here are the drivers who impressed our expert panel of judges the most at Interlagos.
HOW IT WORKS
Our five-judge panel assesses each driver after every Grand Prix and scores them out of 10 according to their performance across the weekend – taking machinery out of the equation

Our experts' scores are then combined to produce a race score. As the season progresses, these race scores are then averaged to produce a ranking which reflects driver performance

"It's almost a different approach for me now because you can be a little bit more aggressive," said newly-crowned 2019 champ Lewis Hamilton before the Brazilian Grand Prix weekend. But he may have taken it a little too far with his Lap 70 move on Alex Albon, the resultant penalty for which dropped Hamilton from a strong third (and nearly second) to seventh, his second-worst finishing position of the year. The score of 39 from the judges was enough to cool Hamilton's season average by 0.2, meaning he now co-owns the top spot in our Power Rankings (see, our headline was a bit of a trick question).

And here's who Hamilton co-owns that top spot with. Max Verstappen received his third full marks of the year – the only driver to have scored 50 in Power Rankings more than once, Valtteri Bottas and Charles Leclerc having taken one set of full marks each – after his first ever pole-to-win weekend in F1. It was, quite simply, a superb, unflappable performance from the Dutchman who, after his post-summer break mini wobble, now seems to be back to his rival-baiting best.
READ MORE: The Winners and Losers of the Brazilian Grand Prix

Arguably just as impressive on race day in Brazil as Verstappen was Carlos Sainz, following the Spaniard's climb back from last on the grid to what became third once Hamilton had been penalised. Ironically, his first F1 podium didn't yield his best Power Rankings score of the year – that would be his 49 in Japan – but still, in terms of a performance:machinery ratio, it's hard to argue that anyone's operating at a much higher level than Sainz right now. Hence why he continues to fly high in the Power Rankings stratosphere.

On paper, you'd say another top-eight finish for Norris in 2019 (his seventh of the year, in fact) would be an excellent take-home from Interlagos. But seen alongside the romp of his team mate through the order, it does slightly pale in comparison, with Norris earning a 38 to Sainz's 48. It was more than Leclerc earned, though, meaning Norris' fourth place in the Power Rankings remains safe.


Oh, how close Alex Albon got to taking his first podium. But then he left a too-inviting gap for a six-time champion two laps from the end and boom – P14 was the result. Prior to that, it had been a decent performance from Albon, who'd looked slightly sluggish in the early part of the race, but worked the Safety Cars to his advantage to be in contention for that podium when the Hamilton incident happened. The resultant 43 was Albon's fifth 40+ score since joining Red Bull, however – and enough to put him within 0.2 of Leclerc's fifth place…
READ MORE: Hamilton admits Albon crash 'completely my fault'

A DNF from Bottas capped off one of the Finn's more anonymous weekends of the season, at a track he's never had a particular affinity with. Ironically, it may well have been his inability to make it past Leclerc (on 12-lap fresher tyres mind) that ruled the Finn out, with his Mercedes appearing to be on the limit temperature-wise before conking out on Lap 52 of 71. Our judges were clearly in a punitive mood for Bottas' lagging behind his team mate up till then, though, handing the US winner a 29, his second-worst score of the year (after his 26 for Germany).

Sergio Perez was honest enough to admit that his Racing Point team hadn't deserved the two points he brought home for them in Brazil, such had been their pace deficit. Nonetheless, he did bring home those points, meaning that, even if Brazil wasn't Perez's strongest weekend this year, he still nailed a top-10 finish in a tight midfield, and holds onto P8 in the Power Rankings as a result.

Perez, however, will need to watch over his shoulder, given how fast Daniel Ricciardo has been climbing up the order recently. Having only joined the Power Rankings post-Austin, yet another 40+ score from Ricciardo in Brazil – his fourth in a row – means he closes to within 0.1 of Perez in the rankings. True, his move on Kevin Magnussen on Lap 8 of Brazilian Grand Prix was a bit wonky – but his fightback after that to P7 (later P6) was mega.

Uh oh. Vettel's recent form seemed to indicate there was a bit of a Seb Renaissance going on. But there were flashes of the impetuous Red Bull-era Vettel on Lap 66 when he prematurely drifted across his team mate's line, a move that resulted in both drivers being forced into retirement. Our judges were not amused, handing Vettel a 30, his third-worst score of the year (after a 26 for Silverstone and a 22 for Monza). Cripes.
Dropping out and on the bubble
No drop-outs this week, but Vettel's average predictably shrinks, meaning he's just 0.2 ahead of Williams' George Russell, who himself is 0.1 ahead of Toro Rosso's Daniil Kvyat – whose team mate Pierre Gasly earned a 49 for his sensational, emotional podium finish.