Feature
POWER RANKINGS: Perez or Russell – who got the higher rating for Sakhir?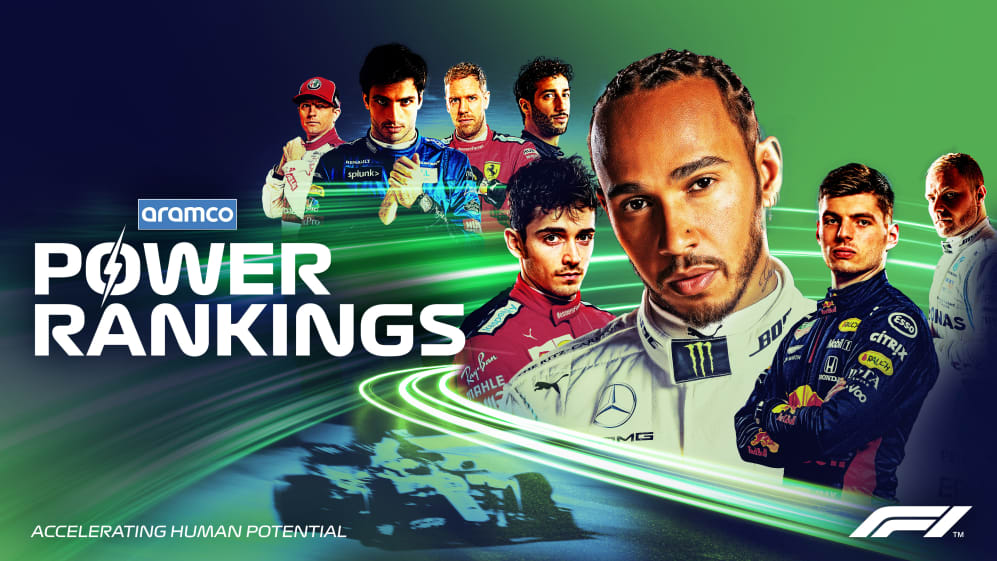 The absence of the dominant figure of Lewis Hamilton from proceedings at the Sakhir Grand Prix left an opportunity for others to flourish. But who impressed our judges most at the second race in Bahrain? The scores are in…
HOW IT WORKS
Our five-judge panel assesses each driver after every Grand Prix and scores them out of 10 according to their performance across the weekend – taking machinery out of the equation

Our experts' scores are then averaged out to produce a race score – with those scores then tallied up across the season on our overall Power Rankings Leaderboard (at the bottom of the page)

"It's not going to be his last attempt to win a race; it's just the beginning of a fairy-tale that didn't work out today." So said Toto Wolff of the performance of the driver he chose to replace Hamilton at Mercedes for the Sakhir Grand Prix. Had the cards fallen differently, we would now be talking of George Russell as an F1 race winner. That we're not is unfortunate – but takes nothing away from a performance that saw Russell outperform Valtteri Bottas on race day, in a Mercedes W11 that was far from a comfortable fit for the Briton and unknown to him before Friday. Brilliant stuff.
WATCH: The story of George Russell's dramatic Mercedes debut in the Sakhir GP



Narrowly behind Sainz in the Power Rankings standings came Esteban Ocon, who's had a difficult return to F1 in 2020, but who drove well in Sakhir and took the opportunities that came his way to score his first ever F1 podium with a P2 finish. That would have been P3 if he hadn't executed a lovely pass on Lance Stroll just after the Canadian had emerged from the pits on Lap 43, Ocon going around the outside of the Racing Point at Turn 4 for what was undoubtedly his move of the season thus far.
READ MORE: Delighted Ocon reflects on 'difficult journey' to maiden podium after P2 finish in Sakhir


Daniil Kvyat couldn't hide his disappointment that "an almost perfect race" – in the Russian's words – had only netted him P7. Kvyat looked the more comfortable of the two AlphaTauri drivers across the Sakhir Grand Prix weekend, out-qualifying Pierre Gasly for just the third time this season, before finishing in seventh place to Gasly's 11th – the Russian having ultimately fallen behind the cars of Daniel Ricciardo and Alex Albon that he'd led at various points in the race.


"A pretty sad P5" was how Ricciardo termed his result at the Sakhir Grand Prix, the Renault driver having been up with the hard-charging Sainz in the early part of the race, only to get undercut by Kvyat in the first stops, forcing Ricciardo to spend the entirety of his second stint bottled up behind the Russian. Ricciardo would later get back past the AlphaTauri and execute a strong recovery to fifth, to extend his points-scoring streak to 10 races – that's ever since the Belgian Grand Prix. But seeing his team mate both ahead of him and on the podium was clearly tough for the Australian to take.

With an emphasis on power, the Sakhir Grand Prix was always going to be a tough one for the Ferrari-powered runners. None of them made it into the top 10 on race day, but Antonio Giovinazzi's performance deserves commendation, the Italian making Q2 after lapping eight-tenths faster than team mate Kimi Raikkonen, while in the race, he'd finish just two seconds adrift of the works Ferrari of Sebastian Vettel.

Lando Norris appeared to struggle to get into the groove of the Bahrain International Circuit's Outer Track, the Briton admitting that he was over-thinking his driving, a factor which contributed to him qualifying 15th. That was 19th after a grid penalty for a change of power unit elements, while a sensational start from Norris would ultimately help him to finish 10th at the flag, to at least claim a point from an otherwise challenging weekend.
ONBOARD: Lando Norris overtakes half the field at Sakhir Grand Prix race start
MISSING OUT
In what was, on the whole, a low-scoring race, four drivers found themselves tied on 11th place with scores of 6.6: Pierre Gasly, Kevin Magnussen, plus F1 debutants Jack Aitken and Pietro Fittipaldi.
As mentioned, Gasly couldn't quite on terms with his team mate this weekend. Magnussen led Haas as well as he could but was always going to struggle with pace here. Aitken blotted his copybook with his mid-race spin but otherwise looked impressively on the pace in the second Williams, while Fittipaldi did a solid job – and is sure of another chance in Abu Dhabi this weekend, after Romain Grosjean ruled himself out for the rest of the season.
READ MORE: 'Gutted' Aitken 'desperate to have another go' with Williams after race-defining shunt
THE OVERALL STANDINGS
Hamilton's non-score for the Sakhir Grand Prix means that, despite Max Verstappen not finishing the race, he moves to the head of the standings – and will likely be crowned the Power Rankings king if Hamilton is unable to make it back in time for Abu Dhabi.
READ MORE: Hamilton targeting Abu Dhabi return after 'one of the hardest weeks' out with Covid-19
Meanwhile Sainz jumps two places to fourth as Leclerc goes the other way, while Perez's score of 9.6 sees him demote Bottas to 10th – the Finn in danger of falling out of the top 10 by season-end if he doesn't perform at Yas Marina.