Feature
Making sense of the 5 biggest trending topics from pre-season testing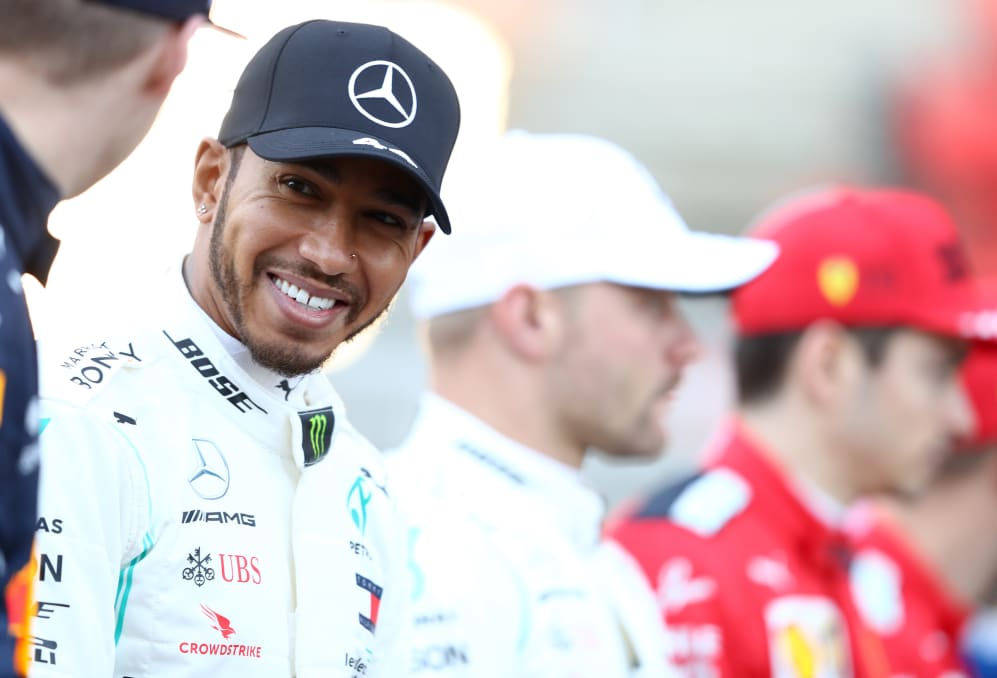 F1 pre-season testing can often throw up more questions than it answers. So, after six days of running at the Circuit de Barcelona-Catalunya, we've picked out the five hottest topics doing the rounds at this year's winter tests, and tried to make some sense of it all ahead of the season-opener in Australia.
1. DAS ist gut?
What's the story?
The onboard cameras fitted to the Mercedes W11 on Thursday morning of Week 1 picked up some weird activity going on in the cockpit, as Lewis Hamilton yanked and pushed on his steering wheel to alter the toe angle of the front wheels – with speculation that the DAS, or Dual Axis Steering system (as it's known), would help reduce front tyre cooling on the straights, particularly useful at tracks like Sochi, Yas Marina and Baku.
Pre-season testing analysis: Mercedes look unbeatable – but they DO have a weakness
What are people saying?
Rivals' jaws hit the floor when the system was spotted, with Renault's Daniel Ricciardo a particular fan. "I loved seeing that. Hats off to them because they have been dominant this whole turbo era yet they are still the ones pushing everyone else," he said graciously – before adding with a twinge of jealousy: "It should be us and everyone else pushing them."
READ MORE: 'We don't know what it's doing' – What Mercedes' rivals are saying about their trick steering system
How will this play out?
Mystery still surrounds DAS. But early impressions seem to suggest that it's a game-helper, rather than a gamechanger, as Mercedes – with the luxury of vast resources, a lateral-thinking technical department and already the best car anyway – simply refine the current formula further and hoover up those marginal gains. The team's brilliance in bringing the system to the track could be a useful bargaining chip in their contract negotiations with Lewis Hamilton this year, though…
Further reading
2. Where are Ferrari?
What's the story
Having blitzed 2019 pre-season only to take "a real slap" (Charles Leclerc's words) at the first race in Australia, Ferrari played it very low key at the Circuit de Barcelona-Catalunya in 2020. Our data analysis from testing put them a second off Mercedes (and behind McLaren, Renault and Haas) on long-run pace, while on short-run pace, they were 1.7s back, plus a full half a second off Mercedes on the straights – though they did look to have made gains in cornering speeds. Hmm.
What are people saying?
Were Ferrari sandbagging during testing this year? "No doubt, no," was Team Principal Mattia Binotto's no-frills response. But that was at odds with Leclerc's reply when asked if testing had been a disaster for Ferrari, as the data appeared to suggest. "Definitely not," laughed Leclerc. "I'm pretty sure the top three teams haven't shown their true potential." So the picture is foggy – and as Red Bull Team Principal Christian Horner said, "I think it would be foolish to underestimate [Ferrari] going into Melbourne".
How will this play out?
Binotto claimed over the winter that he needed to up his political game in 2020, and perhaps Ferrari's sotto voce testing performance – and Binotto's handling of the media – were the first fruits of that labour. Both Leclerc and Sebastian Vettel revealed that they weren't chasing headline times in testing, and both seemed happy with the potential of the new SF1000, which our data showed was 0.3s to the good over Mercedes' W11 in the slow-speed corners – one of Ferrari's key goals for this season. March 14 – Melbourne qualifying – is going to be a very interesting day indeed.
Further reading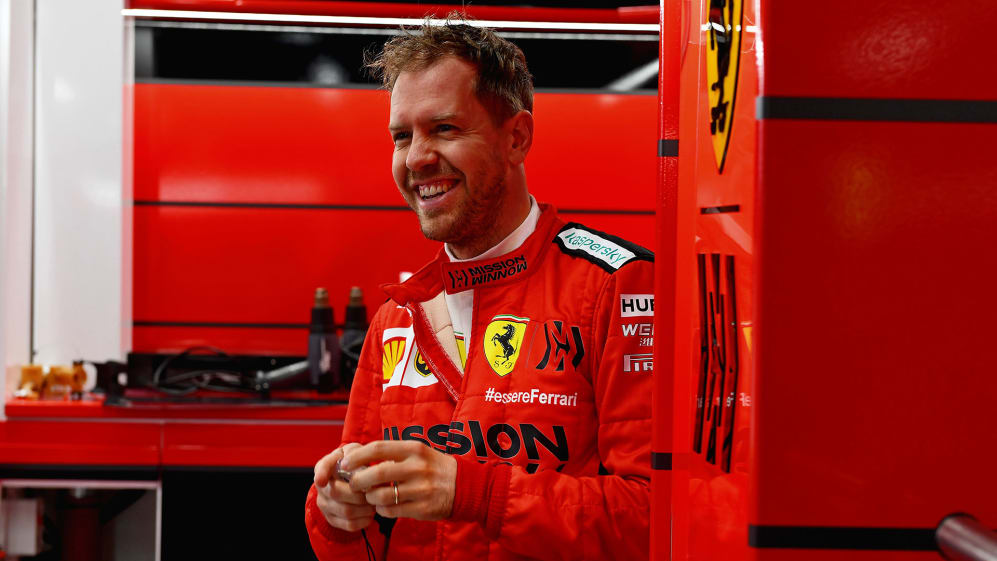 3. Are Red Bull the team Mercedes should fear most in 2020?
What's the story?
Red Bull's performance in 2019 was on such an upwards trajectory that many suggested the four-time champs were well-placed to rediscover title glory in 2020, with the regulations having remained largely stable. That was seemingly backed up by pre-season testing, with Max Verstappen finishing just 0.073s behind Bottas on the final day in the innovative RB16, despite setting his fastest time on the C4 tyre, compared to Bottas' lap on the softest C5.
What are people saying?
The team appear confident, with Horner revealing his belief that Red Bull had "the strength and depth in our team to hopefully put a real challenge together this year". F1 tech guru Mark Hughes appeared to agree, writing on F1.com that the RB16 "looks fantastically agile in the medium-high speed sequences, notably between Turns 2-3. The abruptness with which Max Verstappen and Alex Albon could change direction there shaded even the Mercedes."
How will this play out?
Red Bull look like dark horses for this year's constructors' title, no doubt. Problem is, they've been 'dark horses' ever since they were dethroned by Mercedes in 2014. Can they really step up this year and claim a title – drivers' or constructors' – for the first time since 2013?
The constructors' is a question mark, with Verstappen and Albon the least-proven of the top-three teams' line-ups. But both car and Honda power unit look strong, and there seems little doubt that Verstappen is now capable of stringing a championship bid together with the right tool. Should they have the decent start to their campaign that Verstappen has been banging the drum for in recent weeks, they could well get the job done.
Further reading
4. Is the Racing Point RP20 a straight Mercedes copy?
What's the story?
For 2020, Racing Point have eschewed their recent high-rake design philosophy for an approach that, at the front of the new RP20 at least, looks strikingly similar to the Mercedes W10 of last year. That's not made the team terribly popular with their fellow midfield rivals, who, while accepting that what they've done is legal, feel it's not quite cricket.
What are people saying?
McLaren's Team Principal Andreas Seidl raised concerns about Racing Point's 'Pink Mercedes', saying that while he accepted teams needed to work together on certain aspects of a car, "when it comes down to things like the monocoque, aerodynamics and so on where you're clearly not allowed to work together, this is what is important for me".
But Racing Point's CEO Otmar Szafnauer was clear on what his team had done. "Yes, we look to see what is fast and we thought, 'that's fast, can we do the same'… We copied the Red Bull concept in the past too, but we copy it within the rules". Racing Point Technical Director Andrew Green was even blunter about the "Haas Mk2" approach (as he called it), saying Racing Point's rivals simply hadn't "stepped up to the plate".
How will this play out?
Racing Point didn't cool the attention on their new car by looking quick straight out of the box in Barcelona, with Sergio Perez confirming that the RP20 was the best car he'd ever driven in winter testing.
If Racing Point's rivals are hacked off about their approach, though, there's little they can do to stop it in 2020, with some in the paddock even suggesting the team might have enough pace in hand to disrupt the top three this year. But looking ahead, McLaren's Seidl said that he wanted Racing Point x Mercedes-style cooperation "properly policed from '21 onwards".
Further reading
5. Are Williams back?
What's the story?
As Season 2 of Netflix's Formula 1: Drive To Survive demonstrated, Williams' 2019 season preparations were grim in extremis. But 2020 looked much happier, Williams winning the dash to be the first car out on track at Barcelona – having not even had a car ready 12 months earlier – and demonstrating both solid pace and mileage. Naturally, that left people wondering: can Williams mix it with the lower midfield this year – or maybe more?
What are people saying?
George Russell, for one, was pleased with his team's performance, saying "no doubt we are in a better position than last year… I am optimistic that we can go to Melbourne and be in the fight" – although he did concede that "realistically, we are still the slowest car" and added: "don't expect to see us in Q2 or Q3". His new team mate Nicholas Latifi was chuffed, though, saying the FW43 was "a step forward – this is without a doubt".
How will this play out?
Our data backs up Williams' positivity, with the team an impressive seventh in the one-lap pace charts – for best lap set over all six days of testing – and ahead of Haas in the long-run pace stakes too, with a decent 0.92% improvement over their race performance in Abu Dhabi last year. Steamrolling over the usual pre-season caveats, if the team actually bring those gains to track – and can sort out reliability, which was a factor for them in Barcelona, as they went through four Mercedes power units – they should indeed be mixing it in the lower midfield, rather than Russell and Latifi simply slogging around at the back.
Further reading