Feature
Think Haas have a youthful line-up this year? Here's 10 even younger duos from F1 history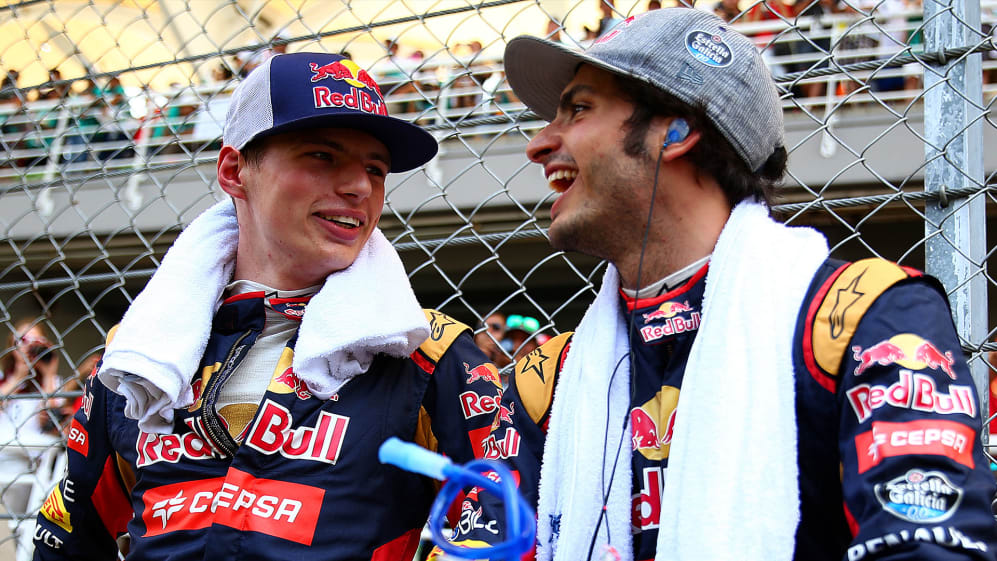 Much has been made of the prospect of Haas fielding two rookies for the 2021 season, with Mick Schumacher and Nikita Mazepin both set to be 22 when they make their F1 debuts in Bahrain on March 28. But while with a combined age of 44, the Schumacher/Mazepin pairing is certainly a young one, it's by no means the youngest ever to be seen in Formula 1. Here are 10 of F1's most junior line-ups…
1. Max Verstappen and Carlos Sainz – Toro Rosso
First race together: 2015 Australian Grand Prix
Combined age: 37
Toro Rosso's policy of championing youth has earned them several entries in this list. But it also saw them field the youngest ever driver line-up in F1 history, when 17-year-old Max Verstappen was paired with reigning Formula Renault 3.5 champion Carlos Sainz for the 2015 season.
Verstappen stands as F1's youngest ever starter, having been 17 years 5 months and 13 days old on his debut at the 2015 Australian Grand Prix, while Sainz himself was just 20 years 6 months and 14 days – the Spaniard the 20th youngest ever F1 starter. In fact, their combined age of 37 was just two more than the actual age of Ferrari's Kimi Raikkonen at the start of 2015.
READ MORE: 'Everyone thinks me and Max hate each other and that's absolutely not the case', says Sainz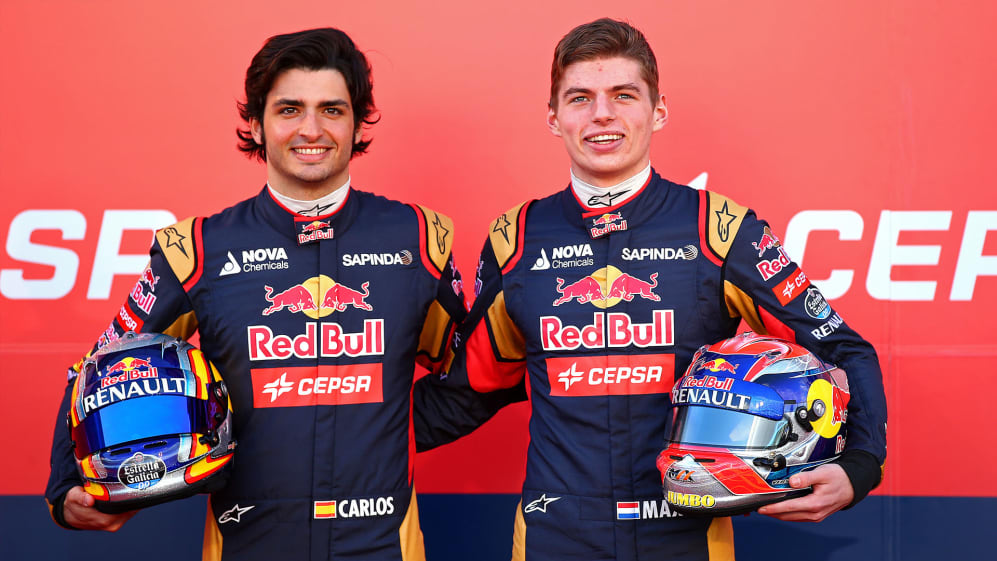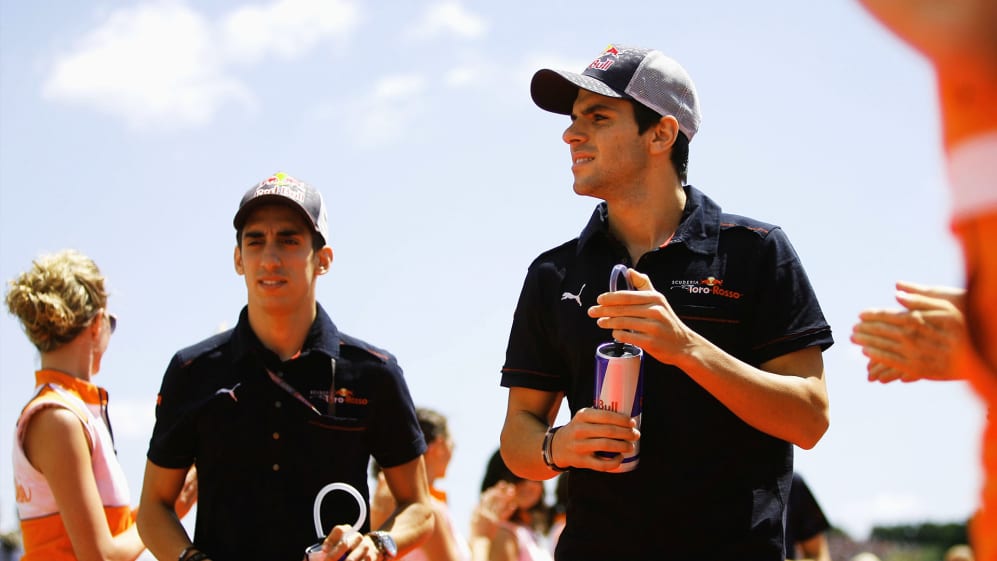 3. Esteban Ocon and Pascal Wehrlein – Manor
First race together: 2016 Belgian Grand Prix
Combined age: 40
When Rio Haryanto – himself just 23 at the time – failed to secure sufficient financial backing to keep his place in the struggling Manor team in 2016, French racer and reigning GP3 champion Esteban Ocon got the call-up to replace the Indonesian driver alongside 21-year-old Pascal Wehrlein.
Ocon – who'd beaten Max Verstappen to the European Formula 3 title two years before – was just 19 when he made his F1 debut for the squad at the Belgian Grand Prix, while he impressed sufficiently throughout the rest of his season with Manor to earn a spot with Force India for 2017, as Manor themselves headed into administration.
PODCAST: Ocon still targeting Mercedes move to emulate Schumacher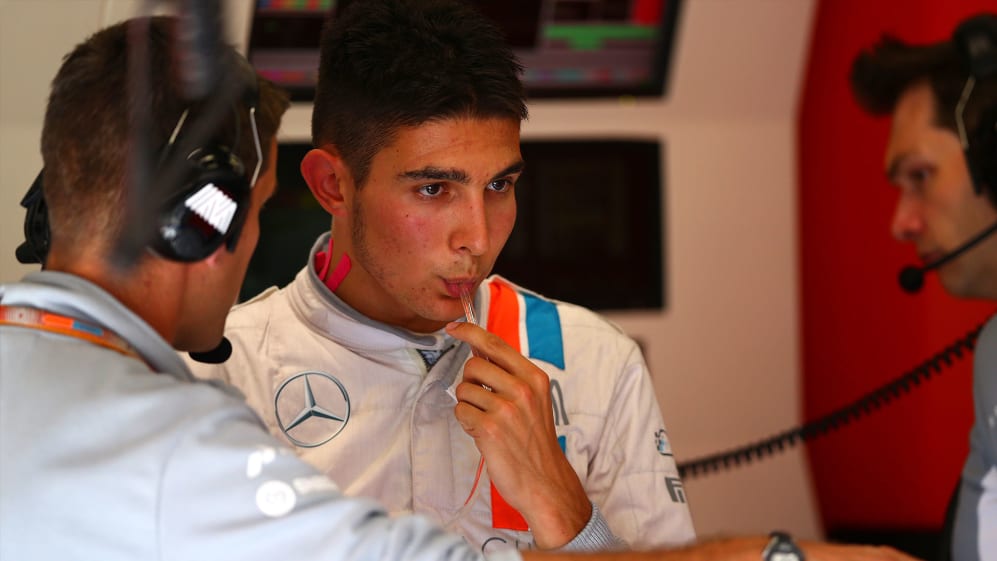 4. Lance Stroll and Sergey Sirotkin – Williams
First race together: 2018 Australian Grand Prix
Combined age: 41
Lance Stroll had become the second-youngest driver ever to race in F1 when he was signed up by Williams to partner Felipe Massa for 2017, with the Canadian just 18 years four months and 25 days old when he made his Australian Grand Prix debut.
But after Massa hung up his racing boots at the end of the season, Williams replaced him with 22-year-old Russian racer Sergey Sirotkin for their youngest ever line-up. Results for the pair – with their combined age of just 41 – were hard to come by, alas, with the drivers netting just seven points all season.
READ MORE: 'I fuel off negative criticism' says Stroll, as he hits back at doubters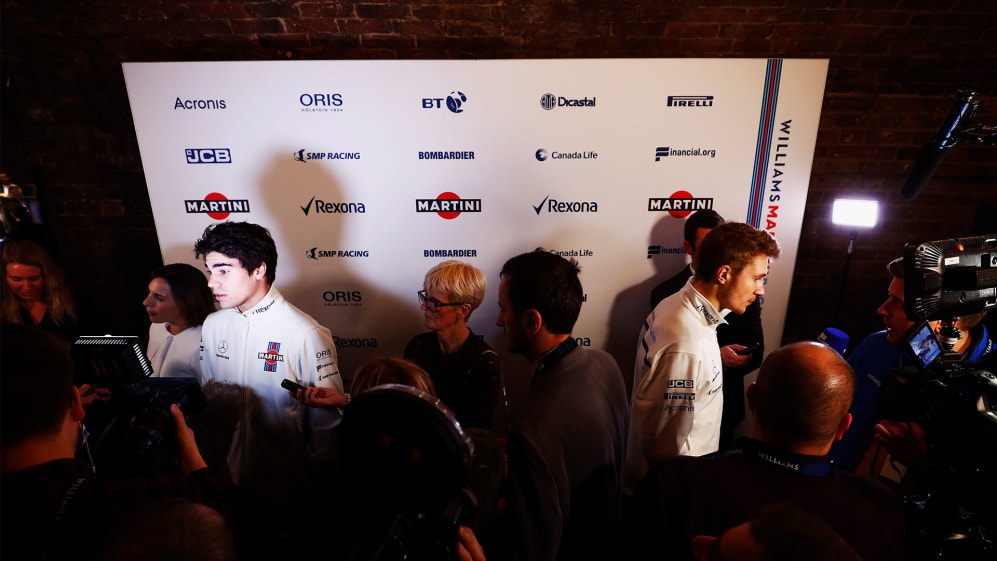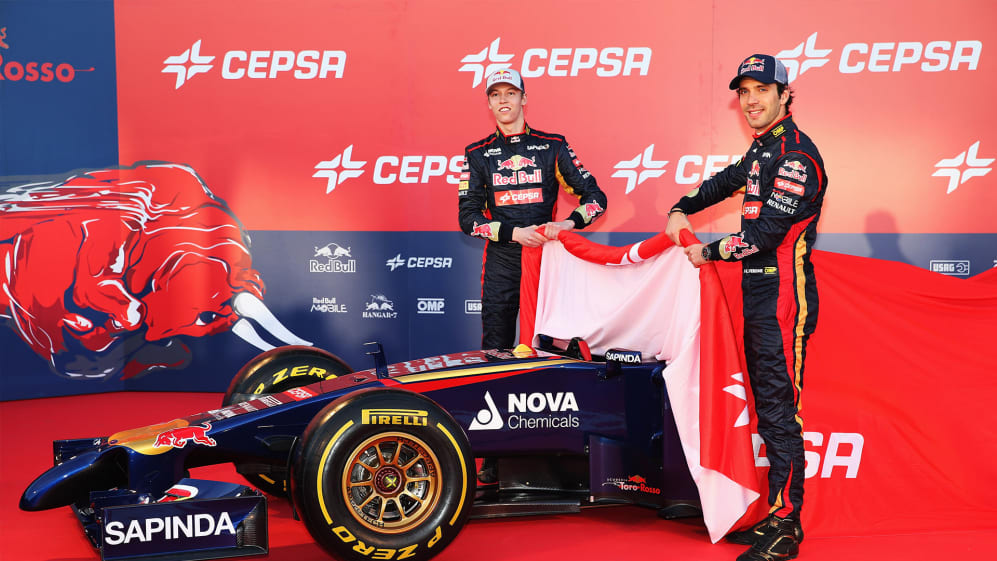 6. Jan Lammers and Elio de Angelis – Shadow
First race together: 1979 Argentine Grand Prix
Combined age: 42
Stepping back in time now, Elio de Angelis became one of the youngest drivers to ever start a Grand Prix when, backed by his father's wealth, he made his F1 debut at the 1979 Argentine Grand Prix.
Although technically de Angelis and stable mate Jan Lammers raced Shadow cars for separate entities in Buenos Aires – de Angelis driving for the Interscope Shadow Racing Team, while 22-year-old Lammers competed for the Samson Shadow Racing Team – the pair's combined age of 42 was nonetheless remarkably young for the time.
READ MORE: The top 10 youngest podium finishers in F1 history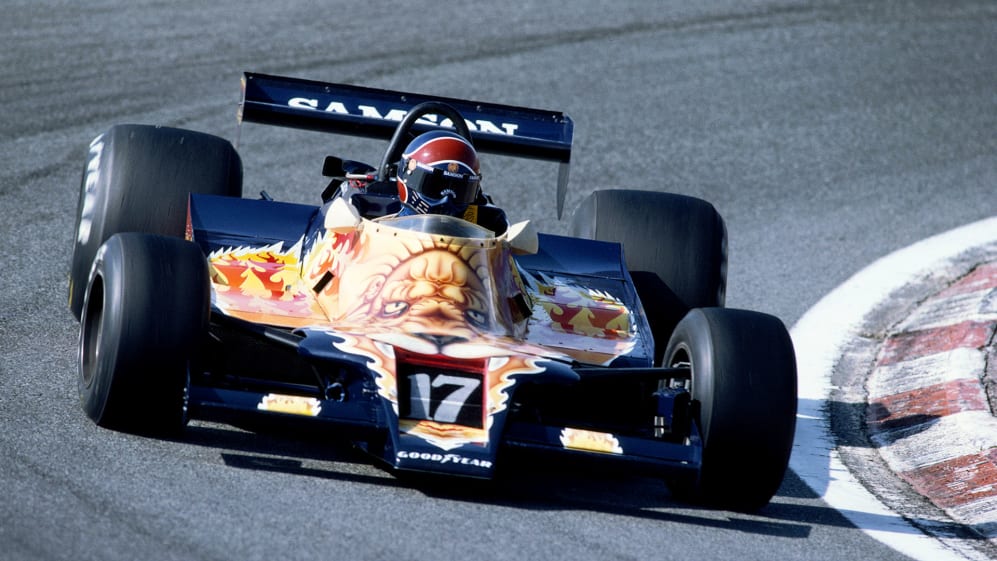 7. Daniel Ricciardo and Jean-Eric Vergne – Toro Rosso
First race together: 2012 Australian Grand Prix
Combined age: 43
Having joined forces earlier in this list, Toro Rosso's Alguersuari/Buemi pairing was jettisoned in one fell swoop at the end of 2011, meaning an all-new line-up was required for 2012. The task fell to 22-year-old Daniel Ricciardo – already a veteran of 11 F1 starts with HRT in 2011 – and 21-year-old Jean-Eric Vergne, who moved up from Formula Renault 3.5, having finished second in the previous year's championship.
READ MORE: Having Ocon as team mate helped me learn 'how younger generation are wired', says Ricciardo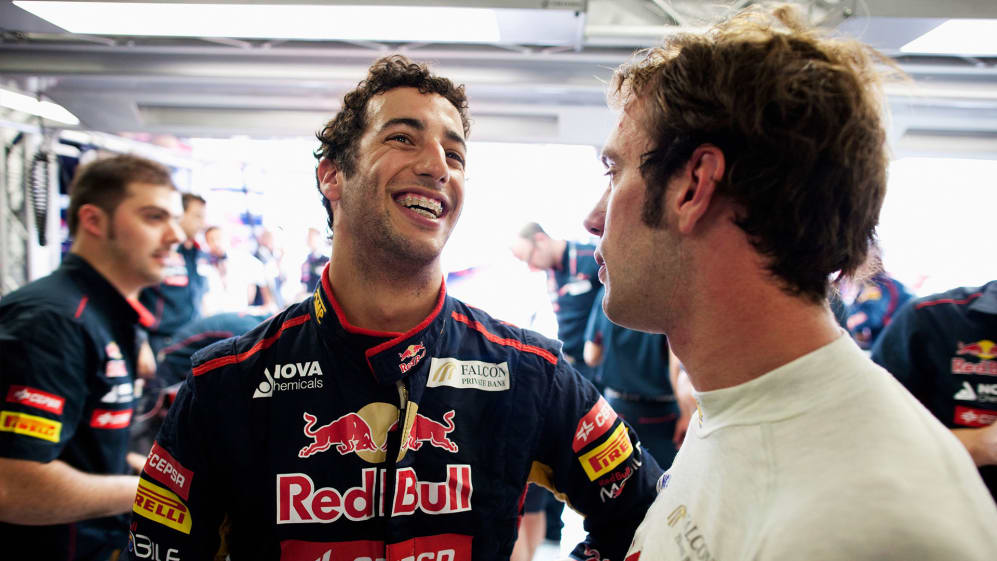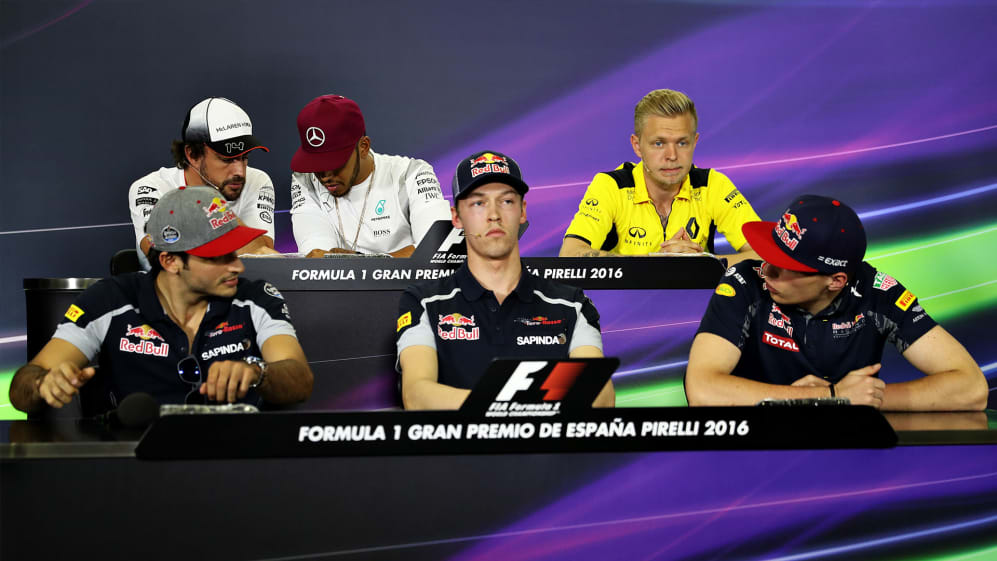 10. Rupert Keegan and Hector Rebaque – Hesketh
First race together: 1977 German Grand Prix
Combined age: 43
The entry list for the 1977 German Grand Prix lists 21-year-old Mexican debutant Hector Rebaque as the sole entrant for Hesketh Racing, while 22-year-old Rupert Keegan's own vice-ridden entry was with the Penthouse Rizla Racing squad.
In truth, both came from the Hesketh stable, the pair forming one of the youngest ever line-ups when they headed out on track at Hockenheim. Neither driver would finish the infamous encounter, however, which also saw notorious ATS racer Hans Heyer banned from F1 for life for sneaking onto the grid and starting the race despite failing to qualify.