Feature
ALTERNATIVE HISTORIES: What if Robert Kubica hadn't gone rallying in 2011?
Sport is full of 'what if?' moments – and Formula 1 is no different. What if a driver hadn't made that split-second decision behind the steering wheel? What if a team boss hadn't gone against his instincts and signed that driver?
As F1 celebrates its 70th anniversary, we're taking a look back at the moments and decisions that had huge ramifications for the sport and those who participate in it. This week, we consider what might have happened if Robert Kubica hadn't crashed on the Ronde di Andora rally and had gone to Ferrari as planned for 2012…
What actually happened
Long before he actually participated in his first Grand Prix, there were whispers from high places within F1 that Robert Kubica was a man to watch.
A star in karting and a winner in Formula Renault, he won his first race in the Formula 3 Euro Series, at the Norisring in 2003, even though his debut was delayed after a road accident which left him with a broken arm held together by multiple titanium screws.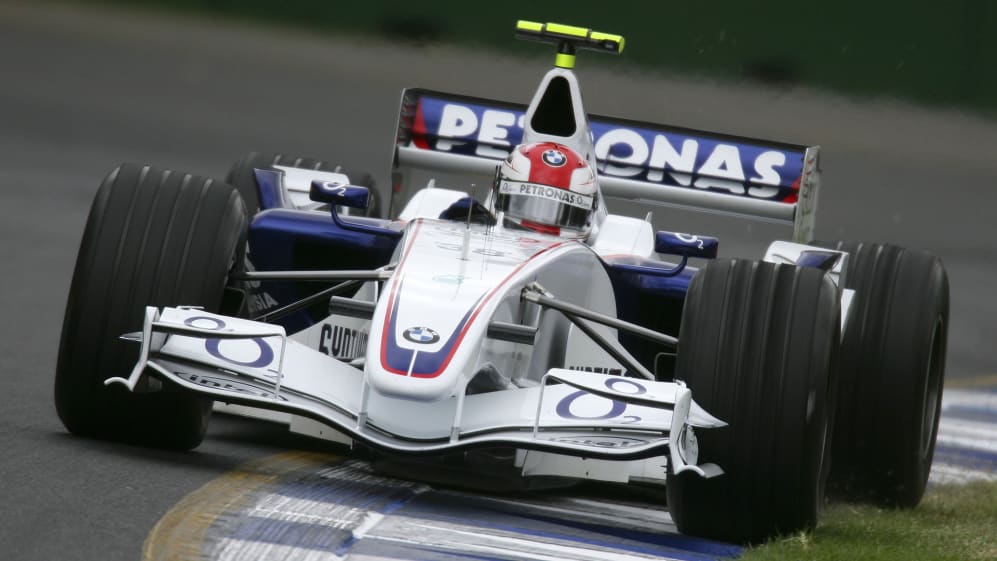 By 2005 he was the champion in World Series by Renault with Epsilon Euskadi, and impressed in F1 tests with Renault. That led to him being signed as BMW Sauber's official reserve driver in 2006, and when Jacques Villeneuve stood down after an accident in the German GP, Robert made his race debut in Hungary.
He scored points for seventh place, until his car was discovered to be fractionally underweight. Villeneuve left the team, and in his third race as his replacement, Robert finished third at Monza, making him not only the first Pole to race in F1, but the first to score a podium.
READ MORE: 5 moments of Robert Kubica brilliance
He was a consistent points finisher in 2007, and survived a massive accident in Canada after a clash with Jarno Trulli's Toyota. Robert was shaken but not stirred despite the initial impact being measured at more than 185 mph.
He was stood down for the following weekend's US GP, giving Sebastian Vettel his chance to make his debut in his car, but soon bounced back with fourths in France and Britain after the race in Indianapolis.
2008 was his most impressive season, as he fought for the points lead with McLaren's Lewis Hamilton and Ferrari's Felipe Massa. In Bahrain he became the first Pole to start from pole position, and in Canada he became the only Pole ever to stand atop an F1 podium. That remains Sauber's sole F1 victory.
READ MORE: Canada '08 – How BMW Sauber sacrificed Heidfeld for Kubica's breakthrough win
He was the only one of the three title protagonists not to make a major racing error up until the rain-affected British GP at the half season mark, but as the team's pace weakened in the second half of the year he fell to fourth overall.
In 2009 the team lacked the same edge, and his sole chance of a win evaporated in a collision with Vettel in Australia. He had to wait until Brazil to score a podium, with second place 7.6s behind Mark Webber's Red Bull.
When BMW withdrew at the end of the year he switched to Renault to replace his friend Fernando Alonso, who was bound for Ferrari.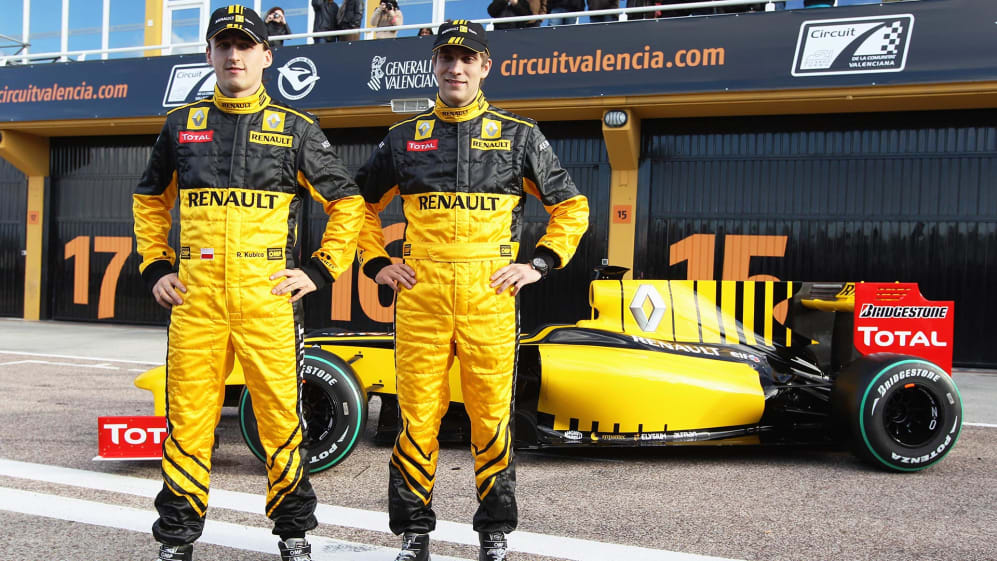 Six months into the 2010 season there were rumours that Robert might follow the Spaniard, but in the end Ferrari retained Massa for another year. But later in 2010 Robert did sign a pre-contract to race alongside Alonso at Maranello from 2012.
Both Hamilton and Alonso always spoke highly of him, and notwithstanding the disappointing seasons with BMW Sauber in 2009 and Renault in 2010, he was generally regarded as the one man capable of posing a serious challenge to the pair of them.
The 'sliding doors' moment
Robert's story was Patrick Depailler's all over again. After winning the 1978 Monaco GP for Tyrrell, the little Frenchman had finally got himself into a position to challenge for the F1 title in 1979, alongside Jacques Laffite in a Ligier-Ford team that suddenly came alive in the opening races in Argentina and Brazil.
Laffite won both but Depailler dominated in Belgium only to break his legs in a hang-gliding accident soon after.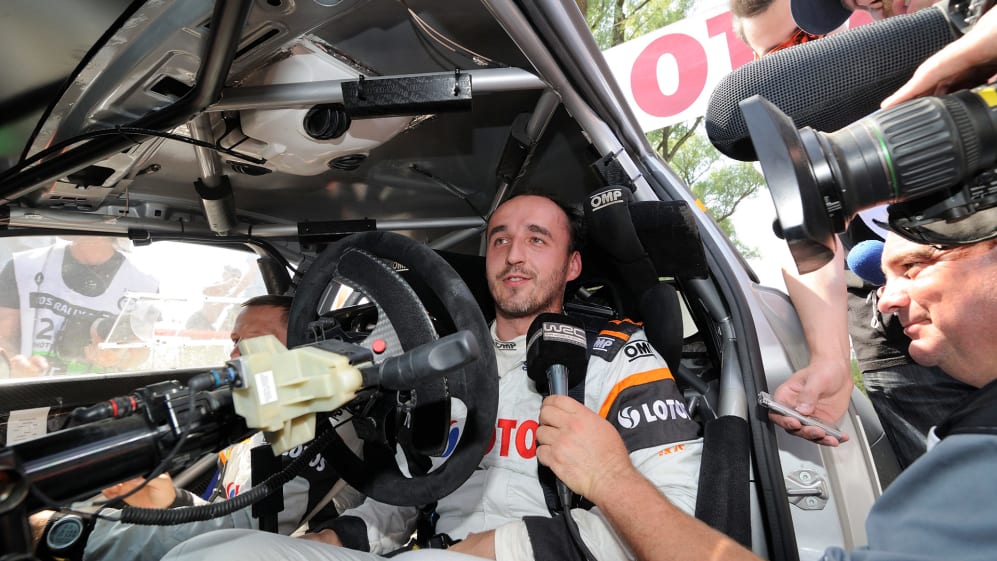 Robert had the same adventurous spirit. His antidote to the high-pressure world of F1 was to go rallying, a sport he adored. He treated events as part of his personal training that was more fun than the gym.
Fresh from setting the fastest time on the last day of pre-season tests with the Renault R31 in Valencia, he took part in the Ronde di Andora rally in Spain on February 6th.
LISTEN: Robert Kubica on F1's Beyond The Grid podcast
His Skoda Fabia crashed into a section of Armco barrier, which penetrated the cockpit and partially severed his right forearm.
It took more than an hour for rescuers to extricate him, and initially there were fears for his life. Hand and leg injuries compounded the seriousness of his situation, and as he was forced to sit out the season, his place at the newly named Lotus Renault team was taken by his former BMW Sauber team mate Nick Heidfeld, whom he had usually overshadowed.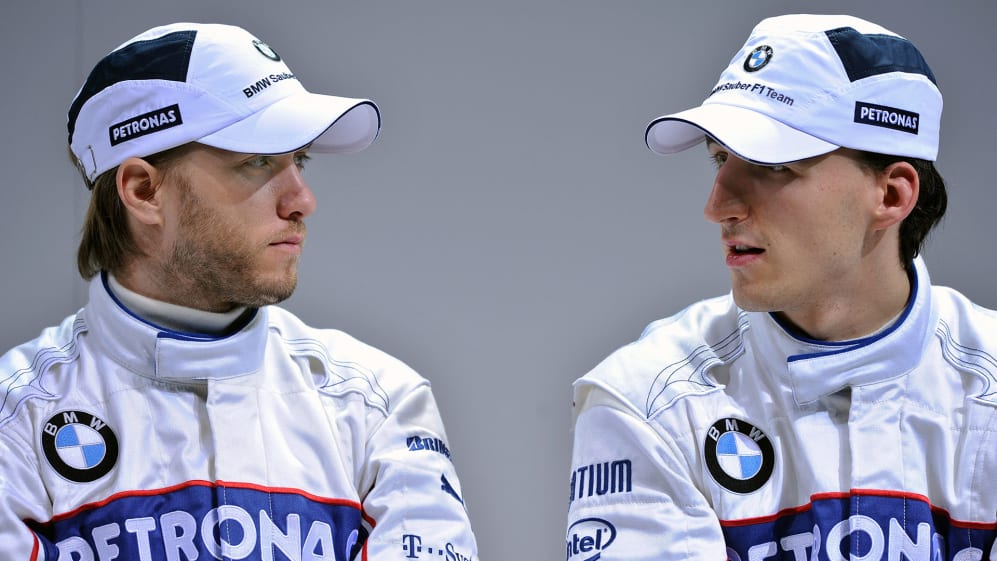 The alternative reality
But what if Robert wasn't such a compulsive competitor? What if he had not crashed on that rally, or even competed at all in that sport as his way of relaxing yet keeping in race-fit trim?
What if he had replaced Felipe Massa as Fernando Alonso's Ferrari team mate, as planned, in 2012?
Given what happened when McLaren had two bulls in the same field, with Alain Prost and Ayrton Senna in the 1980s, and Fernando Alonso and Lewis Hamilton in 2007, it's easy to suggest that Ferrari would eventually have run into the same problems with Alonso and Kubica that they would in 2019 with Vettel and Charles Leclerc.
ANALYSIS: Why Vettel and Ferrari broke up – and what happens next
But where Fernando and Lewis were barely on speaking terms at times when they were team mates, Fernando and Robert were genuinely close friends and used to be part of a card school that played in the evenings in the F1 paddock. Indeed, many believe that it was Fernando who first urged Ferrari to take a serious look at Robert.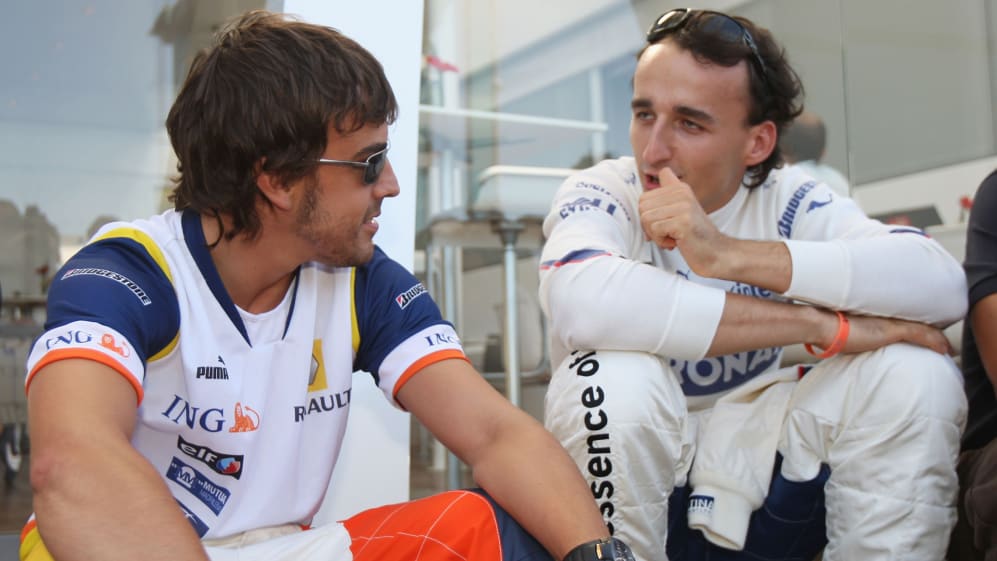 Red Bull were very strong at the end of 2012, but Ferrari and McLaren were also very competitive and the wins were fairly evenly distributed: five to Sebastian, four to Lewis, three to Fernando and Jenson, two to Mark Webber and one apiece to Nico Rosberg, Pastor Maldonado and Kimi Raikkonen.
While it's likely that while Robert might have matched Fernando, he would probably not have exceeded his achievements. But given that the Spaniard scored 278 points to Felipe Massa's 122, leaving him just three short of champion Vettel, it's highly likely that Robert would comfortably have exceeded the Brazilian's score.
READ MORE: 'I'm finally back home' says Kubica after starting Alfa Romeo role
In doing so, he might thus have deprived Seb of that overall winning advantage and helped his team mate to a third crown.
In the years that followed, it would have been fascinating to see how the Pole and the Spaniard stacked up against one another, and how their mutual speed might have helped Ferrari to a more competitive pitch in 2013.
It's hard to imagine Kubica helping Ferrari to be any more competitive than they were in the opening seasons of the turbo-hybrid formula, but might a combination of Kubica and Vettel reaped a greater reward, and sooner, from 2015 onwards?
Would he have made the mistakes that cost Vettel his shot in 2018 and 2019? Based on 2008, I'd suggest he wouldn't.
Thanks to a popular and dedicated racer's belief in never wasting a racing weekend, we'll never know.
But it's impossible to believe that 'BobKub', racing at his peak against Hamilton, Alonso, Vettel et al without the disabling arm injury which he so bravely ignored in his return to F1 with Williams, wouldn't have scored a lot more wins than that single triumph for BMW Sauber – the high point that will always remain in the record book.
READ MORE: Forget results, Kubica's F1 comeback has been a triumph