Feature
Life after Ferrari: How have superstar drivers fared after leaving the Scuderia?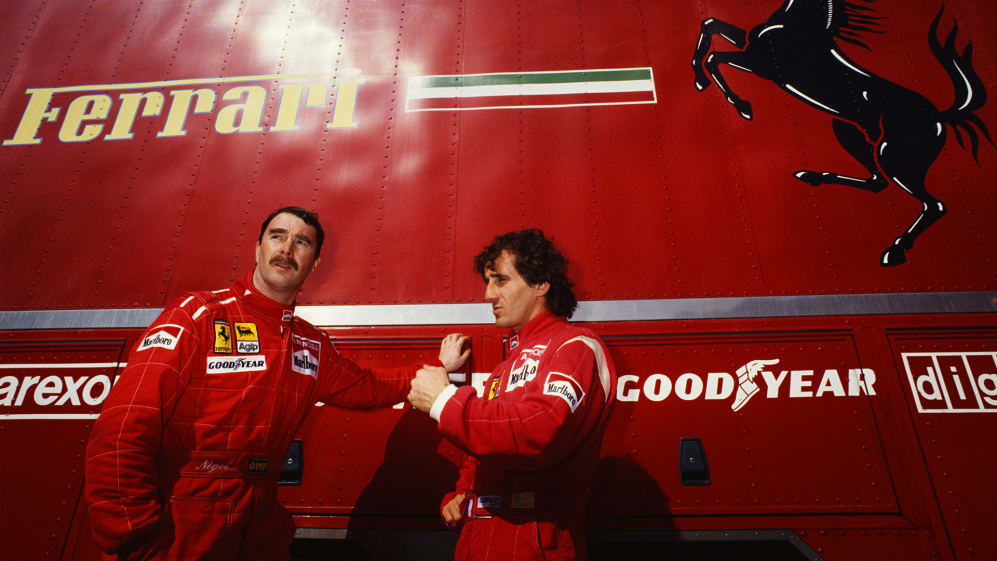 Sebastian Vettel and Ferrari have now well and truly parted company, their mutual goal of world championship glory unrealised, and with Vettel having added just 14 victories – compared to his 38 with Red Bull – to his tally.
But Vettel's F1 journey continues in 2021, with the German now firmly ensconced at Aston Martin alongside Lance Stroll, and ready to hit the track in anger in the team's striking AMR21. Which begs the question: can a driver still enjoy success in Formula 1 after they leave Ferrari? To answer that, we explore the fates of eight Ferrari greats after they said 'arriverderci' to the Scuderia...
READ MORE: Vettel on track for Aston Martin for the first time, as he and Stroll shakedown AMR21 at Silverstone
Juan Manuel Fangio
Post-Ferrari achievements: One World Championship, four wins
Juan Manuel Fangio and Enzo Ferrari – the dream combo, right? In fact, these two giants of the sport never really saw eye to eye. Fangio's "strange tinny voice" (Enzo's words) and use of a manager annoyed Ferrari – while for his part, Fangio refused to be cowed by the Enzo Ferrari myth that kept so many of his drivers in line… and cheap!
Still, Fangio was a master of choosing the right place to be at the right time in his nine-season, five-title F1 career – and Ferrari in 1956 was in need of a star driver after the death of Alberto Ascari the year before.
READ MORE: F1's Best Drives #5 – Fangio's race of a lifetime
Fangio duly won his fourth crown in his sole season with Ferrari that year, before retreating back to the happy, familial atmosphere of the Officine Alfieri Maserati squad he'd left for Mercedes in 1954.
With them, he claimed his final championship in 1957 – the highlight of which was Fangio's masterful defeat of the Ferraris of Mike Hawthorn and Peter Collins at the Nurburgring.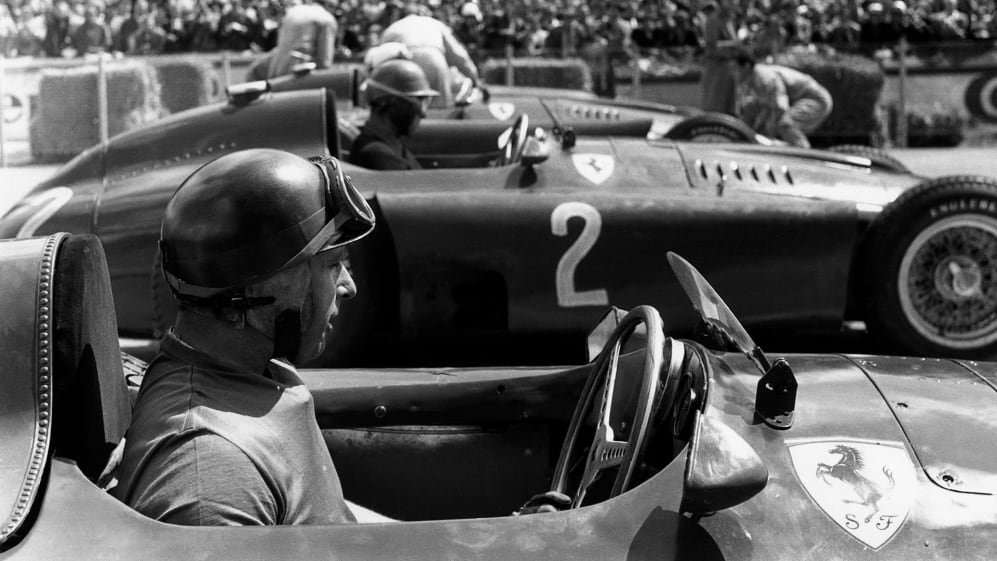 John Surtees
Post-Ferrari achievements: Two wins
Having joined Ferrari in 1963, John Surtees became the darling of the team a year later when he claimed the 1964 drivers' title. But by the summer of 1966, Surtees' patience, particularly with team manager Eugenio Dragoni, was ready to snap. And when Dragoni chose to start the inexperienced Ludovico Scarfiotti instead of Surtees at the 1966 Le Mans, Surtees stormed straight down to Maranello and announced to Enzo that he was off.
READ MORE: John Surtees on his unique bike-car double
The Englishman saw out 1966 with Cooper, winning the final race of the year in Mexico. Signed to Honda for 1967 – as much for his engineering nous as his driving skills – one more F1 victory would follow for Surtees at that season's Italian Grand Prix, before a stint at BRM and then racing for his own Team Surtees effort. But alas, he would never again hit his 1964 Ferrari heights.
Despite the bitter fallout, though, it seems the no-nonsense, technically-minded Surtees retained a special place in Ferrari's affections, with Enzo telling him in 1987, a year before his death: "John, we must remember the good times and not the mistakes."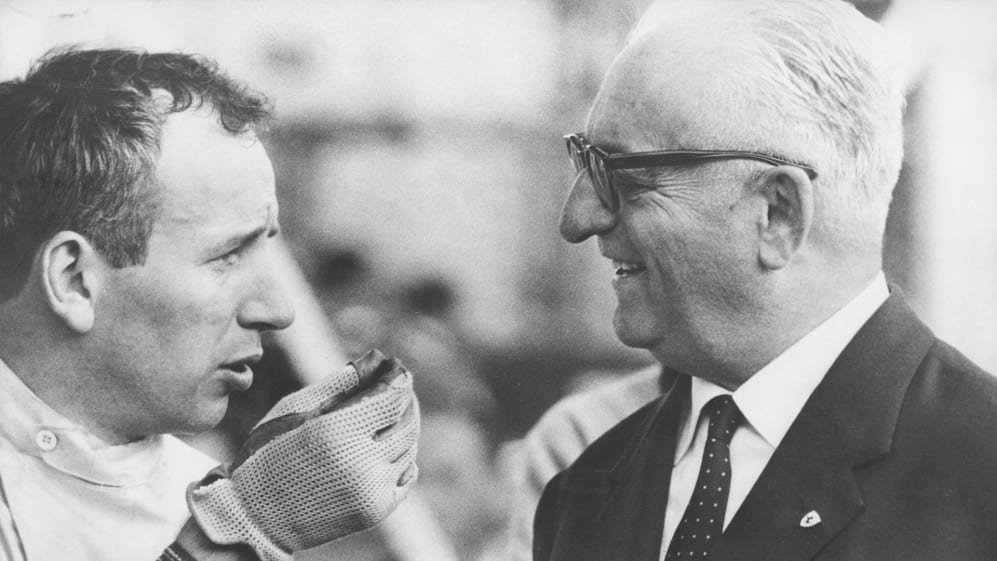 Niki Lauda
Post-Ferrari achievements: One World Championship, 10 wins
'No-nonsense,' and 'technically-minded' are descriptions that fit our next Ferrari champion too. Niki Lauda was signed to Ferrari for the 1974 season, and immediately found an unorthodox way to earn Mr Ferrari's respect. "I told them the car was s***," Lauda remembered in 2017. Fortunately for Lauda, he had the skills to back his mouth up…
READ MORE: Niki Lauda – An F1 legend remembered
Title success for Lauda arrived in 1975, and likely would have followed in 1976 had he not had his infamous Nurburgring shunt. With Lauda having been unimpressed by the stories of Ferrari seeking out Carlos Reutemann's services while he was busy fighting for his life in hospital, the Austrian huffily returned for the 1977 season with the team, but left immediately after securing that year's title at Watkins Glen.
Lauda would then race two seasons for Brabham, before abruptly quitting the sport in 1979, returning with McLaren in 1982, and momentously beating team mate Alain Prost to win his third title in 1984 by half a point – Lauda having added a total of 10 wins to his scorecard since leaving the Scuderia by the time he retired in 1985.
Nigel Mansell
Post-Ferrari achievements: One World Championship, 15 wins
Nigel Mansell was the last driver to be personally selected by Enzo Ferrari, and like Alain Prost a year later (we'll get to that...) enjoyed a honeymoon period in his first year with the team in 1989 – not least when he won on his Ferrari debut at Jacarepagua.
Prost's arrival at the team in 1990, however, appeared to discombobulate Mansell, who rightly or wrongly felt that the Frenchman was manipulating the team against him. In a tumult of paranoia, and with Prost seemingly in the ascendant, Mansell announced his retirement from F1 entirely after the 1990 British Grand Prix.
READ MORE: The top 10 Ferrari bombshells in F1
The retirement didn't last long. Lured to Williams for 1991, Mansell would go on to take his sole title with the team in the dominant FW14B the following year. Indeed, nearly half of Mansell's 31 F1 wins would be accrued with Williams in 1991 and 1992, the Briton enjoying the most successful post-Ferrari stint on any driver on our list.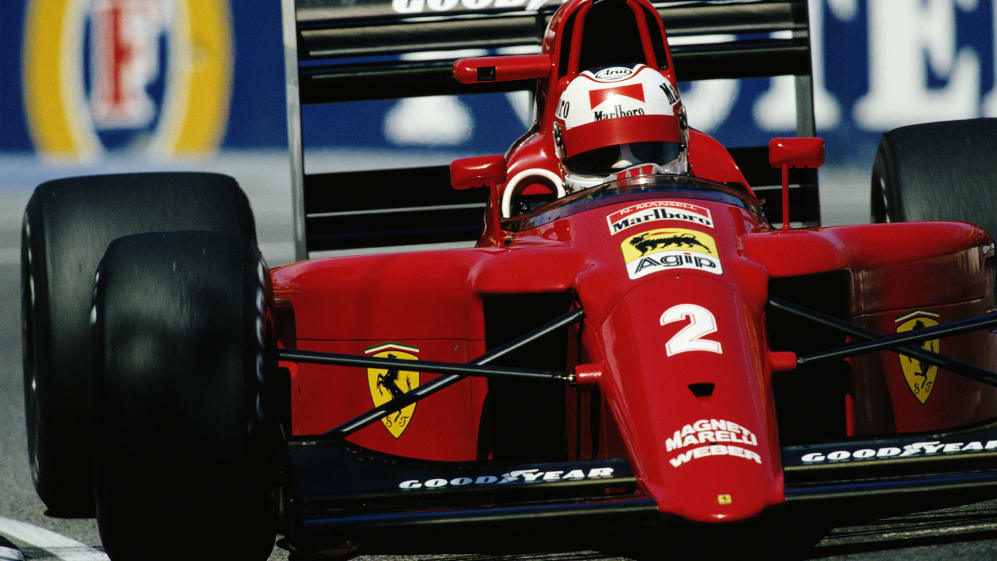 Alain Prost
Post-Ferrari achievements: One World Championship, seven wins
Alain Prost had already won three titles when he fled the toxicity of his McLaren team mate rivalry with Ayrton Senna and washed up at Ferrari for the 1990 season. But if Prost was seeking an escape from in-fighting and drama, he'd gone to the wrong team…
READ MORE: Prost vs. Senna – The top 10 moments of F1's defining rivalry
1990 saw Prost in contention for the title, until Senna's infamous Suzuka chop tipped the balance in the Brazilian's favour. But then in 1991, things went south for Prost at the Scuderia – and fast! That year's 642 and 643 cars weren't as wieldy as his previous 641 – and when Prost was moved to compare the 643's handling to a truck at the 1991 Japanese Grand Prix, he was immediately, and ignominiously, fired.
Following a sabbatical, however, Prost returned with Williams in 1993 – and with his main rivals hamstrung by inferior machinery, and his team mate Damon Hill effectively a rookie, Prost wafted serenely to his fourth and final title in the sublime active-suspension FW15C before retiring.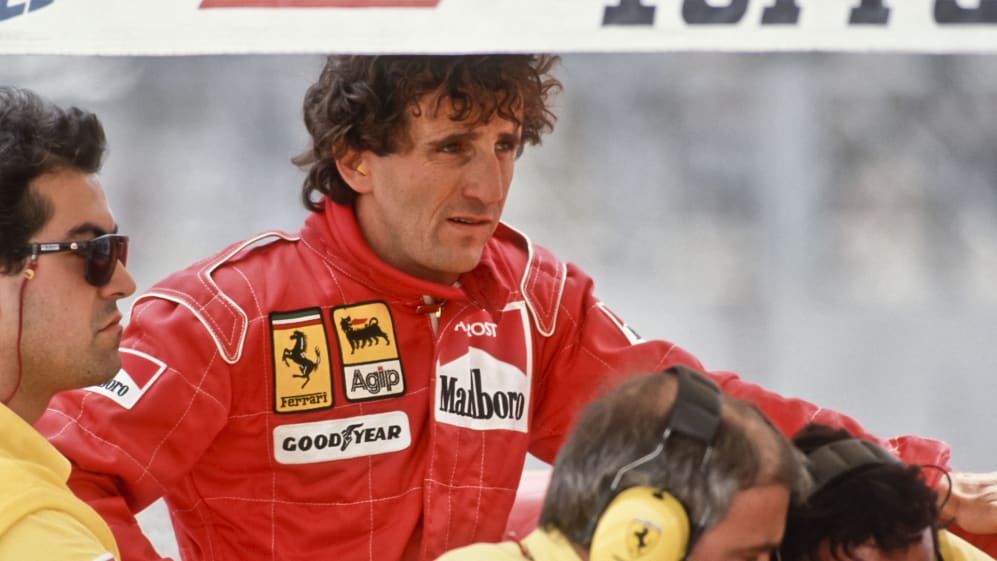 Michael Schumacher
Post-Ferrari achievements: Zero wins
You simply can't talk about Ferrari greats without mentioning the big one: Schumi. Unlike most of the others on our list, though, there was no acrimony when Ferrari and Michael Schumacher parted company at the end of 2006.
Indeed, having taken five of his seven titles, and a full 72 victories, with the team, Schumacher stayed on at the squad as an advisor and sort of super tester, even coming close to, but ultimately not, replacing Felipe Massa after the Brazilian's horrific 2009 accident in Hungary.
READ MORE: 10 moments of Michael Schumacher brilliance
However, an itch to return to racing led to Schumacher signing up with Mercedes for 2010. Unfortunately, the comeback bore little fruit. The former titan of the sport was outscored by team mate Nico Rosberg in each of his three seasons with the team – Rosberg even taking the modern squad's first victory at the 2012 Chinese Grand Prix – with Schumacher deciding to retire for good at the end of 2012.
He did, however, give the world a final flash of the Schumacher magic, with a beautiful pole position at the 2012 Monaco Grand Prix – only for a grid penalty for a previous misdemeanour to drop him down the grid.
Fernando Alonso
Post-Ferrari achievements: Zero wins
So badly did Ferrari want Fernando Alonso at the team for 2010 that Kimi Raikkonen was paid NOT to race that season just to allow Alonso to come on board (more on which…). After two close-but-no-cigar attempts to stop Sebastian Vettel and Red Bull claiming the crown in 2010 and 2012, however, the fissures started to show in the Fernando-Ferrari alliance.
Following a poor 2014 for Ferrari, Alonso opted to make a sensational return to McLaren for 2015, where they were set to be powered by Honda engines. The match-up, however, was not a happy one, with Alonso causing controversy when he labelled the Japanese manufacturer's power unit a "GP2" engine at Honda's home race in 2015.
READ MORE: From Suzuka to San Marino – Ranking Alonso's best Renault wins from 10-1 ahead of his F1 return
Even with McLaren's move to Renault power for 2018, wins, poles and podiums continued to elude Alonso until he left the sport at the end of that season – but with an F1 return with Alpine on the cards for 2021, Alonso has a chance to put that right, with his last victory having come for Ferrari at the 2013 Spanish Grand Prix.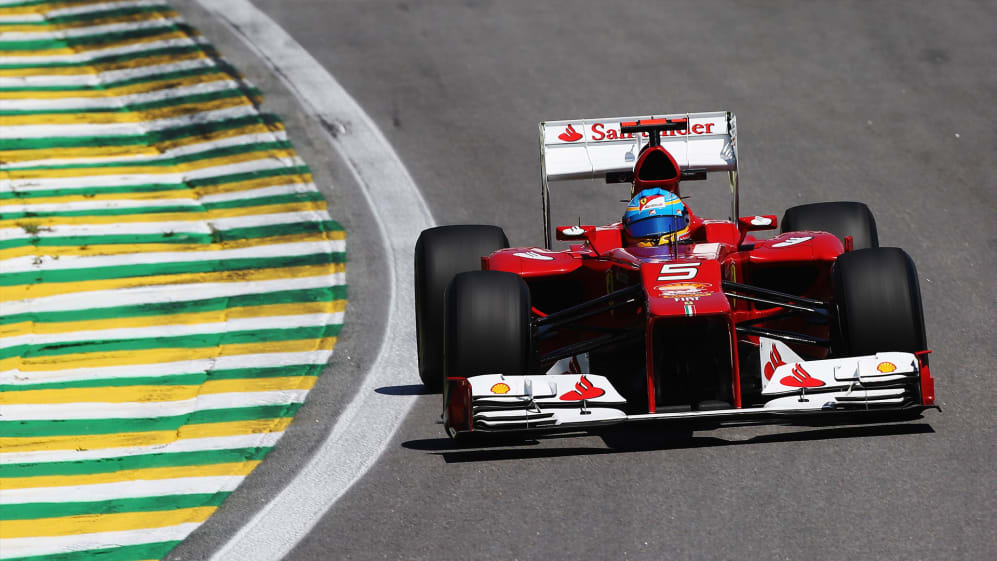 Kimi Raikkonen
Post-Ferrari achievements: Zero wins
It's said you don't get asked twice to race at Ferrari – but Kimi Raikkonen did (so did Mario Andretti actually. And Gerhard Berger. Anyway). Having won the title in his very first season with Ferrari in 2007, by the end of 2009, the insouciant Raikkonen was told he was getting moved aside to make way for Alonso – with Raikkonen's displeasure eased by a reported £20 million pay-day to sit out the final year of his contract.
Leaving F1 altogether to contest the World Rally Championship, a successful return with Lotus in 2012 and 2013 convinced Ferrari to re-hire Raikkonen, first alongside Alonso in 2014, and then with Sebastian Vettel from 2015-2018.
READ MORE: 'He has never changed who he is' – Those who know Kimi best pay tribute after he breaks F1 starts record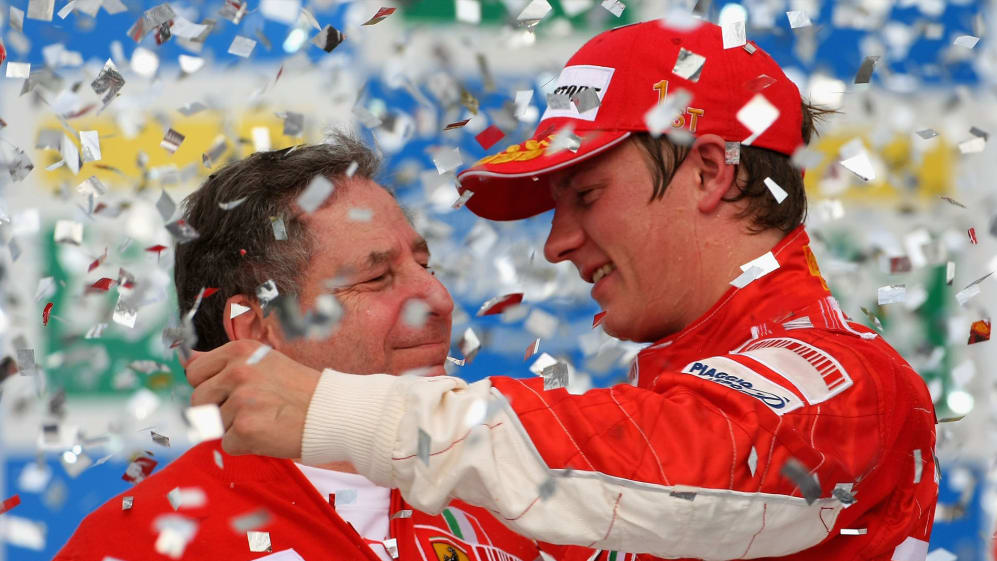 However, where Raikkonen had once been a scintillating hotshoe, his second stint at the Scuderia saw him cast very much in the role of Ferrari #2, with the Finn and Ferrari parting ways for good at the end of 2018 – Raikkonen signing off with a near-win at Monza that year, plus an actual win in Austin, five years on from his previous victory for Lotus at the 2013 Australian Grand Prix.
Life since has been less rewarding results-wise, with Raikkonen back with the Alfa Romeo squad who, in their Sauber guise, gave him his F1 break in 2001. But there have still been flashes of the Finn's brilliance, including fourth place at the 2019 Brazilian Grand Prix, as well as his stunning performance at the start of the 2020 Portuguese Grand Prix, where Raikkonen leapt from 16th on the grid to hold P6 by the end of Lap 2.
READ MORE: The real Kimi Raikkonen – a Finnish perspective on the Iceman