Feature
The beginner's guide to F1 testing ahead of the 2022 Official Pre-Season Test in Bahrain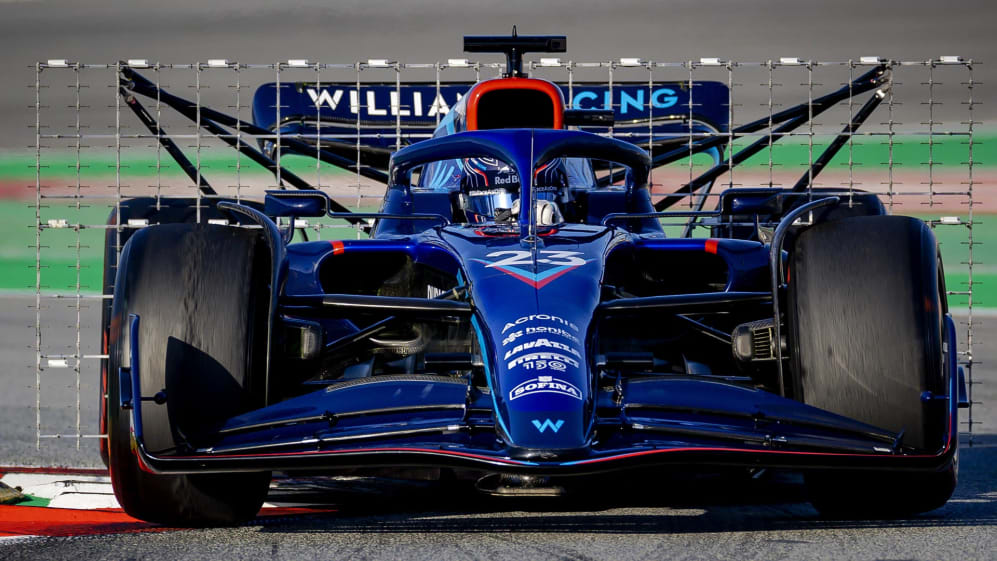 The first Grand Prix of the 2022 season is just around the corner but, before the wheel-to-wheel action begins, we have the Official Pre-Season Test in Bahrain to look forward to on March 10-12. Here's a primer on pre-season testing, featuring 15 frequently asked questions – including how when and where you can watch it, and what to look out for.
TECH TUESDAY: The missing puzzle piece expected to fall into place during Bahrain testing
1. How has F1 testing changed over the years?
For decades, teams have tested their F1 cars – before, during, and after the season. It was generally a private affair and, in the past, could often be dangerous too. In 1986, stringent safety measures were brought in after the death of Elio de Angelis in testing, while pushes for parity and sustainability would lead to tighter regulations into the millennium.
READ MORE: 7 key rule changes for the 2022 season
The mid-2000s would see a huge number of testing sessions throughout the season but regulations soon cut that significantly down, and from 2010 allocations would further tumble. In 2021, just three-days of pre-season testing were permitted, along with two 15km demonstration events and two 100km promotional events.
In 2022, teams have had a three-day, low-key session in Barcelona, with three more days of official testing to come in Bahrain. Most squads have also used some of their respective demonstration and promotional allowances too.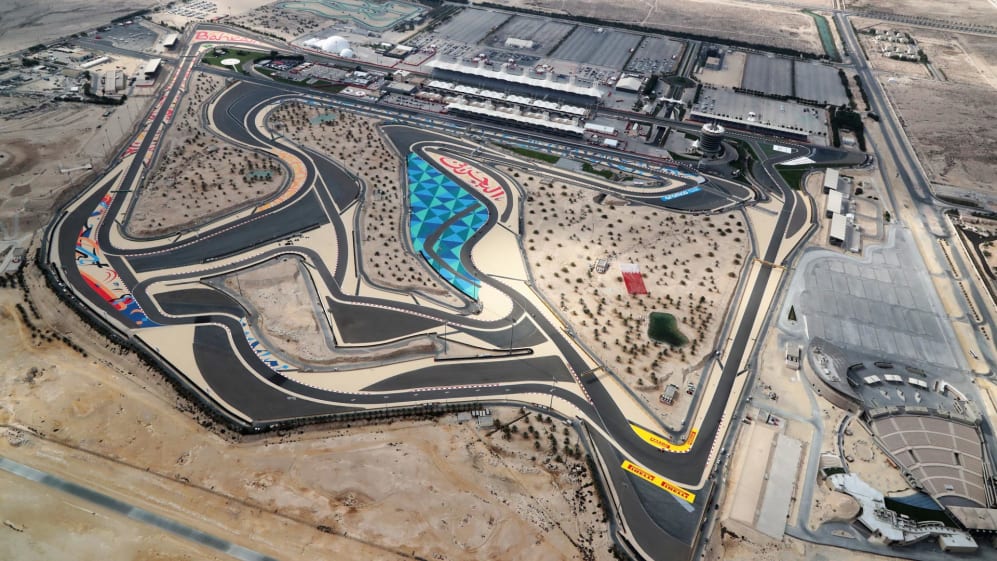 2. Why do teams do pre-season testing?
There's plenty of work to be done for the season ahead.
Given the sweeping new regulations of this new era, reliability is key, and teams need to test their cars to the limit – while extensive running can expose issues like 'porpoising', which blindsided many of the teams in 2022 running at Barcelona.
ANALYSIS: What is 'porpoising' – and why is it causing the F1 teams a headache at 2022 pre-season running?
Drivers need to get to grips with, then squeeze out performance from, the new breed of cars; engineers need to hone their set-ups, check correlation, conduct various aero tests and see what upgrades need to be made; and mechanics have numerous duties, including pit stops, to practise.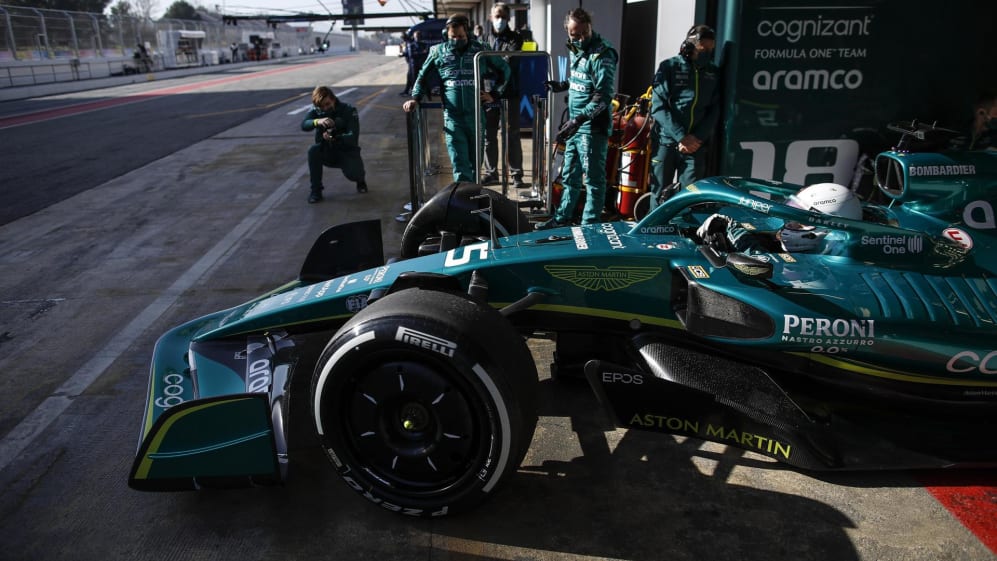 3. What's the schedule for 2022 pre-season testing?
The Official Pre-Season Test begins on March 10 and ends on March 12.
Each day is divided into two sessions of four hours each and teams will try to divide their three days of running between the two drivers, and perhaps a reserve as well. The morning session begins at 1000 local time and the day ends at 1900 local time.
Often, one driver will step in for the morning, their team mate stepping in for the afternoon – but red flags can cost valuable running, as was the case in Barcelona.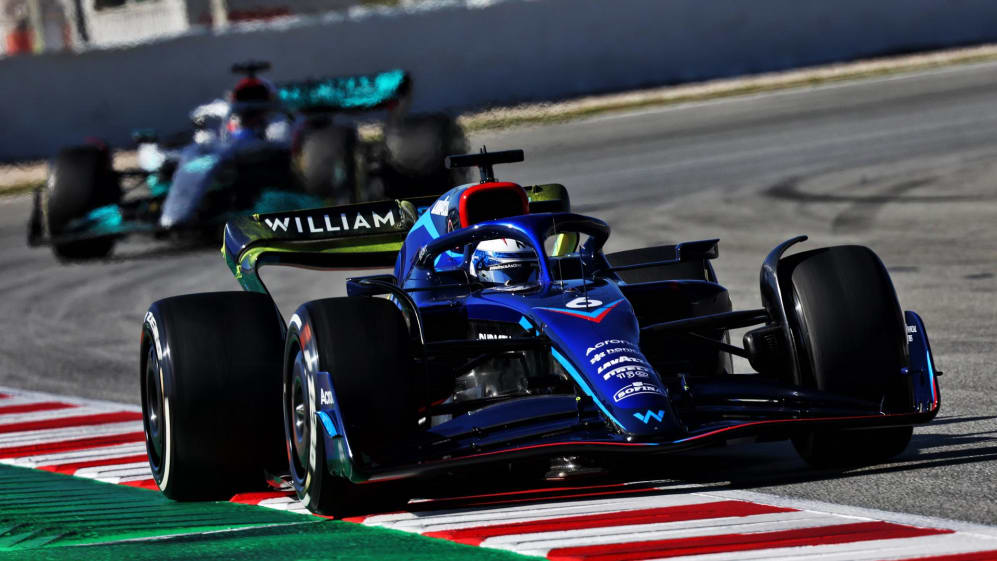 4. How do I watch and follow testing?
F1.com will have extensive live coverage, live timing, reaction and analysis from all three days in Bahrain.
F1 TV subscribers can watch the sessions live – along with reaction and features – on the streaming platform.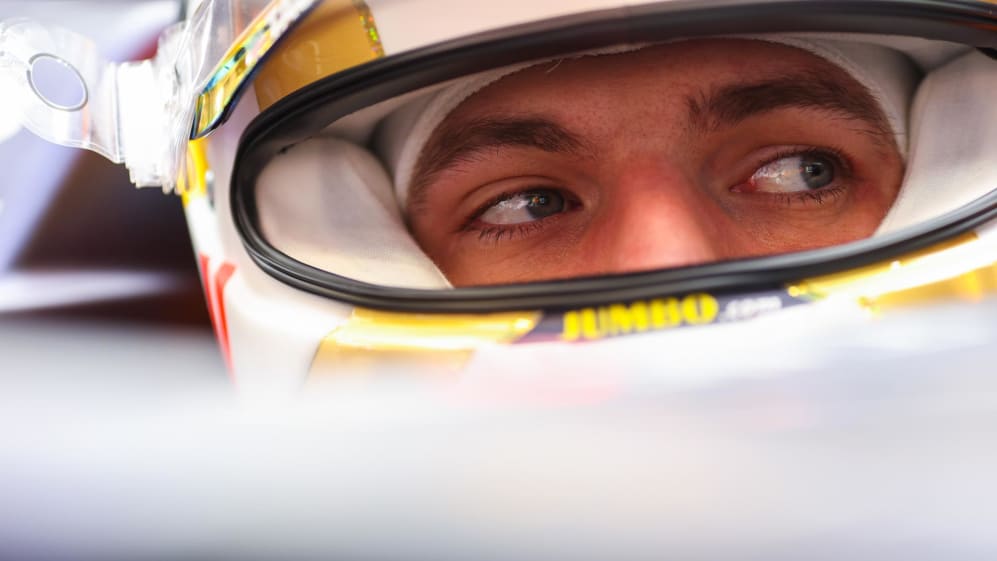 5. How does the Official Pre-Season Test differ from the Barcelona session?
The lower-key Barcelona session was intended to allow teams to work through any gremlins and teething issues on their cars before running begins in anger at Bahrain's Official Pre-Season Test.
In terms of a difference between the two circuits, Sakhir has a long straight, a couple of sharp hairpins and presents a completely different challenge to that offered by Barcelona.
Higher temperatures, more powerful gusts and sand blowing across the track will give drivers more to think about too.
Plus, Bahrain hosts the first GP of the season, making this an ideal rehearsal stage. And as mentioned, the Official Pre-Season Test will be televised.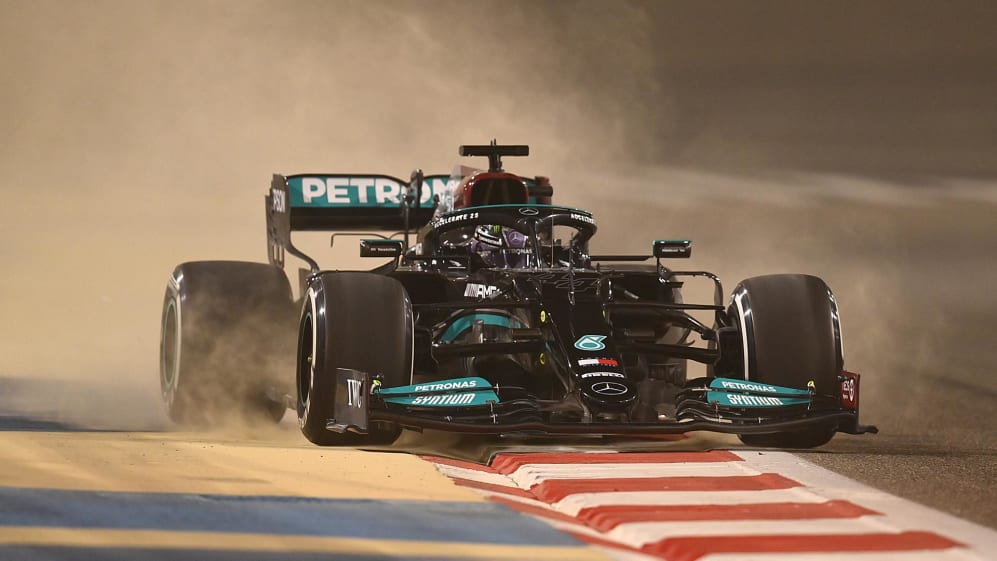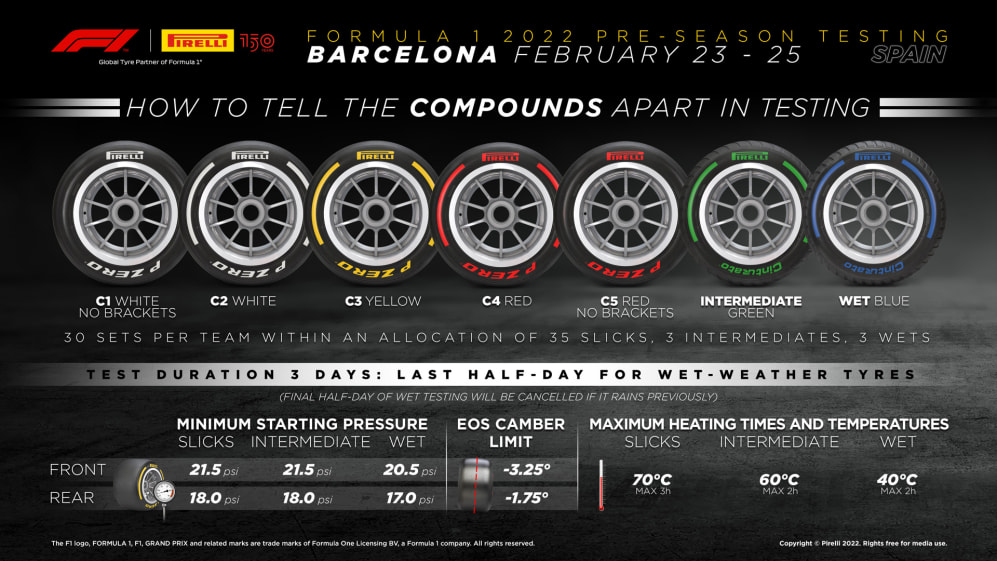 8. Is the pecking order in testing representative of the season ahead?
We will see some fast lap times over the week when some teams fit soft tyres and run lower fuel loads, but not every driver will do so.
A driver's fastest time need not be taken at face value, but, along with lap counts, they can provide clues to a team's performance and reliability.
Often, testing timesheets don't tell the full story – look at the final standings from Day 3 of 2021 pre-season testing (below) and compare them to the opening race results – but the noise coming out of certain camps can indicate just how happy they are with their pre-season showing.
For example, Max Verstappen was ecstatic after last year's pre-season testing... and with good reason, as it turned out.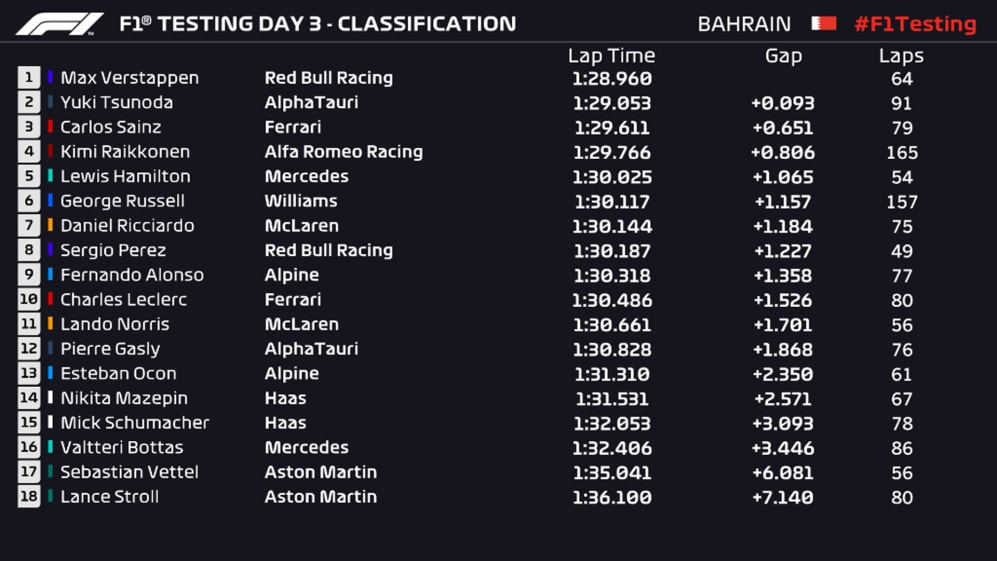 9. Why do teams use flow-vis paint?
Nothing catches the eye like fluorescent flow-vis paint, a powder mixed with a light oil, that visualises air flow over a car's body.
Aerodynamicists use it to rectify problems and gain a further understanding of their creations, and see if data gathered in the wind tunnel or CFD correlates with track observations.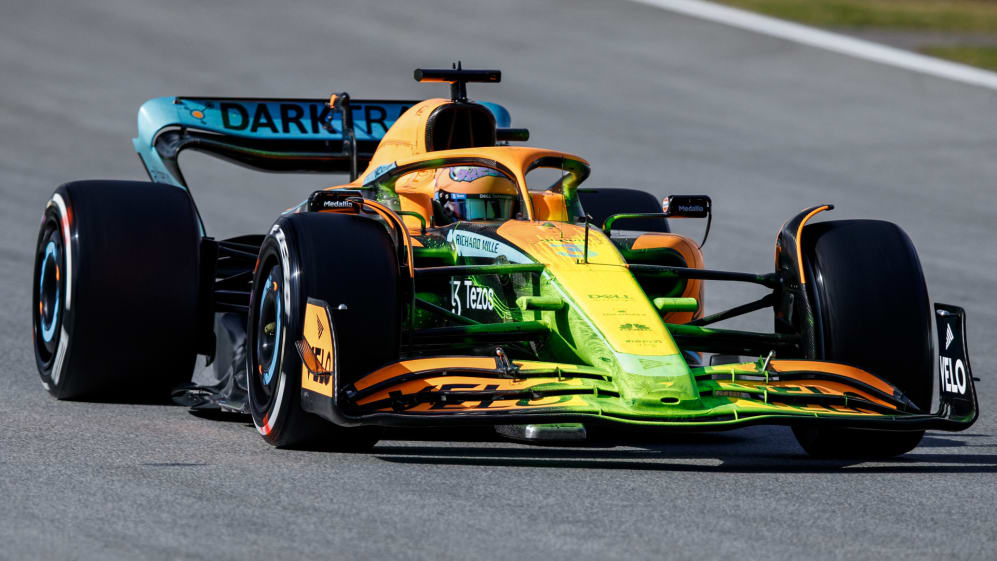 10. What are aero rakes for?
These structures protrude out of the cars and measure flow coming off the various elements. So, if you see an aero rake behind the front wing, it's measuring what the air is doing after it hits that particular part.
Aero rakes help paint a picture of all the different flow and vortex structures coming off the car, the data being used by aerodynamicists to optimise and improve the flow of air across the body and floor of their cars.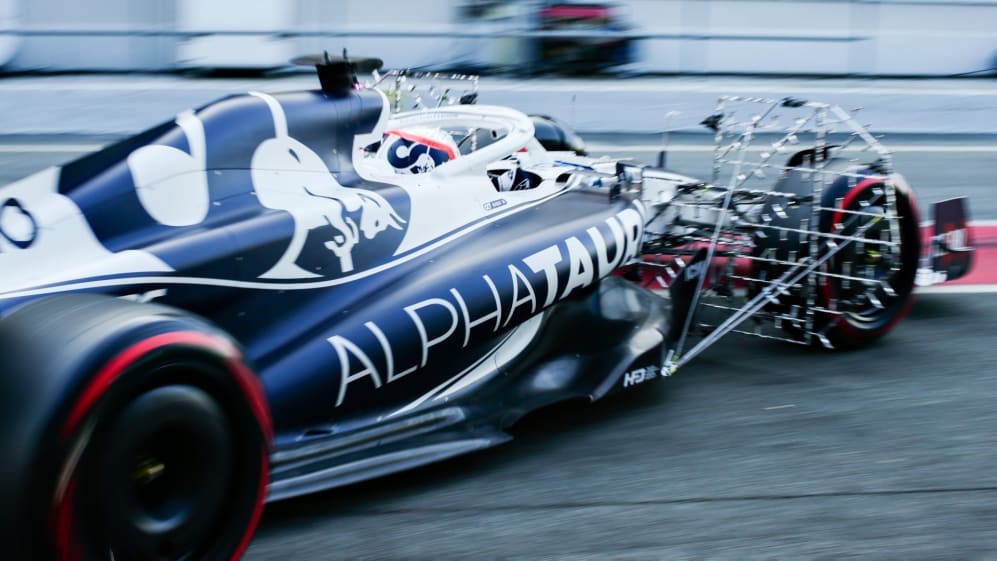 11. Do teams bring upgrades or new parts to testing?
In Barcelona's pre-season sessions we saw teams such as Red Bull and Alfa Romeo fly in new parts, including floors, to test on track. Furthermore, many teams cut holes in their floors as a makeshift fix for the 'porpoising' phenomenon.
Keep a look out for subtle changes to the cars over the three days in Bahrain – while it's believed that Red Bull and Mercedes will bring significantly reworked machines to Sakhir.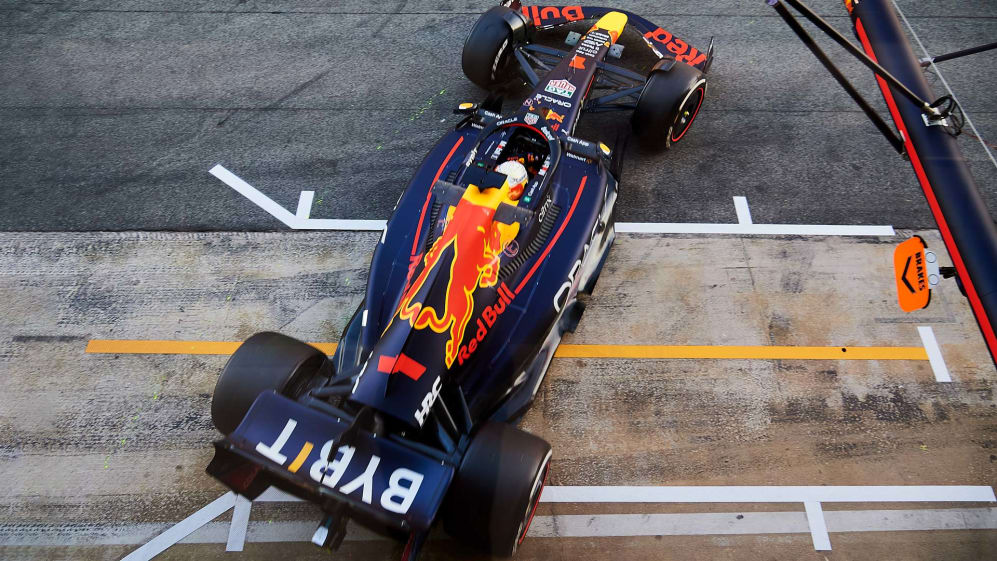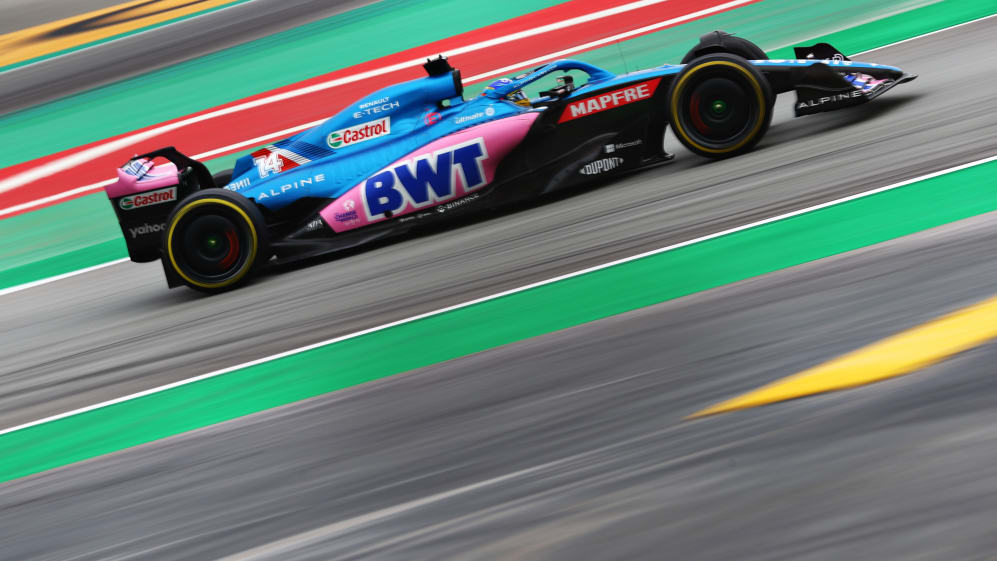 13. How many laps will teams aim to complete in Bahrain testing?
As many as possible. The average (mean) laps completed by teams in Barcelona was 310, with Haas and Alfa Romeo having faced reliability problems over the three days. Aston Martin and AlphaTauri had truncated final days as well, so all four of those teams will want to complete as many laps as possible.
That's not to say distance leaders Ferrari (439 laps) will be satisfied with their lap count; mileage is at a premium for all the teams given there are just three days of testing. Incidentally, AlphaTauri and Alfa Romeo jointly shared the most laps run by any team at 2021's three-day Bahrain test with 422 (that's 2,283km).
WATCH: How many laps did each team manage at Barcelona pre-season running?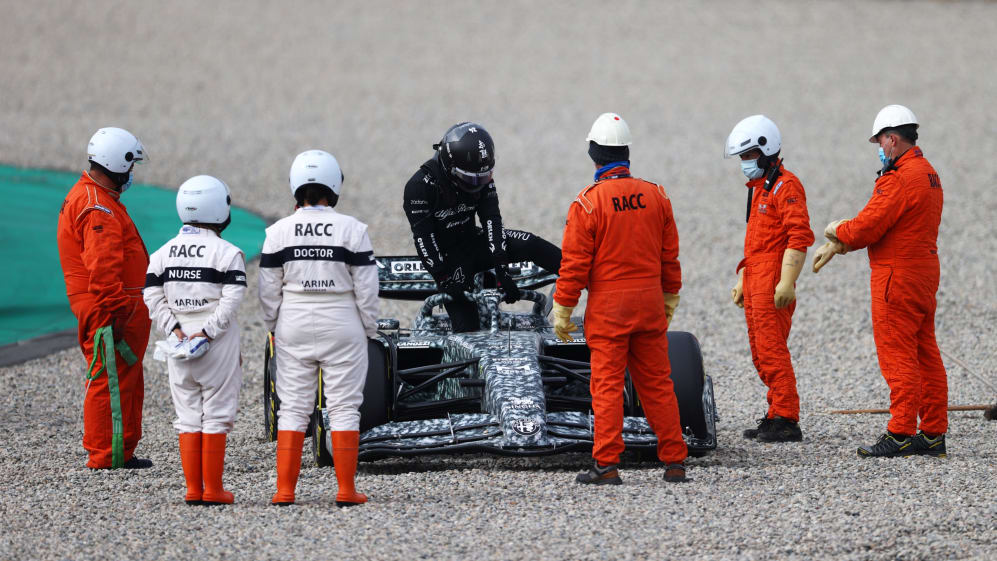 14. How do I spot which teams are quickest in testing?
As mentioned, a pinch of salt is needed here – but it is possible to spot when a driver is on a long run or race simulation, and whether a driver is gearing up for a flying effort.
A string of consecutive, consistent lap times are symptomatic of a long run, while flying laps or qualifying simulations are bookended by slow laps (warming up then cooling down the tyres), a telltale sign being a driver slowly circling the track and building a gap to the car in front to unleash the full power of their machine.
You can keep an eye on lap times using F1.com's live timing and commentary – or check out our in-depth analysis after every day of testing.
READ MORE: 7 of the cleverest deceptions in F1 testing history
15. Does testing ever spring a shock?
Oh yes. You only need to go as far back as 2020, when the then Racing Point team unveiled a design that very closely resembled that of Mercedes' 2019 car. It was also in 2020 that Mercedes' DAS device captured our attention.
Brawn GP's 2009 showing was terrific and had the world asking whether they truly were championship material. But on the other hand, Red Bull (in 2014) and McLaren-Honda (in 2015) put on worrying pre-season testing performances.
No guarantees of a shock this year, but F1.com will have every angle covered with live coverage, up-to-date analysis and much more during and after the Official Pre-Season Test in Bahrain.
F1 TV Pro subscribers can watch Bahrain pre-season testing live and on demand, access exclusive live timing, as well as Tech Talk debriefs. Subscribe now and save 20% on your Annual F1 TV Pro subscription. Offer Valid in selected territories on web and apps until March 13th. T&Cs apply
Coverage of the Official Pre-Season Test is also available live in selected territories via your F1 broadcaster.