Feature
Most Influential Person in F1 History: Who is going through to the final 8?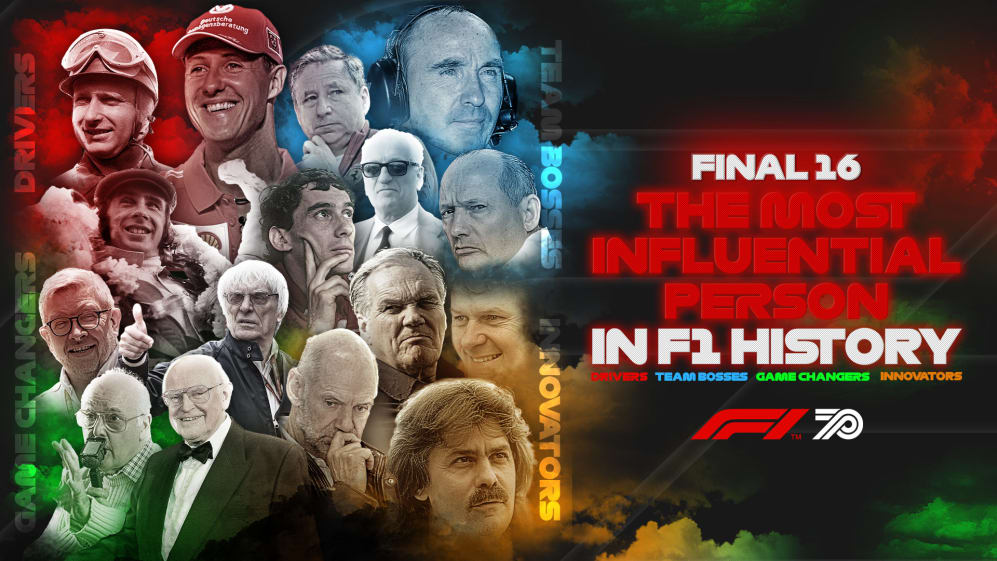 The race to find the Most Influential Person in F1 History has stepped up a gear, with the results now in for the second round of match-ups. Once again, you voted in your thousands, and once again there were upsets…
These Round 2 head-to-heads were to determine who would face off in the four category finals – Drivers, Team Bosses, Innovators and Game Changers. Here's how the voting went...
DRIVERS
MATCH 1 – Sir Jackie Stewart (1) Vs Juan Manuel Fangio (5)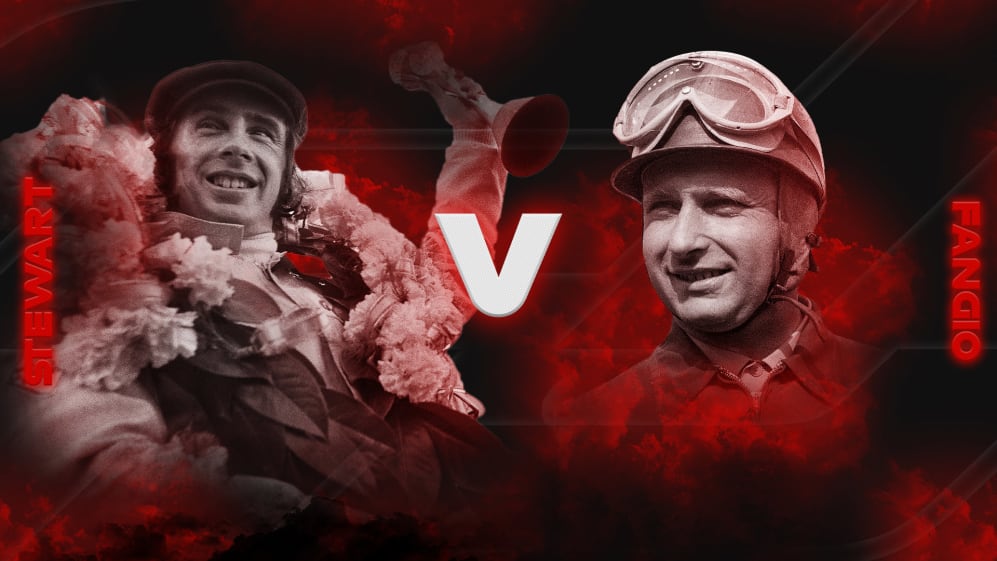 Winner: Juan Manuel Fangio
In perhaps the shock of the competition so far, number 1 drivers' seed Jackie Stewart – the man who did so much to make F1 a safer sport – is downed, perhaps rather aptly, by a man he so revered in his youth (and still today regards as one of the two best drivers of all-time): Juan Manuel Fangio.
Fangio has now eliminated both Lewis Hamilton and Stewart - a sign that voters have massive respect for the influence of those who set the template for F1 in the sport's first decade.

MATCH 2 – Michael Schumacher (2) Vs Ayrton Senna (3)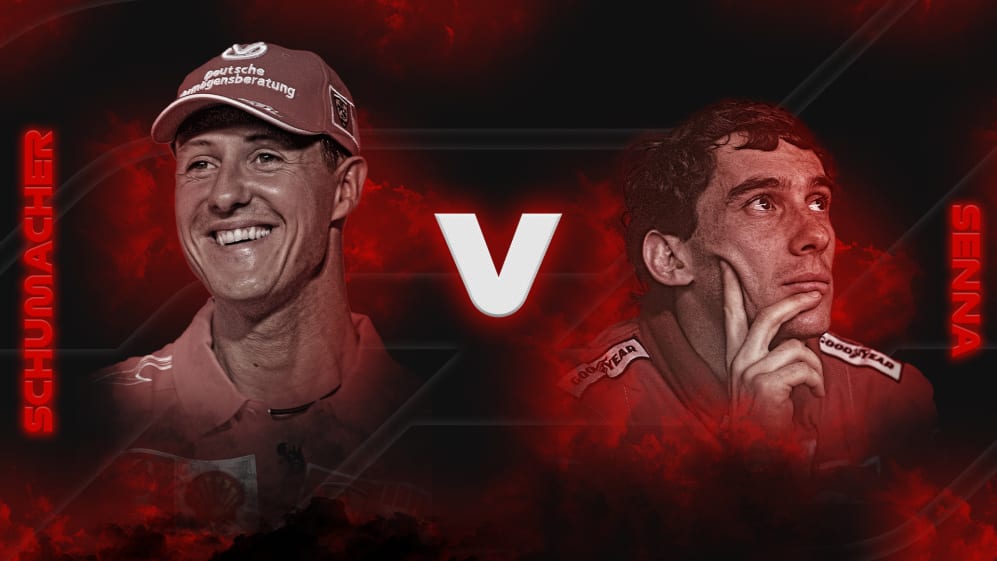 Winner: Michael Schumacher
Two otherworldly drivers; two monumentally influential figures. But in an incredibly tight vote it's Schumacher – the seven-time champion who put Ferrari back on the top of the pile, re-wrote the record books and set a new standard for Grand Prix drivers – that advances to the drivers' division final, knocking out the number 3 seed Senna.
Schumacher will now face off against the man whose championship titles record he claimed for himself: Fangio.

TEAM BOSSES
MATCH 3 – Enzo Ferrari (1) Vs Sir Frank Williams (7)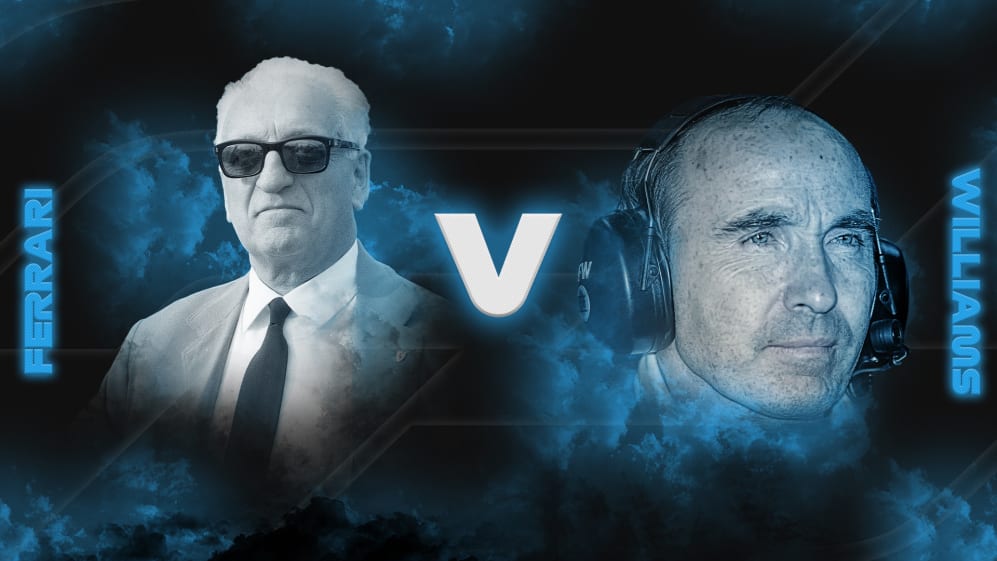 Winner: Enzo Ferrari
Sir Frank Williams saw off Lotus founder Colin Chapman in round 1, but he was powerless to defeat Enzo Ferrari in what turned out to be a rather one-sided clash of the titans.
After easily seeing off Flavio Briatore in the first round, that's two crushing victories in a row for Il Commendatore. Can anyone stop him in the Team Bosses' divisional final?

MATCH 4 – Ron Dennis (3) Vs Jean Todt (4)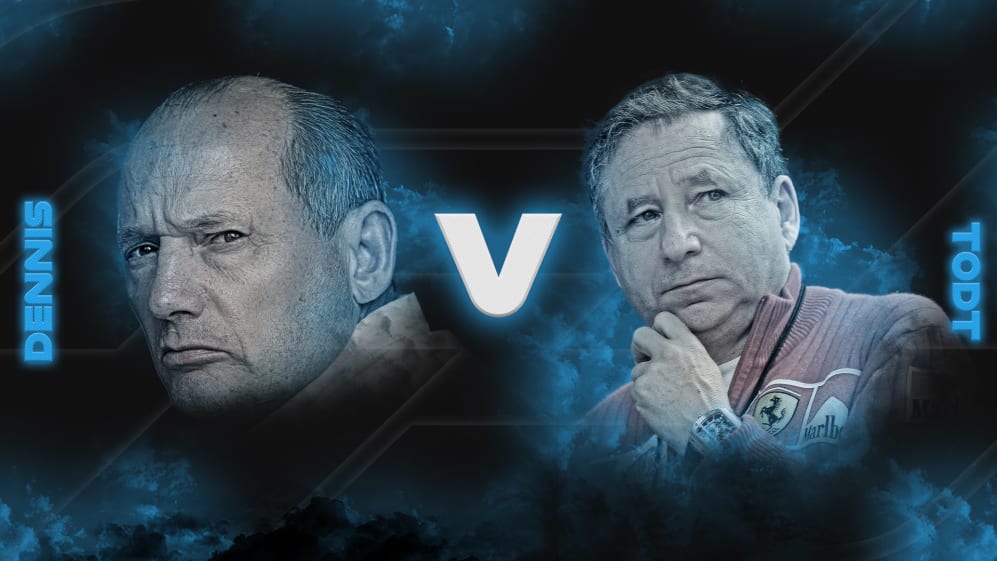 Winner: Jean Todt
This one was close. Very close. Neck and neck until the final moments, old sparring partners Ron Dennis and Jean Todt were only split in the final hour of voting.
In the end it was Todt, the third seed, who squeaked past Toto Wolff in Round 1, who goes through to the divisional final, where he will face the man whose team he helped put back on the map: Enzo Ferrari...

INNOVATORS
MATCH 5 – Adrian Newey (1) Vs Sir Patrick Head (4)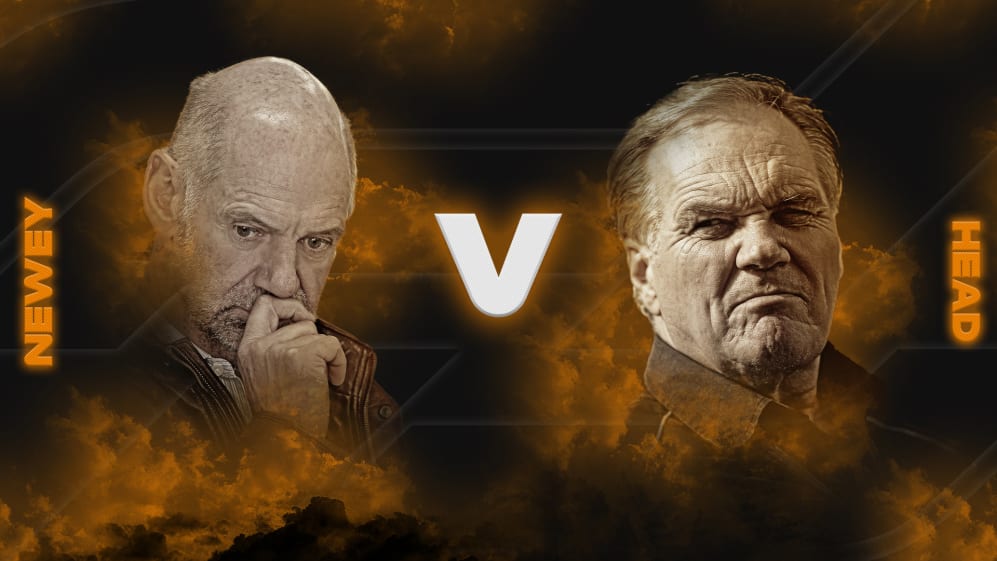 Winner: Adrian Newey
We billed this as akin to the apprentice taking on the master, Head having employed Newey to work at Williams in the early 1990s. But it's design guru Newey who advances over his old boss, taking four fifths of the vote.
In this section of the bracket, Newey seems to be driving a juggernaut (a typically tightly packaged, aerodynamically sound one at that). Will he meet his match in the divisional final?

MATCH 6 – Gordon Murray (2) Vs John Barnard (3)
Winner: Gordon Murray
One of the most intriguing match-ups of the second round pitched two of F1's most creative thinkers against each other. Surprisingly, it turned out to be a fairly one-sided battle, with Gordon Murray downing fellow out-of-the-box thinker John Barnard by a hefty margin.
Something has to give in the divisional final, when Murray goes head-to-head with Adrian Newey to be crowned F1's most influential innovator...

GAME CHANGERS
Match 7 – Bernie Ecclestone (1) Vs Ross Brawn (7)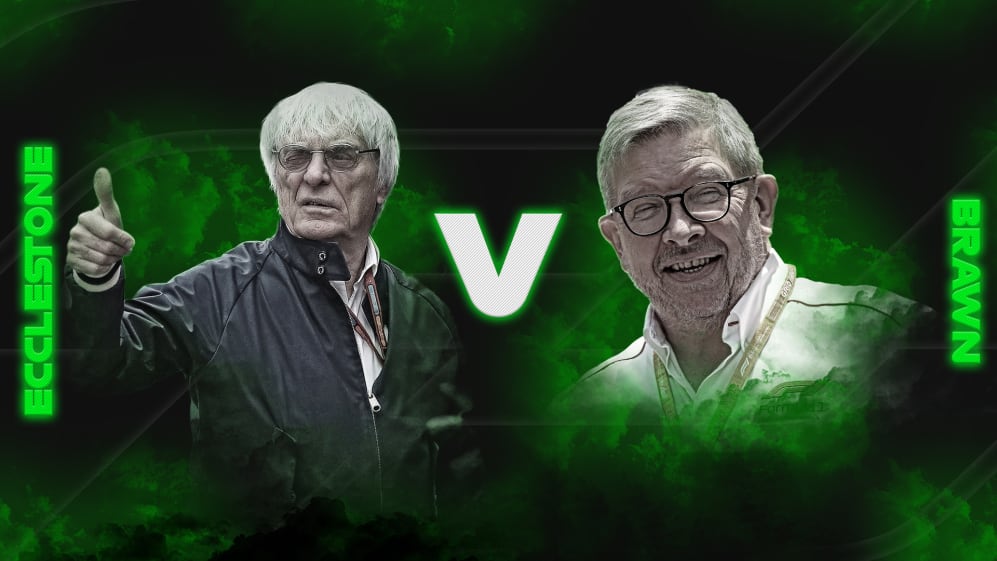 Winner: Bernie Ecclestone
There were to be no surprises on the Game Changers side of the bracket, as number 1 seed Bernie Ecclestone - the man who oversaw F1 for so many years - saw off stiff competition from current F1 motorsport boss Ross Brawn to claim his place in the divisional final.
Ecclestone will now face off against a man he knew so well in the race to be crowned king Game Changer…

Match 8 – Murray Walker (6) Vs Sid Watkins (4)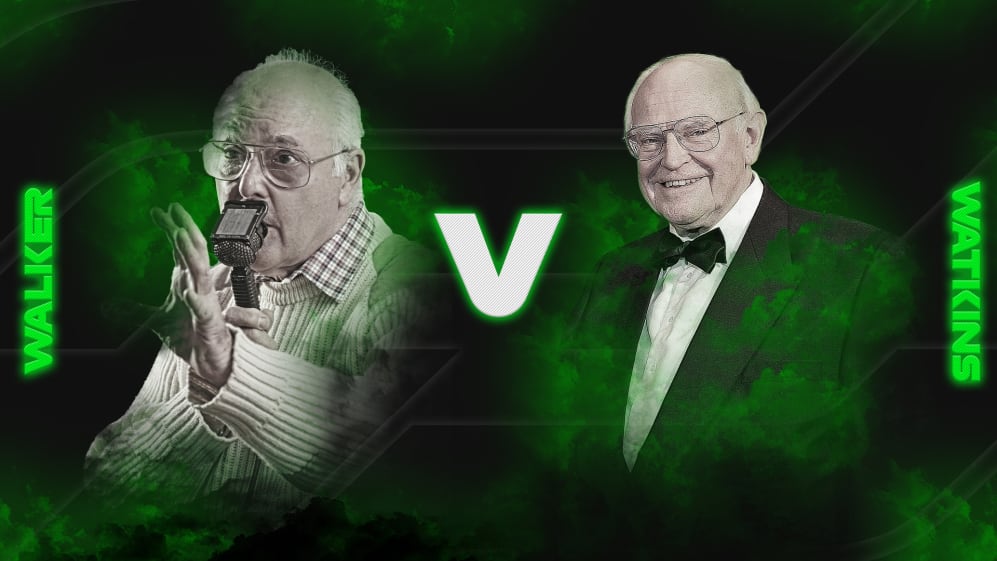 Winner: Professor Sid Watkins
Murray 'Voice of F1' Walker blazed through round 1, trousers ablaze, but his run in the competition was stopped in its tracks by Professor Sid Watkins, the eminent neurosurgeon who forced F1 to get serious about safety.
Could Watkins go all the way? Standing in his path is the man who offered him the role as the FIA Formula One Safety and Medical Delegate in the first place: Bernie Ecclestone...

The competition is hotting up. We now have four head-to-heads to decide the winners of each category, and what a set of line-ups they are...
DRIVERS: Michael Schumacher (2) vs Juan Manuel Fangio (5)
TEAM BOSSES: Enzo Ferrari (1) vs Jean Todt (4)
INNOVATORS: Adrian Newey (1) vs Gordon Murray (2)
GAME CHANGERS: Bernie Ecclestone (1) vs Sid Watkins (4)
And the voting is open now, so click here to make your choices...