Feature
VOTE NOW: Round 1 – Who is the most influential technical innovator in F1 history?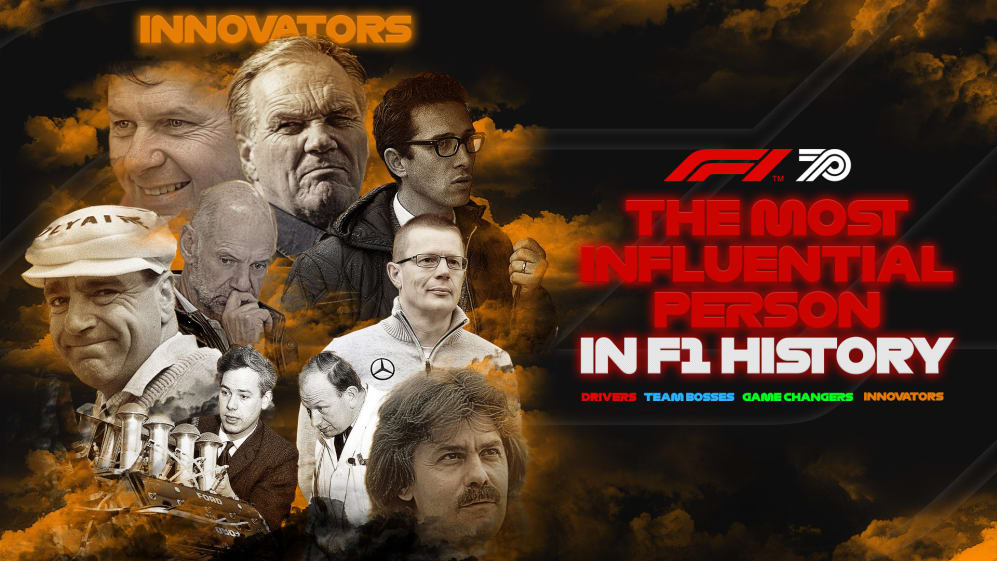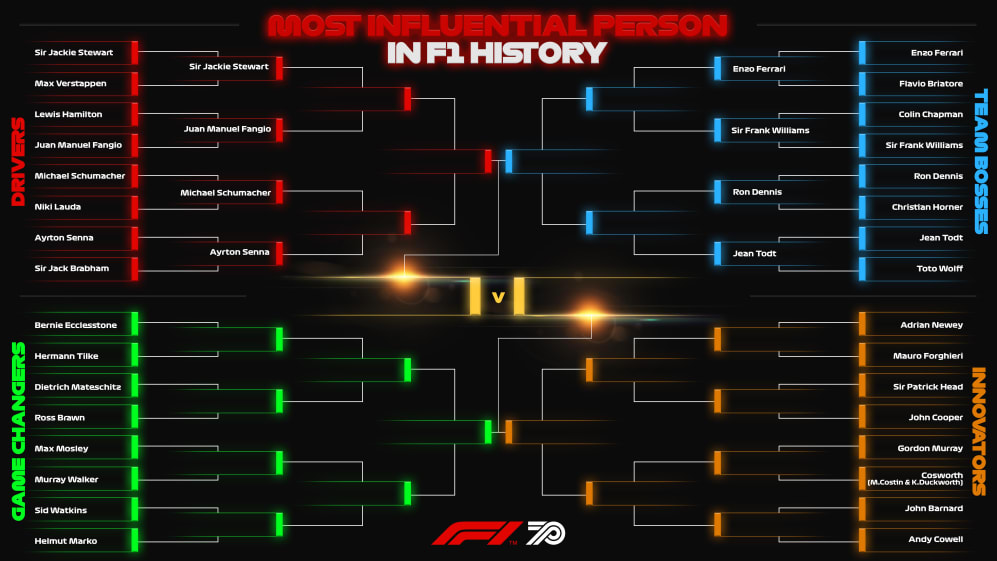 Before we introduce today's match-ups, a quick reminder of what this is all about. We asked a panel of experts to come up with 32 names of the people they believe have had the biggest influence on Formula 1 through the ages (see them all in the bracket above).
Building up to the official 70th birthday of Formula 1 on May 13, we'll be hosting a series of head-to-head votes between those figures, whittling it down until together, we've established the single most influential person in the history of F1.
Click here for more info on how we decided on those 32, and how the tournament will work.
So let's get down to business. Now remember, when you're casting your votes, we're talking about which of these engineering geniuses has had the biggest influence on F1, not necessarily who was the most statistically successful.
MATCH 1 - Adrian Newey (1) Vs Mauro Forghieri (8)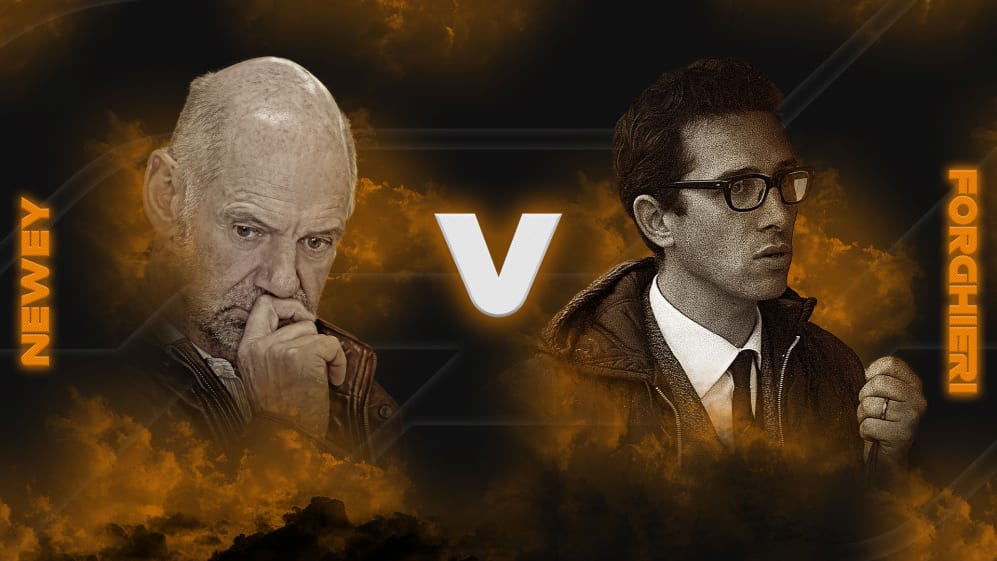 Arguably F1's most successful designer ever goes up against the man who got Ferrari winning again after years in the championship wilderness. Here's why each is deserving of your vote…
The case for Adrian Newey
Between 1992 and 2004 there were only two ways to become Formula 1 World Champion. One was to be Michael Schumacher. The other was to get yourself into an Adrian Newey-designed car.
Over an almost 40-year career in motor racing, the softly-spoken Englishman has built a reputation as the finest technical mind of his generation. An aerodynamics specialist it's at his drawing board where his true genius shines through, as he sculpts cars that slice through the air better than anyone else in the sport.
And Newey is no one-hit wonder – he has held senior technical posts at three of F1's biggest teams: Williams, McLaren and Red Bull, designing cars that won multiple championships with all of them, and helping Nigel Mansell, Alain Prost, Damon Hill, Jacques Villeneuve, Mika Hakkinen and Sebastian Vettel to title glory into the bargain.
The case for Mauro Forghieri
A Modena native who started at Ferrari as an engineering apprentice, Mauro Forghieri's rise to be the Scuderia's technical chief was the very definition of local boy done good.
His roots were in the engine department – an early tick in the box when it came to Enzo – so it is perhaps no surprise that Forghieri was the man behind Ferrari's first turbocharged engine.
He also created the first ever transverse gearbox – a development later adopted by the whole of the F1 grid – and it was this kind of fresh technical thinking that breathed new life into the Scuderia just as the British garagistes that Enzo had once scorned became the new kings of the F1 castle.
After a decade of watching Lotus, Brabham, Tyrrell and McLaren take championship honours, Forghieri returned Ferrari to the summit in the mid and late 1970s thanks to his engineering nous and the driving skills of Niki Lauda and then Jody Scheckter. After this purple patch Ferrari would wait 20 years for their next championship success.
But who has had the greater influence on F1?

MATCH 2 - Gordon Murray (2) Vs 'Cosworth' (Mike Costin/Keith Duckworth) (7)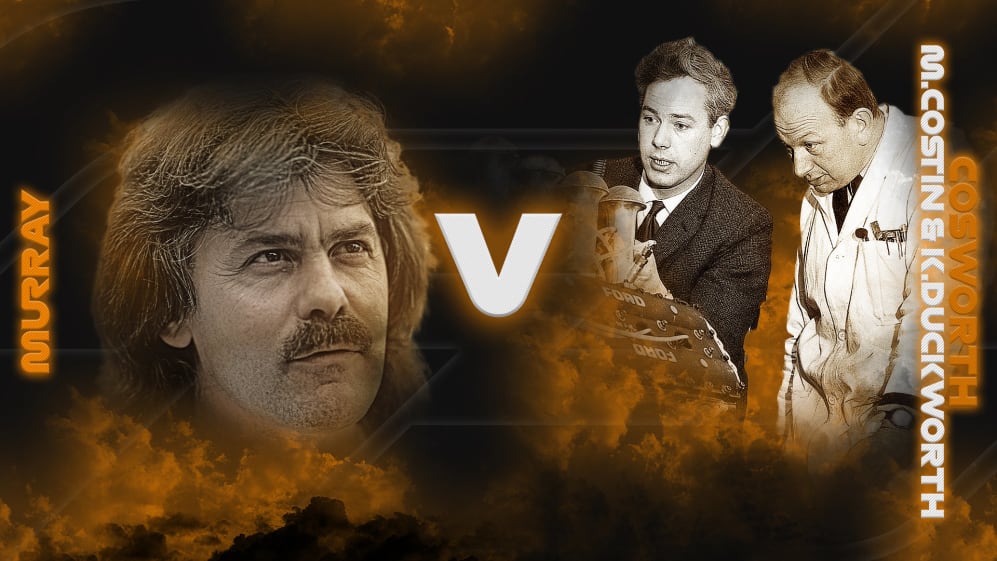 The former Brabham and McLaren design guru takes on the combined might of the producers of F1's most successful ever engine. Here's why both deserve your vote…
The case for Gordon Murray
One of Formula 1's most brilliant free-thinkers, Gordon Murray's renegade approach to the sport saw him push the technical boundaries to their very limit during his glittering career – with results that still influence F1 today.
The tactical pit stop? That was Murray's idea. The Brabham BT46B fan car? That was his. The drag-lite McLaren MP4/4, the car with the highest win percentage in the history of the sport? Murray's.
Like Colin Chapman before him, Murray's lateral-thinking way of looking at the F1 rulebook provided a shining example to the engineers who would follow him, while it was arguably he who did more than anyone else to modernise aerodynamic design in the sport.
The case for 'Cosworth' (Mike Costin and Keith Duckworth)
You can't talk about the most influential people in the history of Formula 1 without mentioning the combined efforts of Mike Costin and Keith Duckworth.
Without them and their Cosworth company, F1 would never have had its most successful engine – the Double Four Valve, or DFV. Introduced midway through 1967 after being co-redeveloped by Lotus and Ford, the DFV powered Graham Hill to pole position on the engine's debut in Zandvoort – by a full half a second! – before his Lotus team mate Jim Clark claimed the race win.
That was the first of 155 victories for a DFV, in a period stretching from the late 60s all the way up to 1983. The engine had the distinction of winning every race in both the 1969 and 1973 seasons – a remarkable record – while its advantageous shape later gave it a new lease of life in F1's ground effect era too.
In democratic terms, meanwhile, its low cost and ease of purchase meant that relatively small outfits like Williams, Hesketh, Tyrrell, March and Wolf could genuinely mix it with titans like Ferrari.
But who has had the greater influence on F1?

MATCH 3 - John Barnard (3) Vs Andy Cowell (6)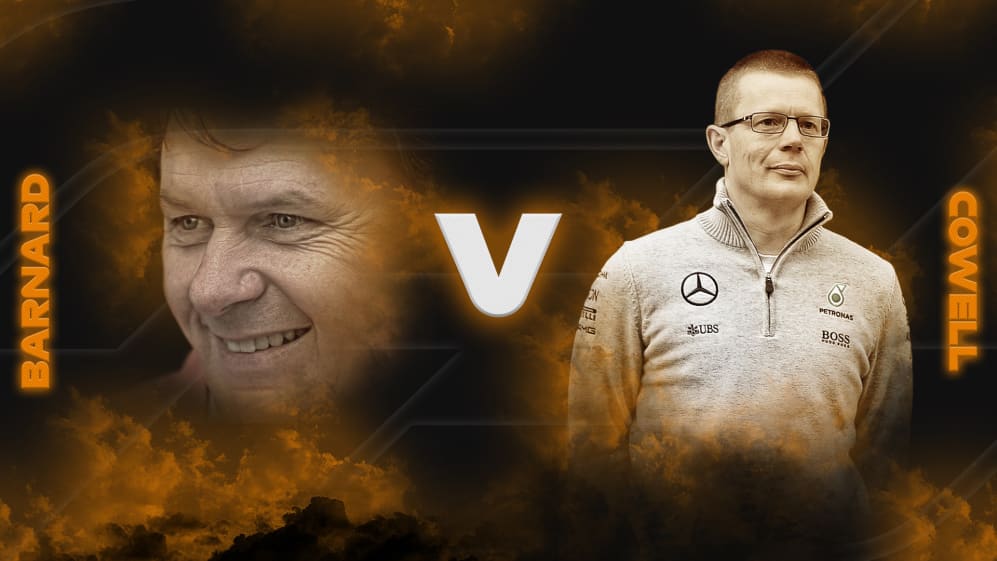 One of the sport's most creative thinkers whose innovations can still be seen on every current Grand Prix car goes up against the man who has created the most dominant series of engines F1 has ever seen. Here's why each is deserving of your vote…
The case for John Barnard
Every modern Grand Prix car has a carbon fibre monocoque and a semi-automatic gearbox. Both were innovations brought to Formula 1 by famed technical director John Barnard – and both were revolutionary at the time.
Barnard's DNA then, can be seen in every car still on the grid today. That may be his legacy, but his case for victory here is not merely based on the ingenious engineering he left behind, but also on the huge success he enjoyed when he was a key player in the cut and thrust of the F1 world.
Not only did his pioneering carbon fibre designs help make McLaren the dominant team of the mid-1980s with championships for Niki Lauda and Alain Prost, he also twice returned Ferrari to winning ways after fallow periods, and helped design Michael Schumacher's first race-winning Benetton, as well as his first Ferrari.
The case for Andy Cowell
Andy Cowell's case for winning this match-up may not be long, but then, it doesn't need to be. Since 2014, Cowell has overseen the production of the V6 hybrid power units that have won six consecutive double world championships for Mercedes, collecting a staggering 89 wins from 121 races along the way.
In other words, the team under his direction have created the most dominant series of engines the sport of Formula 1 has ever seen. It's an incredible achievement given Mercedes' rivals have hundreds if not thousands of engineers between them working night and day to try to beat them.
And that isn't Cowell's only success story – he also had a hand in the Cosworth engine Johnny Herbert used to win the 1999 European Grand Prix for Stewart-Ford, and the BMW engine that powered Williams to four victories in 2001.
But who has had the greater influence on F1?

MATCH 4 - Sir Patrick Head (4) Vs John Cooper (5)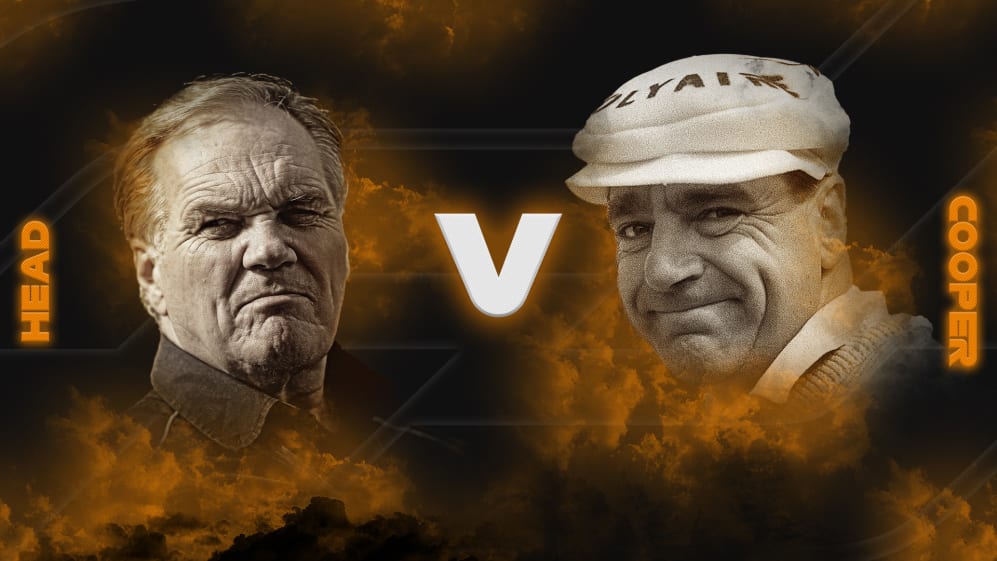 Williams' technical legend goes up against the man who introduced rear-engined design into Formula 1. Here's why both are worthy of a vote…
The case for Sir Patrick Head
If it was the bloody-mindedness of Sir Frank Williams that got Williams onto the grid in 1977, it was the technical genius of Sir Patrick Head that helped turn them into race winners within three years, and championship winners within four.
Established as frontrunners after taking the drivers' and constructors' titles in 1980, Technical Director Head then oversaw the genesis of some of the finest Formula 1 cars to ever compete in the championship, the apotheosis being arguably the technical tour de force that was the 1993 FW15C, the active suspension marvel that carried Alain Prost to his fourth and final world championship.
With nine constructors' and seven drivers' titles in his locker, Head's record as one of Grand Prix racing's technical giants is unequivocal.
The case for John Cooper
It's not overstating the matter to say that modern Grand Prix car design owes practically everything to John Cooper.
From the moment Jack Brabham entered his funny looking – but, crucially, rear-engined – Cooper-Bristol T40 in the 1955 British Grand Prix at Aintree, the shape of Grand Prix racing would change forever, forcing no less than the great Enzo Ferrari to eventually eat his poorly chosen words: "The horse doesn't push the cart along with its nose."
Brabham would go on to claim the 1959 and 1960 world championships driving a series of 'pushed' Coopers, while the 1960 Italian Grand Prix would mark the final win for a front-engined Formula 1 car, as the Cooper-originated layout became the norm in the sport from there on out. How's that for a legacy?
But who has had the greater influence on F1?

Who missed the cut?
Our panel had to make some tough decisions to settle on this short list, which meant a few big players just missed out. Among those who didn't quite make it was Vittorio Jano, the man who designed the brilliant 1950s D50 car that took Juan Manuel Fangio to the 1956 championship, and had a big influence on his future Ferrari successor Forghieri.
From more modern times, Pat Symonds, technical stalwart of the Benetton, Renault and Williams teams was close, as was Rory Byrne, the man who designed all seven of Michael Schumacher's championship winning cars for Benetton and Ferrari. Mercedes tech chiefs James Allison and Paddy Lowe also just failed to make the cut.
All the votes are open for 24 hours, and we'll have the results for you right here on F1.com tomorrow, along with the four first match-ups in our next category: Gamechangers.