Feature
Most Influential Person in F1 History: Who is going through to the final 4?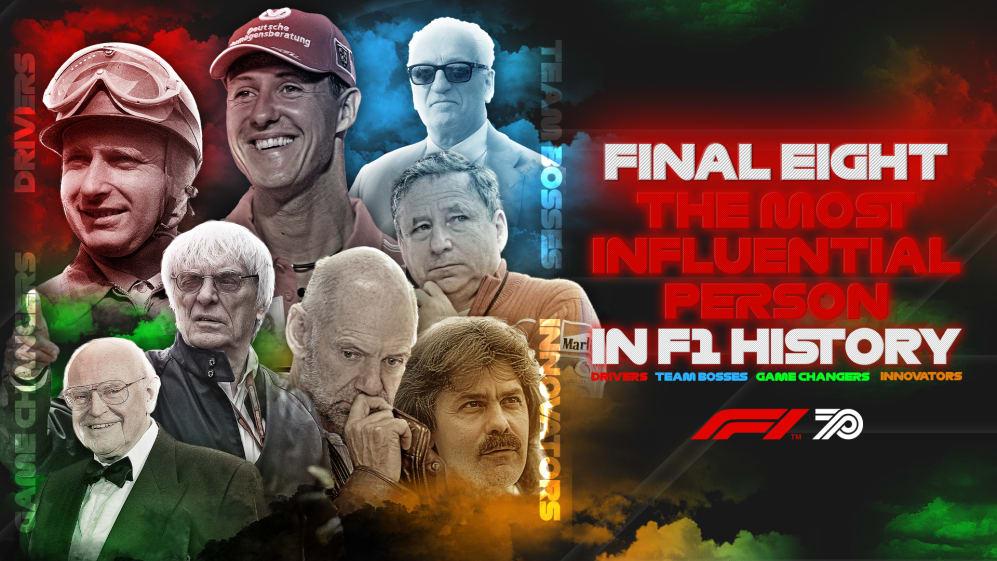 DRIVERS' FINAL - Michael Schumacher (2) vs Juan Manuel Fangio (5)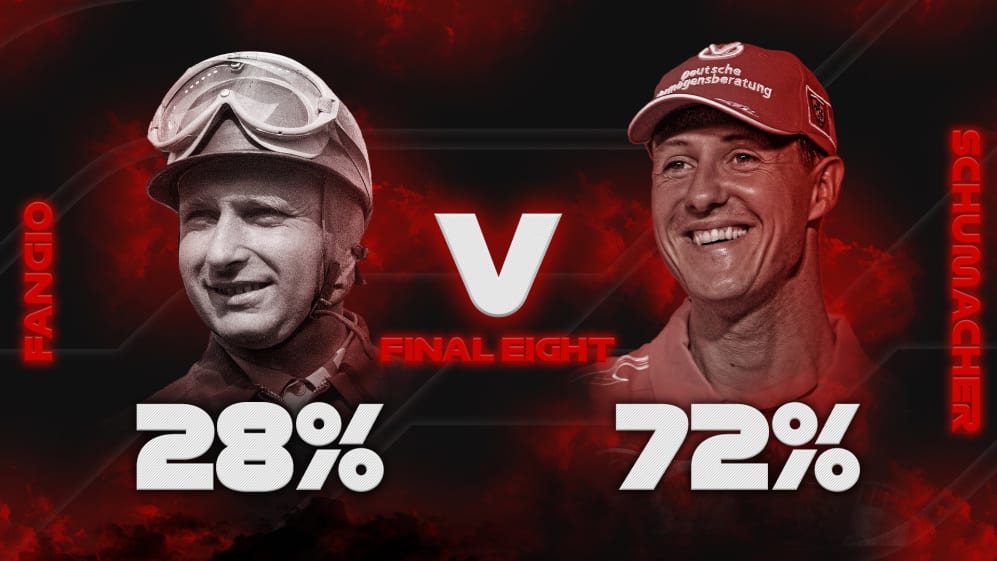 Winner: Michael Schumacher
Juan Manuel Fangio saw off some huge names to get this far, knocking out Lewis Hamilton and Jackie Stewart to reach the final 8 of the contest. And there can be no doubt how influential the Argentine champ was in the sport's early days.
But, just as he did an astonishing 91 times on track, it's Michael Schumacher who emerges as the winner here. The German was not only the man who finally toppled Fangio's record of five world championships after half a century of others trying, but he also set new standards for how to be a Grand Prix driver in the modern age. Could he go all the way in this competition?
TEAM BOSSES' FINAL - Enzo Ferrari (1) vs Jean Todt (4)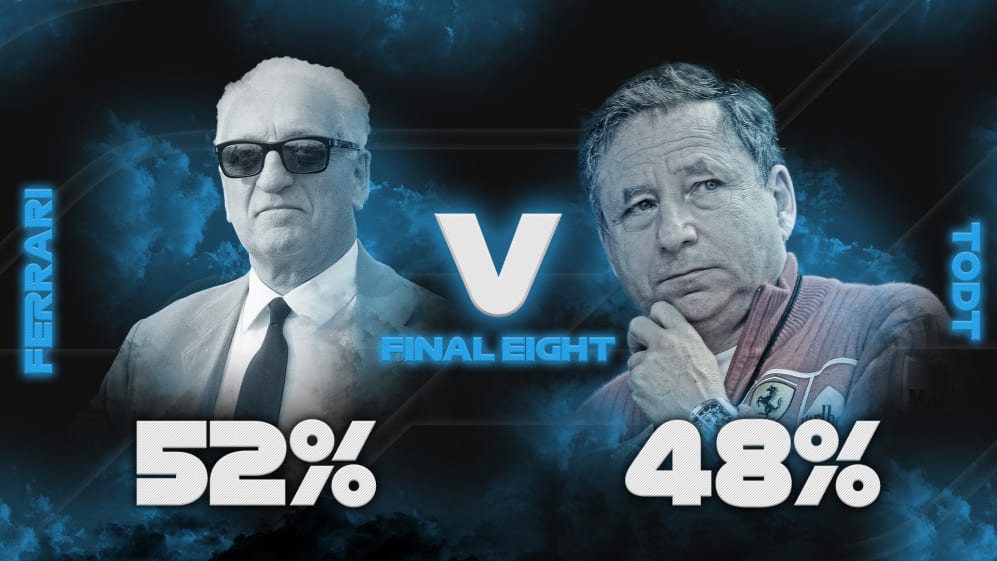 Winner: Enzo Ferrari
Well this one was a lot closer than expected, with Enzo Ferrari only just scraping past Jean Todt with 52% of the vote.
Though now FIA president, Todt of course was the man who turned Ferrari from an underachieving mess into a feared and relentless winning machine with the help of people like Ross Brawn, Rory Byrne and Michael Schumacher in the late 1990s and early 2000s. But let's face it, without Enzo, there wouldn't have been a team in the first place.
Il Commendatore founded the team that bears his name and to this day, inspires the biggest following, the most passion and is still the sport's most successful. Close it may have been, but there could only be one winner here.
INNOVATORS' FINAL - Adrian Newey (1) vs Gordon Murray (2)
Winner: Gordon Murray
This was also a pretty close one – and it's easy to see why. Newey may have won more races and championships with his cars, but that's not what this contest is about. This is about who was more influential on the sport as a whole.
And Gordon Murray is one of the towering technical figures from F1 history: not only was he a brilliant designer who was the brains behind the most dominant F1 car ever built – the incredible McLaren MP4/4 that won all but one of the Grands Prix in 1988 – he was also a creative thinker, coming up with radical concepts like the Brabham fan car and he invented the modern tactical pitstop.
This one could have gone either way, but in the end it's Murray who advances to the final four.
GAME CHANGERS' FINAL - Bernie Ecclestone (1) vs Sid Watkins (4)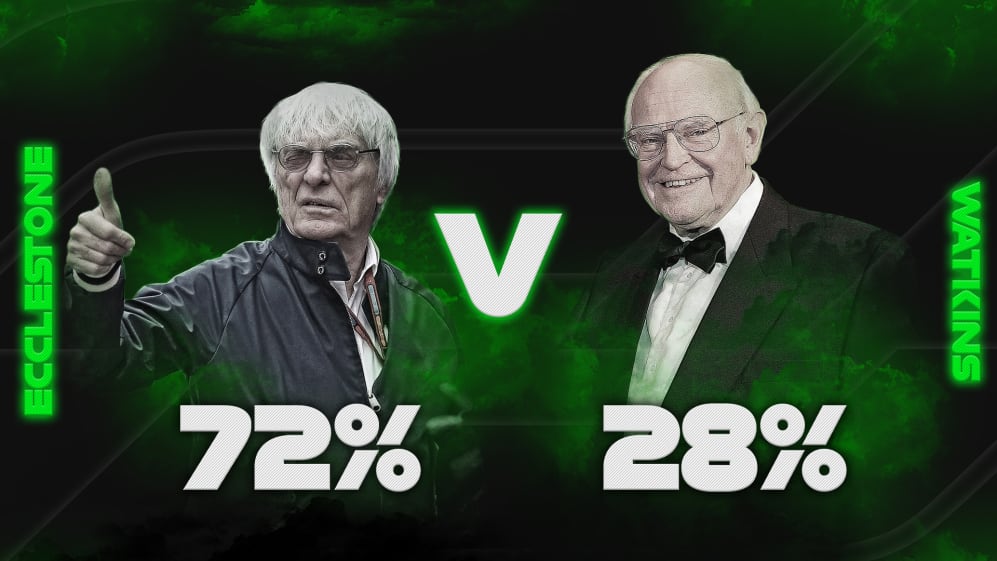 Winner: Bernie Ecclestone
There are no suirprises here. The much loved and respected 'Prof' Watkins was the key man when it came to putting safety and medical care on a proper professional footing in F1, saving who knows how many lives in the process with his relentless drive for improvement.
But let's not forget that it was Bernie Ecclestone who first brought the Prof into Formula 1, and then backed him to the hilt every step of the way – just one of the countless ways Mr E transformed the whole sport in his 40 year-plus reign in charge.
---
So we now have our final four: Michael Schumacher, Enzo Ferrari, Gordon Murray and Bernie Ecclestone.
They will take each other on in the semi-finals – for which voting is open now – before the final two names go into Monday's final.