Points, poles, podiums and… patience – 7 of the longest waits in F1 history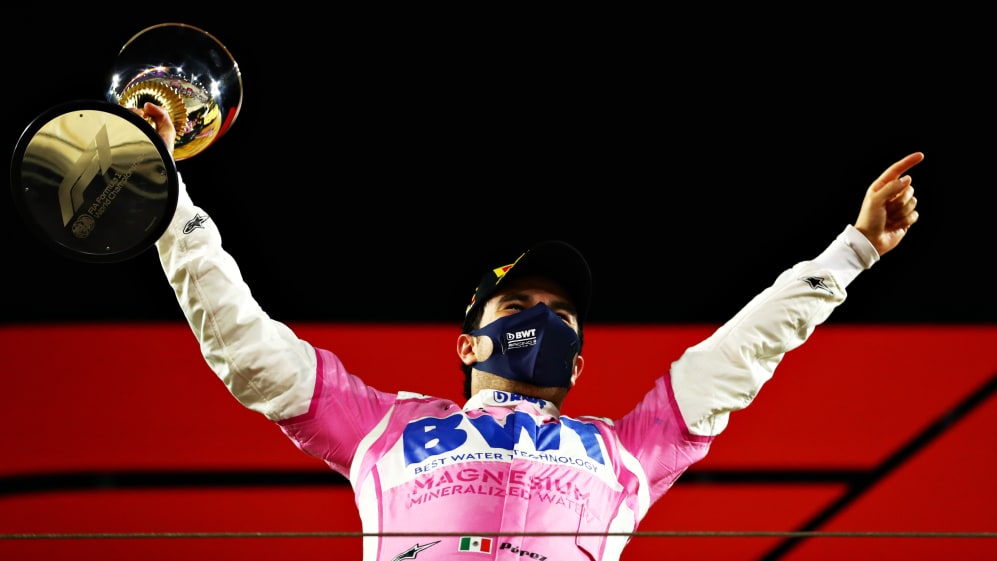 It took just one race for Jacques Villeneuve and Mario Andretti to become Formula 1 polesitters. Giancarlo Baghetti won on his Grand Prix debut – while by dint of the fact that he was competing in Formula 1's first ever Grand Prix, Giuseppe Farina has also gone down in the sport's history as a debutant pole and win-taker.
For others, though, the wait for F1 success is longer. It took Sergio Perez no less than 190 Grand Prix starts before he ascended to the top step at the 2020 Sakhir Grand Prix, the Mexican gazumping Mark Webber's previous record of 130 races before tasting the victory champagne.
READ MORE: 'If Red Bull have a car that can win the championship, I'll make sure we win it,' vows Perez
So, inspired by Perez's achievement – which no doubt helped to secure him, 12 days after the victory, a contract for 2021 with Red Bull – here are seven more of the longest waits in Formula 1 history.
Biggest gap between Grand Prix starts: Jan Lammers – 10 years 3 months 22 days
Jan Lammers looked to have said goodbye to Formula 1 after his home race at Zandvoort in 1982 – as he then failed to qualify for the next two races in Great Britain and France, before the Theodore team swapped him out for Tommy Byrne.
The Dutchman went off to enjoy a successful sportscar career, but in 1992, the March team needed a driver to replace Karl Wendlinger who had the dual attributes of both cash-money and a good knowledge of Suzuka. And having gained popularity in Japan after racing in the nation's F3000 series in 1991, and for Toyota in sportscars, it was 36-year-old Lammers who got the nod, over a decade after his last Grand Prix start.
READ MORE: Think Haas have a youthful line-up this year? Here's 10 even younger duos from F1 history
A full 164 Grands Prix had taken place in between – but Luca Badoer actually waited 167 Grands Prix (but a piffling 9 years, 9 months and 23 days) between his 1999 Japanese Grand Prix outing for Minardi and his call up to replace the injured Felipe Massa at Ferrari for the 2009 European Grand Prix.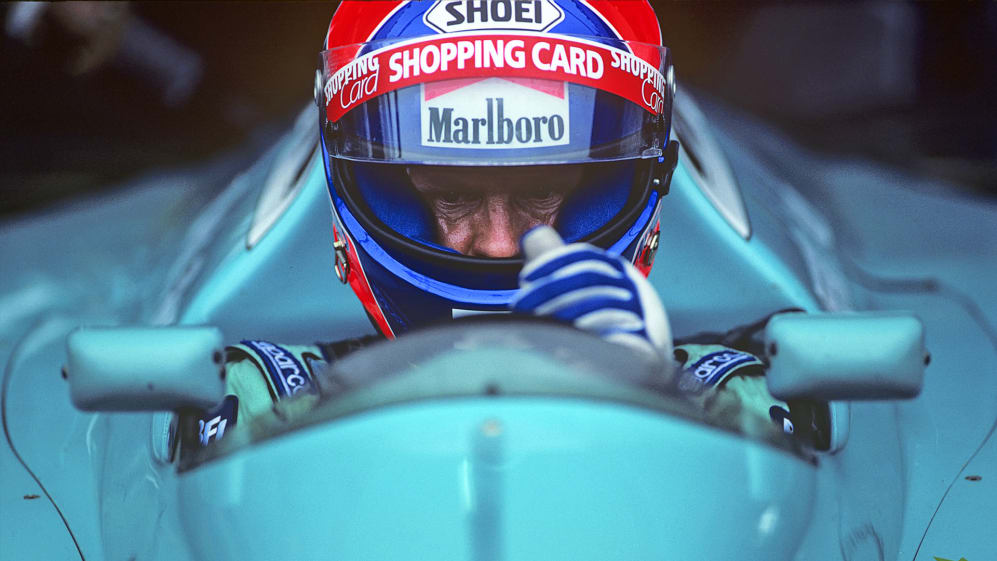 Most races entered before taking pole position: Mark Webber – 131 Grands Prix
The 2009 German Grand Prix was a hell of a weekend for Mark Webber, as the Red Bull driver claimed his maiden pole position and maiden victory in an imperious performance at the Nurburgring. He'd taken his sweet time about it, though.
So long, in fact, that Webber's achievements established a pair of new records in the sport at the time, the Australian having entered 131 previous races before taking that pole position – while his first F1 victory came on his 130th start (Webber having failed to start the 2002 Spanish and 2005 United States Grands Prix), a record that would stand for a full 11 years, until Mr Perez took that Sakhir GP win last year.
READ MORE: Webber explains the trick he pulled on Salo to ensure points on his F1 debut with Minardi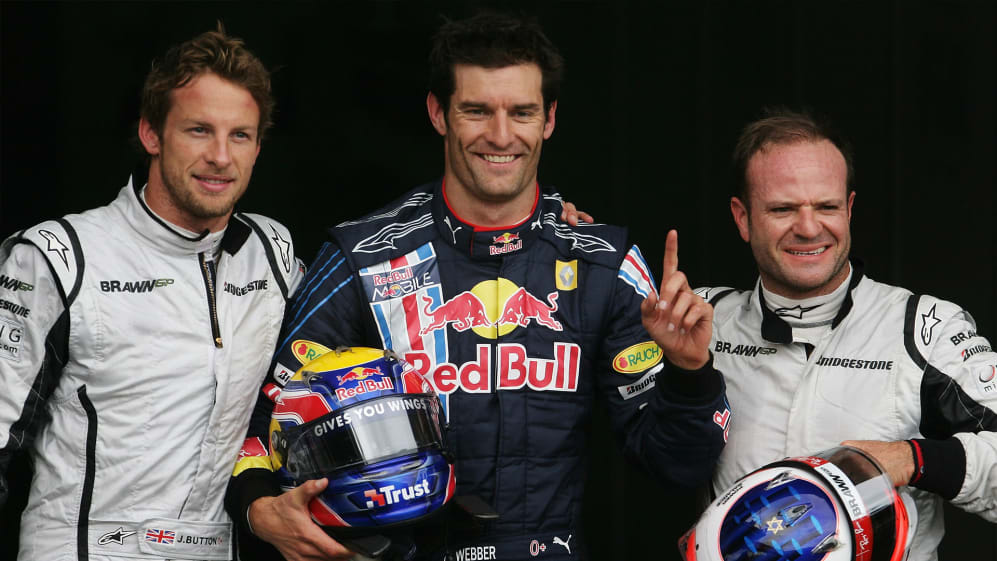 Most races before scoring points: Nicola Larini – 44 Grands Prix
Italian Nicola Larini made his Formula 1 in 1987 in a Coloni, before driving a whole gamut of uncompetitive machinery for the likes of Ligier, Lambo (yep, they were a real team) and Osella, and earning himself nul points in the process. His 1988 Osella was even called the 'FA1L', surely a portent of doom…
The 1992 Japanese Grand Prix, however, saw Larini handed a dream – but ultimately point-less – one-off drive with Ferrari. But it was when the team called upon his services to replace the injured Jean Alesi two years later that Larini finally had his breakthrough, taking second place at the 1994 San Marino Grand Prix – his 44th start in the sport.
PODCAST: 'It's a utopia' – Listen to Mansell, Prost, Vettel and Leclerc talk about racing for Ferrari
Given that the race weekend was overshadowed by the deaths of Roland Ratzenberger and Ayrton Senna, however, even Larini couldn't get too excited about scoring his first ever F1 points by taking a Ferrari to the podium in his home country.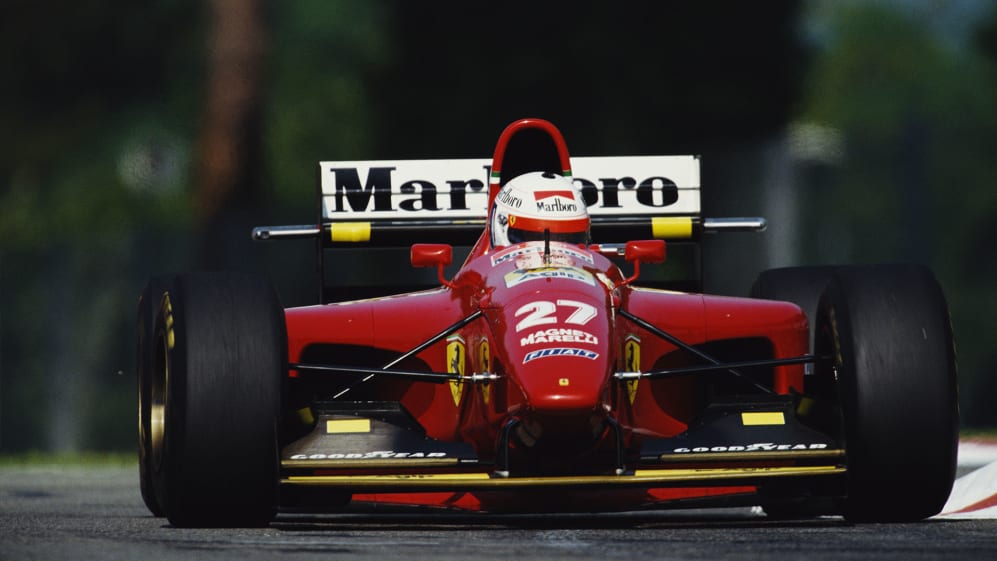 Longest wait to set a fastest lap: Jarno Trulli – 203 Grands Prix
F1 aficionados of a certain era will be au fait with the phrase 'the Trulli Train', which came to describe the group of cars who had the, er, misfortune of finding themselves stuck behind Jarno Trulli during a race.
The Italian was an exceptional qualifier – indeed he ended up ranked ninth on F1's list of fastest one-lap drivers of all time – but was occasionally found wanting when it came to race pace.
READ MORE: Hamilton? Schumacher? Senna? Machine learning reveals the fastest F1 driver of the past 40 years
At the 2009 Bahrain Grand Prix, though, there was nothing wrong with Trulli's race pace at all, as he claimed the first, and only, fastest lap of his Grand Prix career, en route to third position. It had only taken him 203 Grand Prix starts…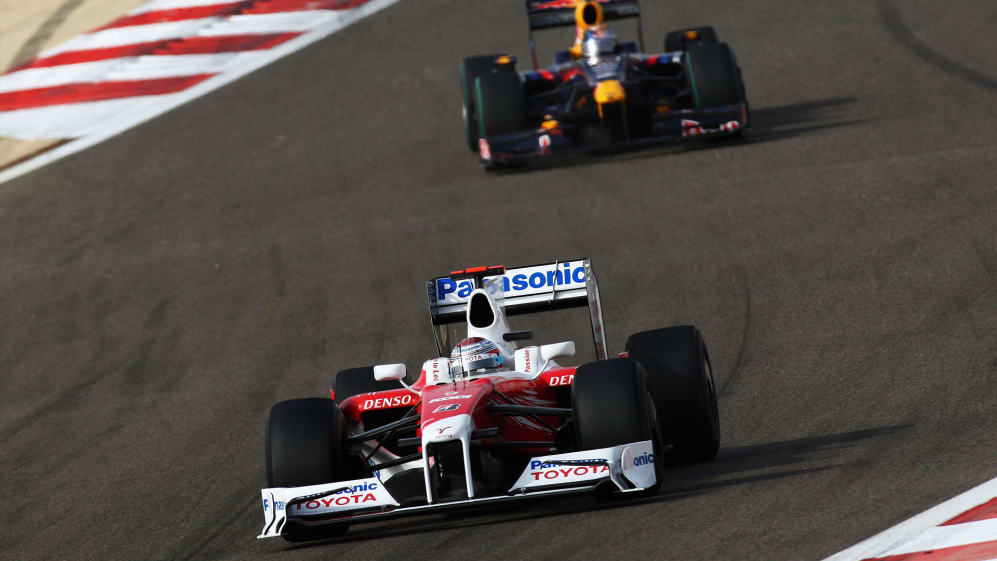 Most seasons before winning a championship: Nigel Mansell – 13
"Mansell will never win a Grand Prix as long as I've got a hole in my a***," was Lotus boss Peter Warr's charming assessment of his young British driver, back in the days when Mansell's reputation was as a fast, slightly reckless, slightly luckless charger. But Mansell would defy Warr to not only win Grands Prix – 31 of them in the end – but even a World Championship.
WATCH: 10 moments of brilliance from 1992 champion Nigel Mansell
It would take some time though. Having stepped up to F1 with Lotus in 1980, it wouldn't be until his 13th and last full season of racing in the sport in 1992 that Mansell would claim title glory, the moustachioed one triumphing at the wheel of the dominant Williams FW14B.
It's worth mentioning, though, that Mansell was crowned after contesting 176 Grands Prix – while 2016 champion Nico Rosberg took 206 races to earn his own title.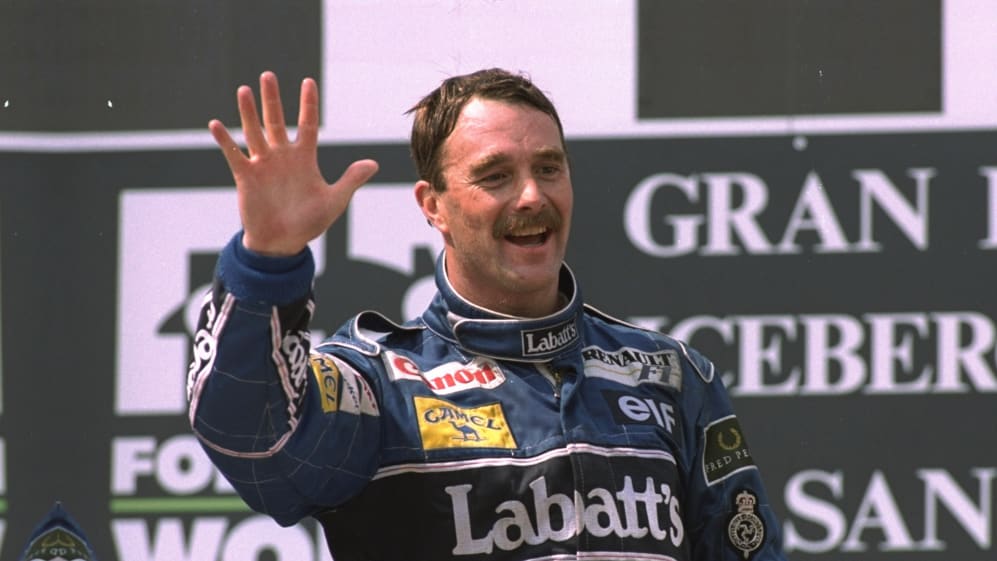 Most races between wins: Kimi Raikkonen – 114 Grands Prix
Kimi Raikkonen was phenomenal when he returned to F1 from rallying in 2012 with Lotus, the Iceman netting two wins – the second at the 2013 Australian Grand Prix – and doing enough to convince his former employers Ferrari to take him back for 2014.
After that Melbourne triumph in 2013, though, it would take Raikkonen another 114 Grands Prix – and a full 5 years, 7 months and 4 days – before he took his next victory at the 2018 United States Grand Prix, just four races after Ferrari had told him his services would no longer be required for the following year.
READ MORE: 'I've proved people wrong', says Raikkonen after stunning Austin win
Riccardo Patrese actually had to wait even longer than Raikkonen between his 1983 South African and 1990 San Marino Grand Prix victories, those two events coming 6 years, 6 months and 28 days apart – but with just 98 Grands Prix in between.