Feature
Michael Schumacher named Most Influential Person in F1 History after fan vote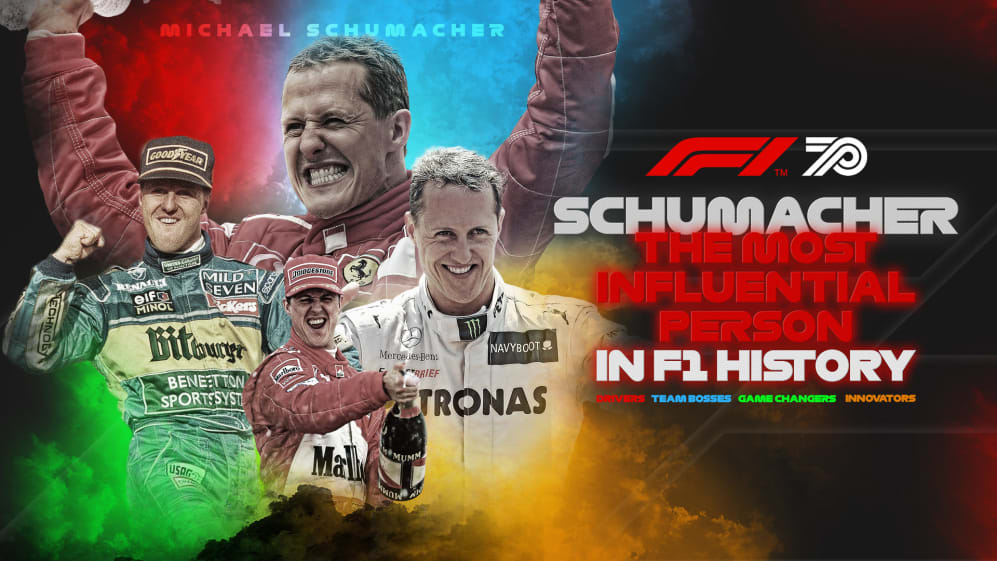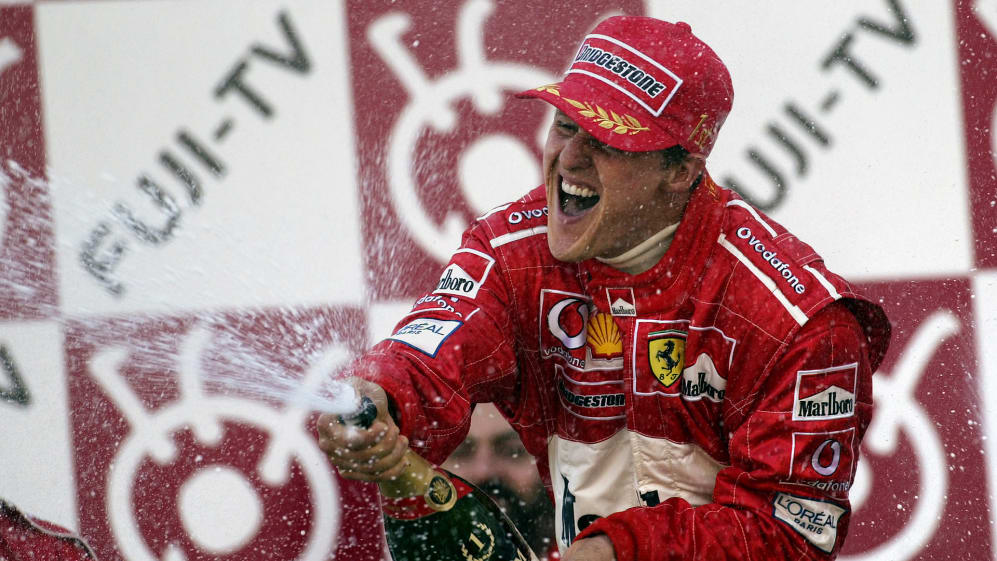 Interestingly, the final result was the second-clearest victory for Schumacher in the entire contest – his early round wins over Niki Lauda and Ayrton Senna were much closer.
Schumacher's route to victory
Beat Nika Lauda, 56% to 44%

Beat Ayrton Senna, 52% to 48%

Beat Juan Manuel Fangio, 72% to 28%

Beat Enzo Ferrari, 54% to 46%

Final: Beat Bernie Ecclestone, 61% to 39%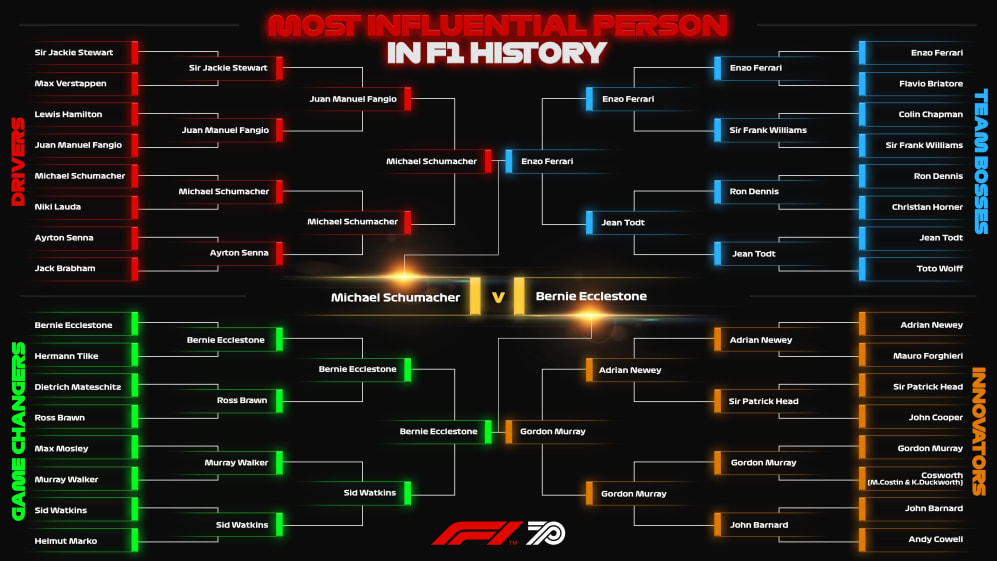 F1 journalist Mark Hughes on why Schumacher was such an influential figure
Michael Schumacher's standing is about more than merely the record-breaking colossus of a racing driver he was. His power and influence was derived from that core but extended way beyond it.
He was willing and able to use his stature as a driving wonder to direct his own destiny. He quite specifically made himself more than just an employee and it was this which led him to not only accept Ferrari's offer to join after his double titles at Benetton, but to do so on his terms, bringing with him the architects of his Benetton success, Ross Brawn and Rory Byrne.
READ MORE: STRATEGIC MASTERSTROKES: How a classic Schumacher/Brawn gamble snatched victory from McLaren at Hungary 1998
Jean Todt's buying into Michael's vision of what a future Ferrari should look like and how it should operate is what transformed the Scuderia from glamorous under-achievers to the greatest F1 team the world had ever seen.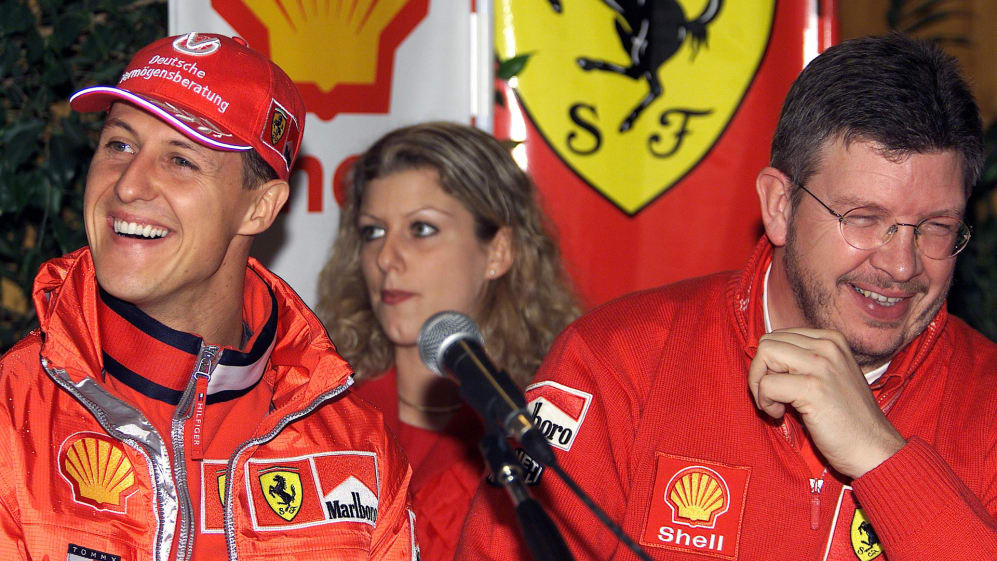 Even for a double world champion, to have such confidence and strength of character to dictate to Ferrari as a 26-year-old, was extraordinary. Here were F1's most powerful team surrendering to the wishes of the driver they saw as their saviour – and history shows that they were right to.
No other driver could have carried such sway and that was about much more than just his driving ability. It was about the whole package.
READ MORE: 8 amazing facts about Schumacher's legendary F1 debut
But the way he got the team around him once he arrived at Maranello was anything but dictatorial. Just as at Benetton, he formed close and personal relationships with the employees, learned their names, asked about their families, remembered birthdays.
They in turn gave him their all, just as he was doing in the car and out of it. His work rate and devotion to physical fitness took the game onto another level. His intelligence extended to understanding the personal and organisational dynamics of success – of how it went so far deeper than driving the car and working with the race engineer.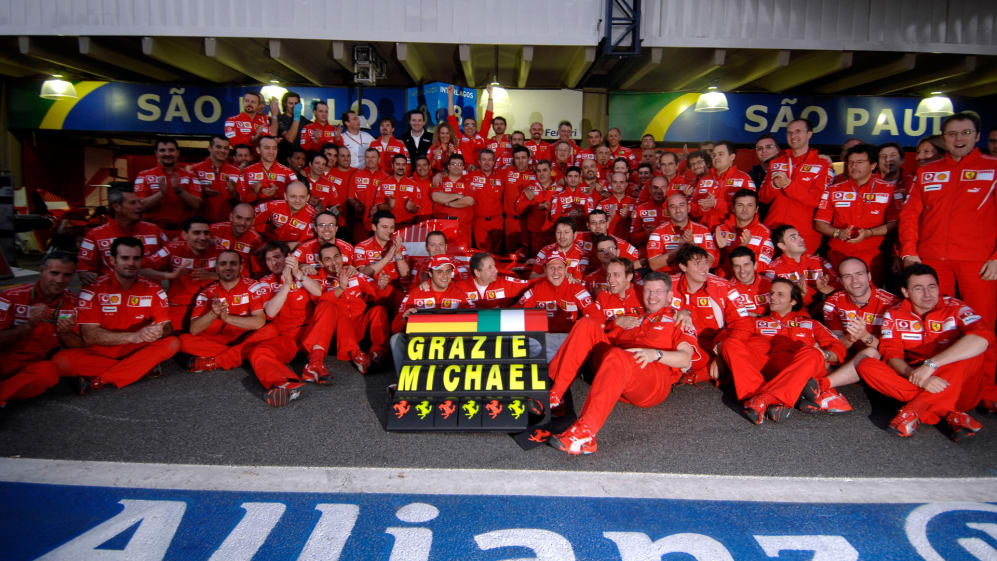 He was adored by those inside his own circle, often despised by his rivals. That was down to the very clear delineation he made in everything, a sort of 'for me or against me' mentality.
READ MORE: Hamilton or Schumacher? Brawn weighs in on 'greatest' debate
This laying down of a line played out too in how ruthlessly he conducted himself on track. New sporting regulations had to be written to curb some of his wheel-to-wheel excesses – and he would then invariably find a way around their wording, just as surely as designers did with the technical regulations.
The patented 'Schumacher chop' off the startline to anyone who might have been in a position to pass was his response to the 'one move' rule that had been instigated partly by his own actions.
Such behaviour was inevitably polarising both within the sport and among fans. It amplified any tensions between the teams and played its part in suspicions about whether his cars were always legal, the reasoning being that if he was prepared to race the way he was, what was he prepared to encourage behind the scenes?
Among fans such a persona created a fantastic character in F1's never-ending play and helped the sport expand its reach massively.
WATCH: Top 10 Moments of Michael Schumacher brilliance
There was always a drama around him and that was exciting. But let's not forget the sublimely brilliant driver at the core of the character. Very few people have ever been able to fly so high as he did on any number of mesmerising occasions, from Barcelona '96 to China 2006.